Regular price
$1,600.00 USD
Regular price
Sale price
$1,600.00 USD
Unit price
per
Sale
Sold out
Bright Shades of Chrysoprase. 16.75" long. Solid 18K Gold flower bead and hoop clasp.
Share
View full details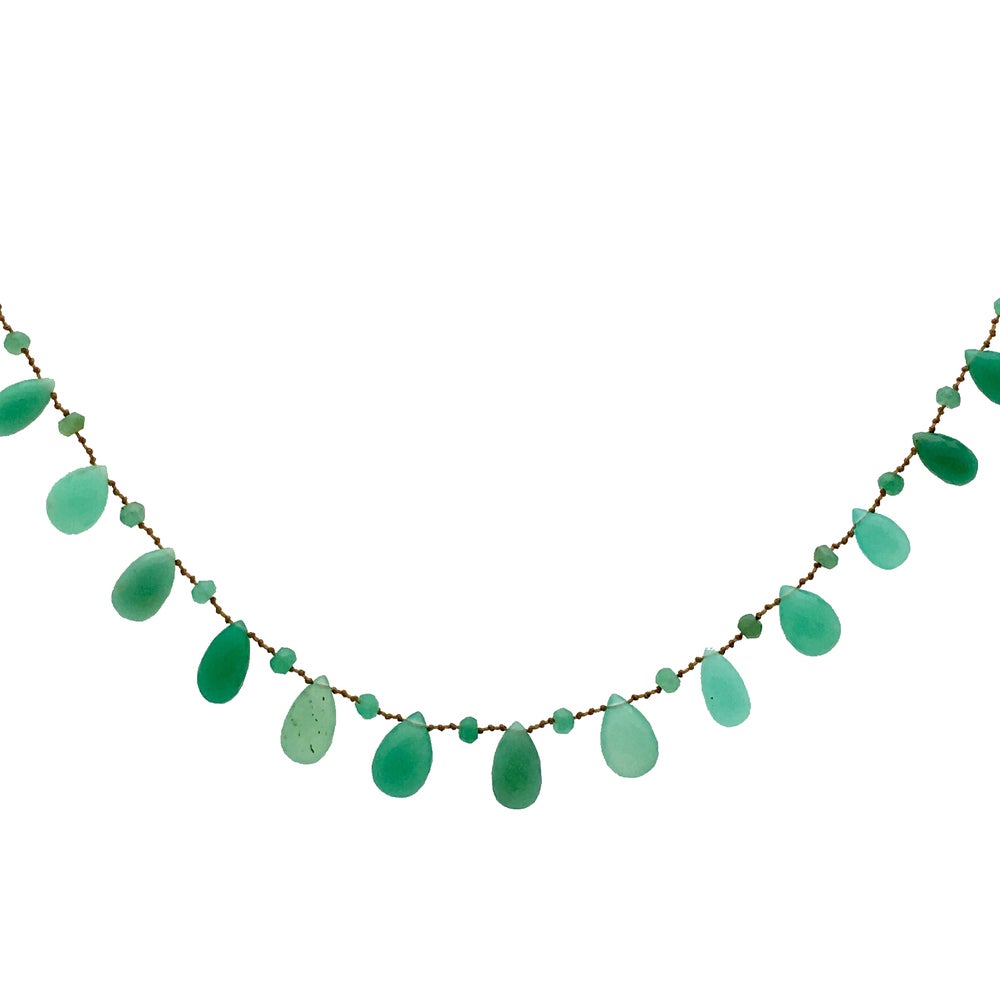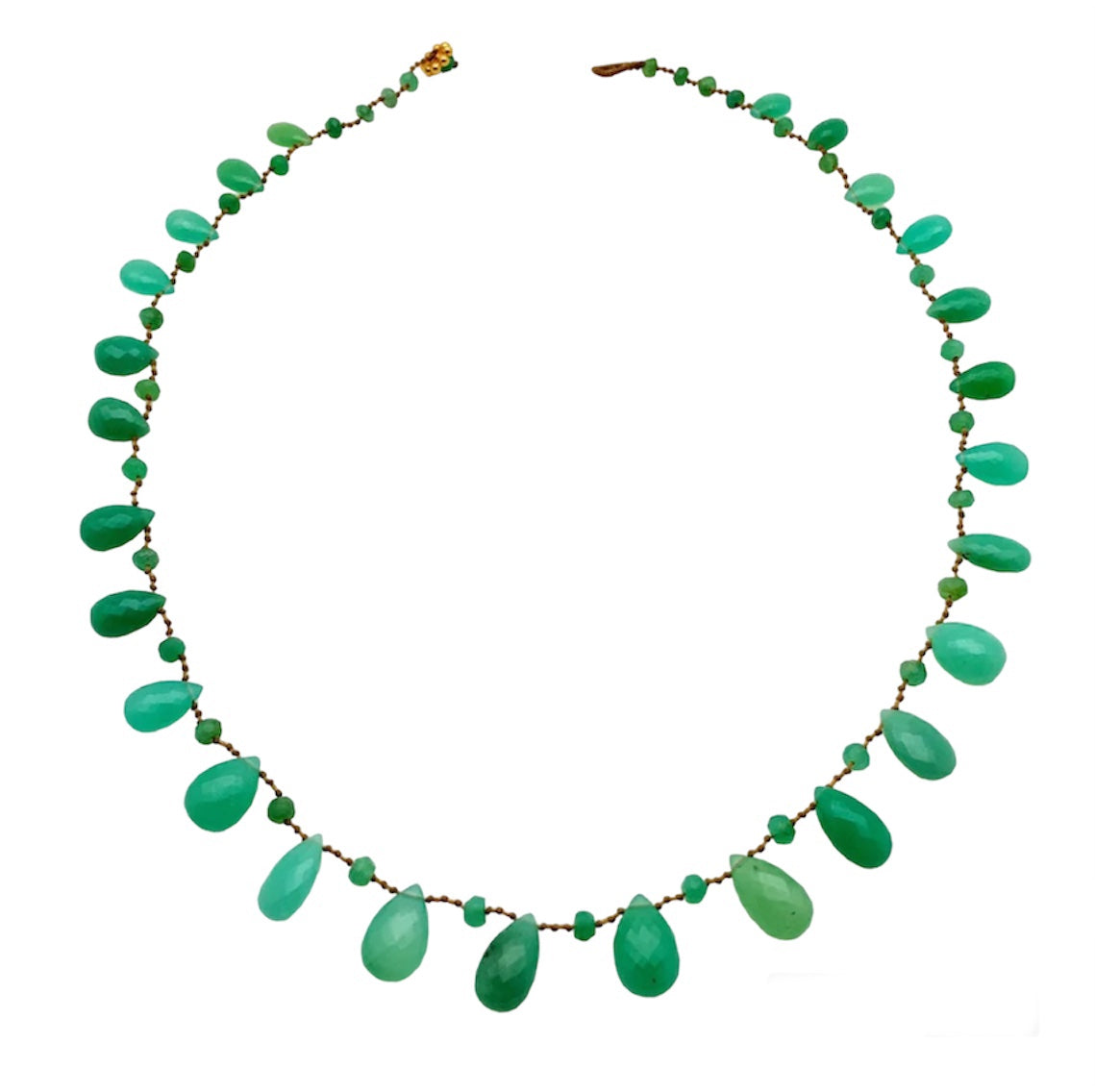 CHRYSOPRASE
Hailing from Australia and Tanzania this green quartz promotes mindfulness in the form of poise and emotional stability, as well as growth and prosperity. It may be used in detoxification, enterprise, and as a bridge between solar and hearth chakras stimulating optimism and joy.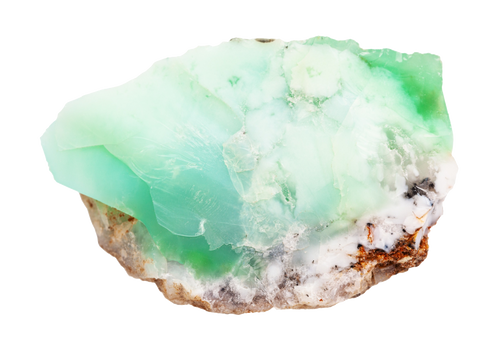 Please read our disclaimer regarding our mineral information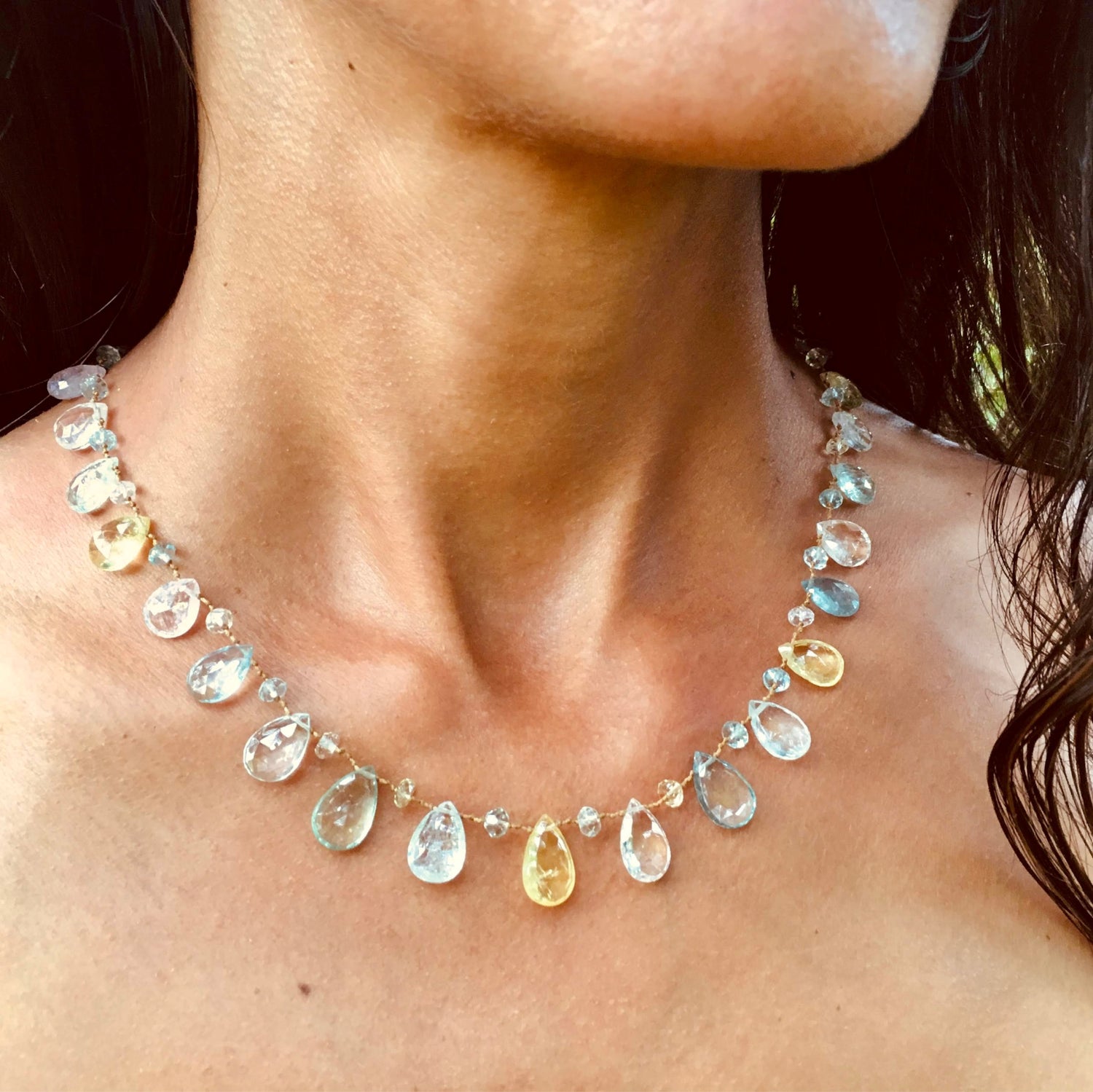 The Ali'i were the chiefly class of rulers of ancient Hawaii, their role was to lead and care for their people and steward the land and ocean which helped to sustain them. The Ali'i collection is meant to be worn as a symbol of the generous spirit of royalty, and the understanding of self care in order to love those around you.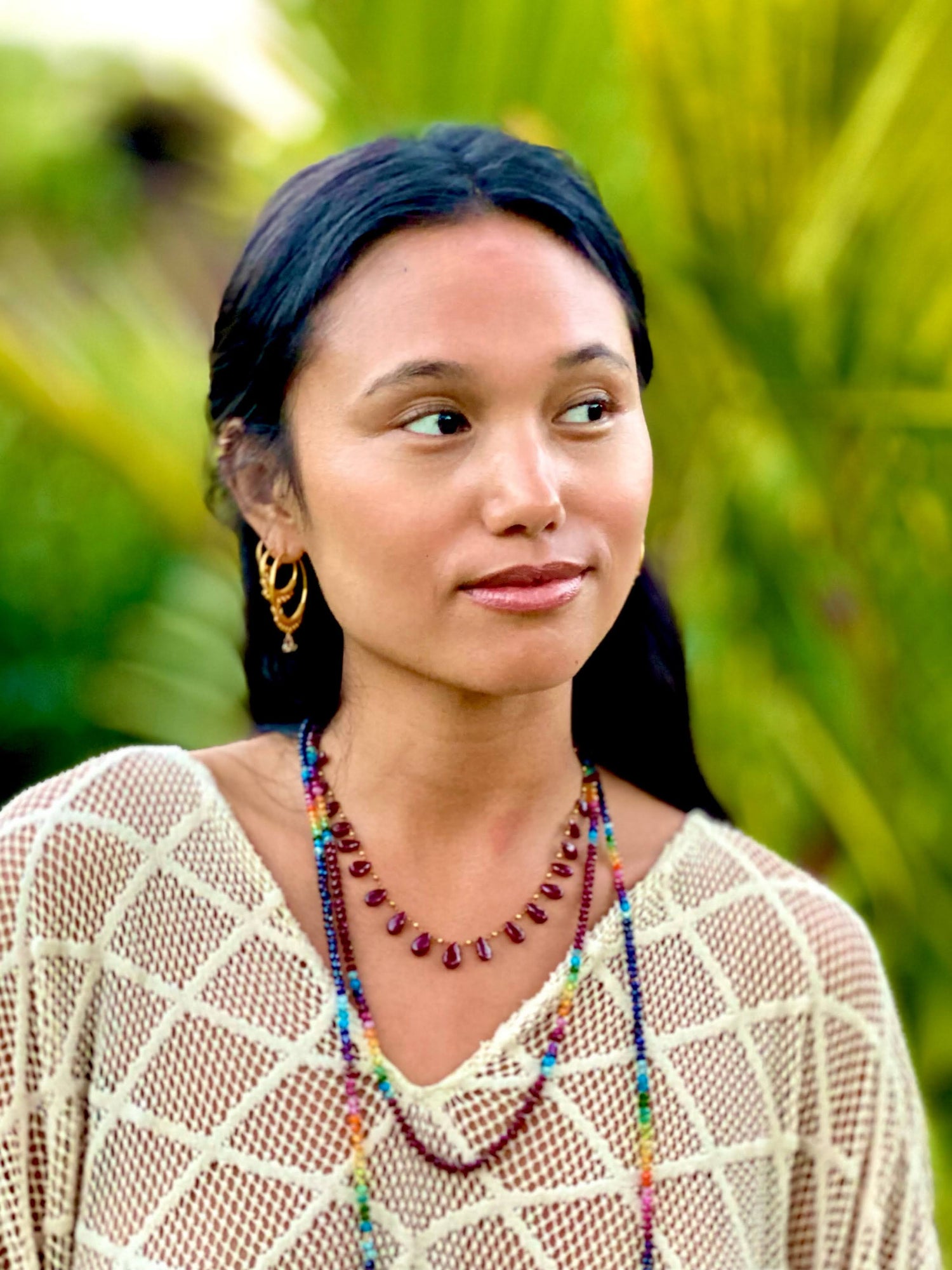 Layering:
We think the Ali'i make incredible solo statement pieces accented aside our earring collection, but as always, can be worn in sophistication with any of our other collections such as our rainbow leis.
Praises
Upon purchasing my first Ali'I necklace, adorned with a mesmerizing blue sapphire, I was immediately drawn to its exquisite beauty. However, it was the undeniable presence of Amalia's energy, skillfully infused into the necklace, that made it truly extraordinary. 
Wearing it, I felt a sense of connection and empowerment. 


I decided to expand my collection and delve deeper into the Ali'i series. I chose five different gemstones for Ali'i necklaces, each representing one of the five elements. For the element of Metal/White, I have selected Moonstone. Emerald, a beautiful green gemstone, represents the element of Wood. To embody the element of Water/Blue, I have chosen Aquamarine and Blue Sapphire. For Fire/Red, I have opted for Pink Sapphire (or Ruby). To symbolize the element of Earth/Yellow, I have selected Pomegranate Gems and Citrine. These gemstones possess vibrant colors and distinct energies that bring a sense of balance and harmony to my personal practice. I LOVE all of my Ali'i necklaces.

Amalia is a person who radiates warmth and inspiration. Her passion for her craft is evident in every piece she creates, and it is this genuine enthusiasm that makes her jewelry even more special. With Amalia, it's not just about owning a beautiful piece; it's about carrying a part of her spirit and passion with you. She is a gifted jewelry artist, who has not only created stunning pieces but has infused them with a unique and captivating energy that is truly remarkable.

Isabella Voldman