Regular price
$1,450.00 USD
Regular price
$907.00 USD
Sale price
$1,450.00 USD
Unit price
per
Sale
Sold out
Approximately 25-27" long. Easily fits overhead without unclasping.
Rainbow sequences often include: Blue Zircon, Apatite, Blue Sapphire, Amethyst, Ruby, Light Ruby, Pink Sapphire, Carnelian, Spessartite Garnet, Heliodor Aquamarine, Peridot, Emerald, and Chrome Diopside.
Handmade solid 18K Gold flower bead and hoop clasp. Bead sizes 3.5-5mm.
Share
Text block
View full details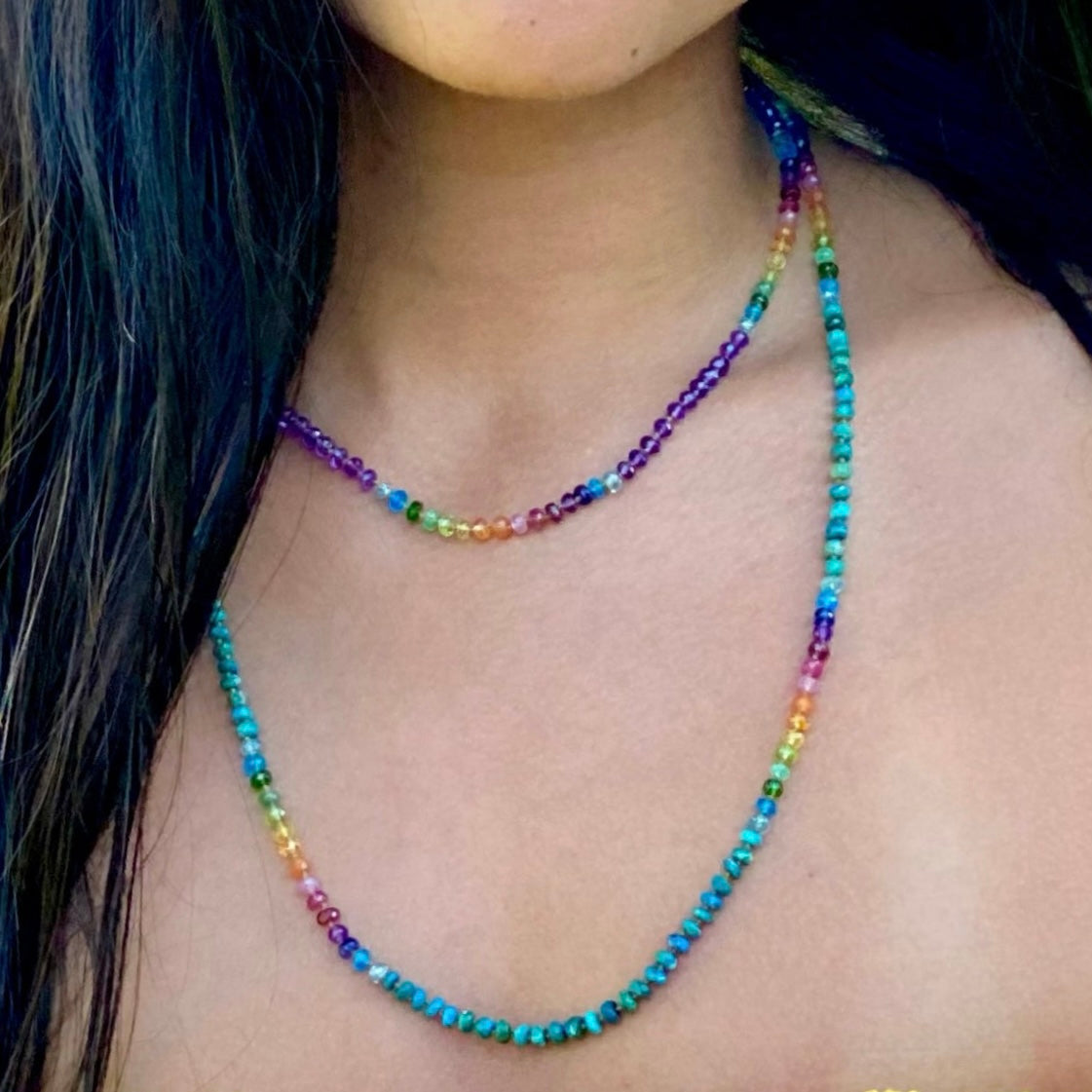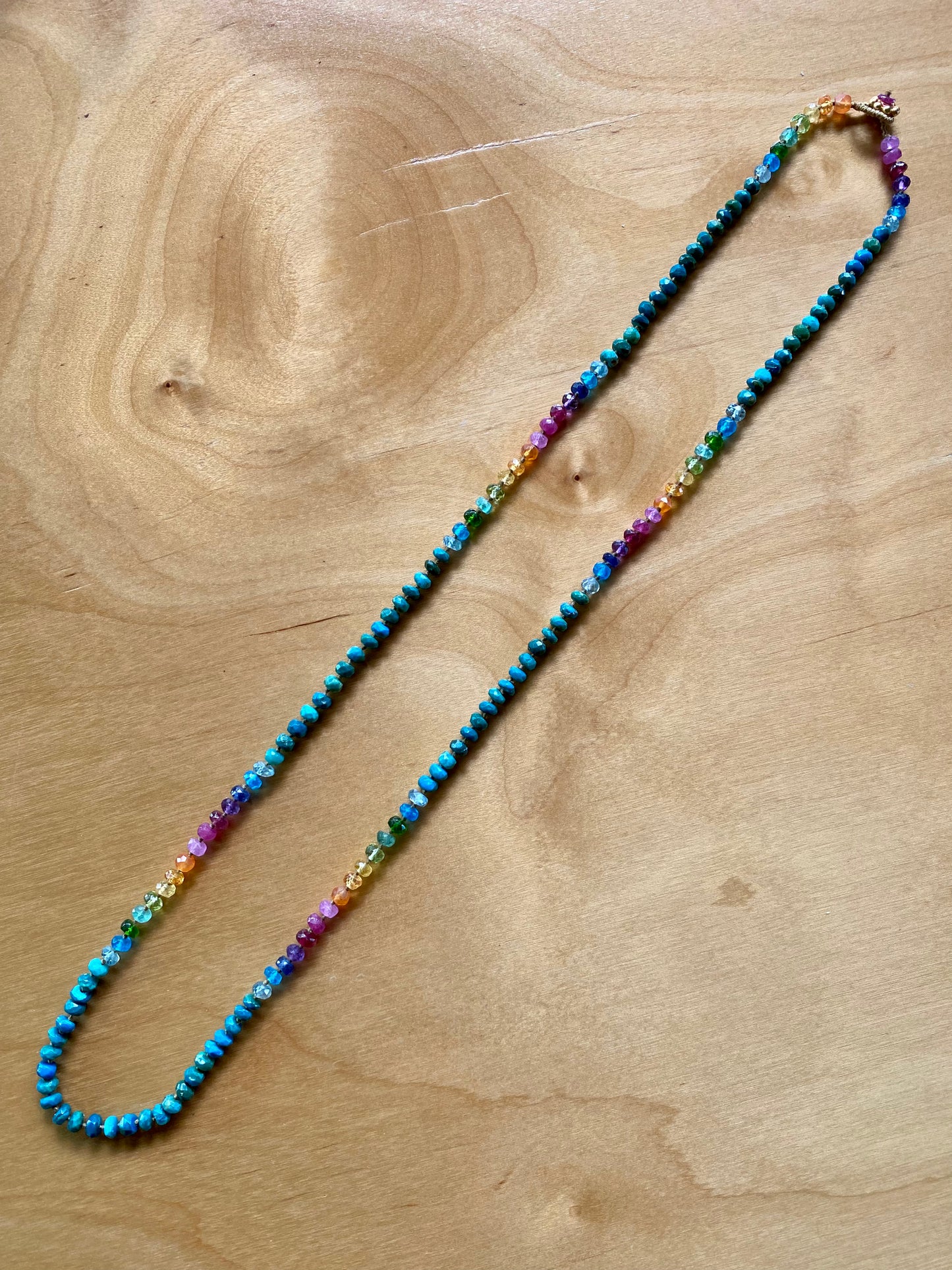 OPALINA
This green blue beauty is a form of chrysocolla naturally intwined with opal. Found in the Andes of Peru, the meandering ribbons of mineral deposits ensure that no two are alike. Its tranquil cleansing vibes help to keep the channel between heart and throat clear, support free-flowing ideas, reduce stress, and promote peaceful sleep.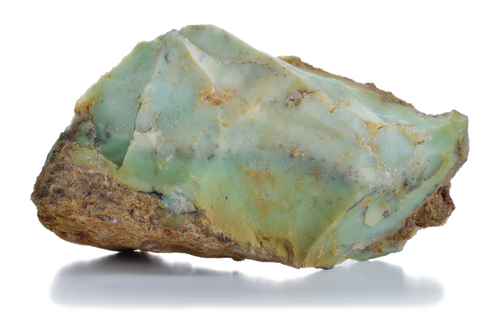 Please read our disclaimer regarding our mineral information
Rainbow Leis
Leis are a quintessential expression of aloha. A stringed embrace of love, friendship, welcome, appreciation and honor. Rainbows of hope, new beginnings, equality for all beings, abundance, luck, and the bridge between human and spiritual worlds. Wearing this crystalline light spectrum is a bouquet of blessing, a welcoming of our embodied expression, and a powerful activation for new phases of life.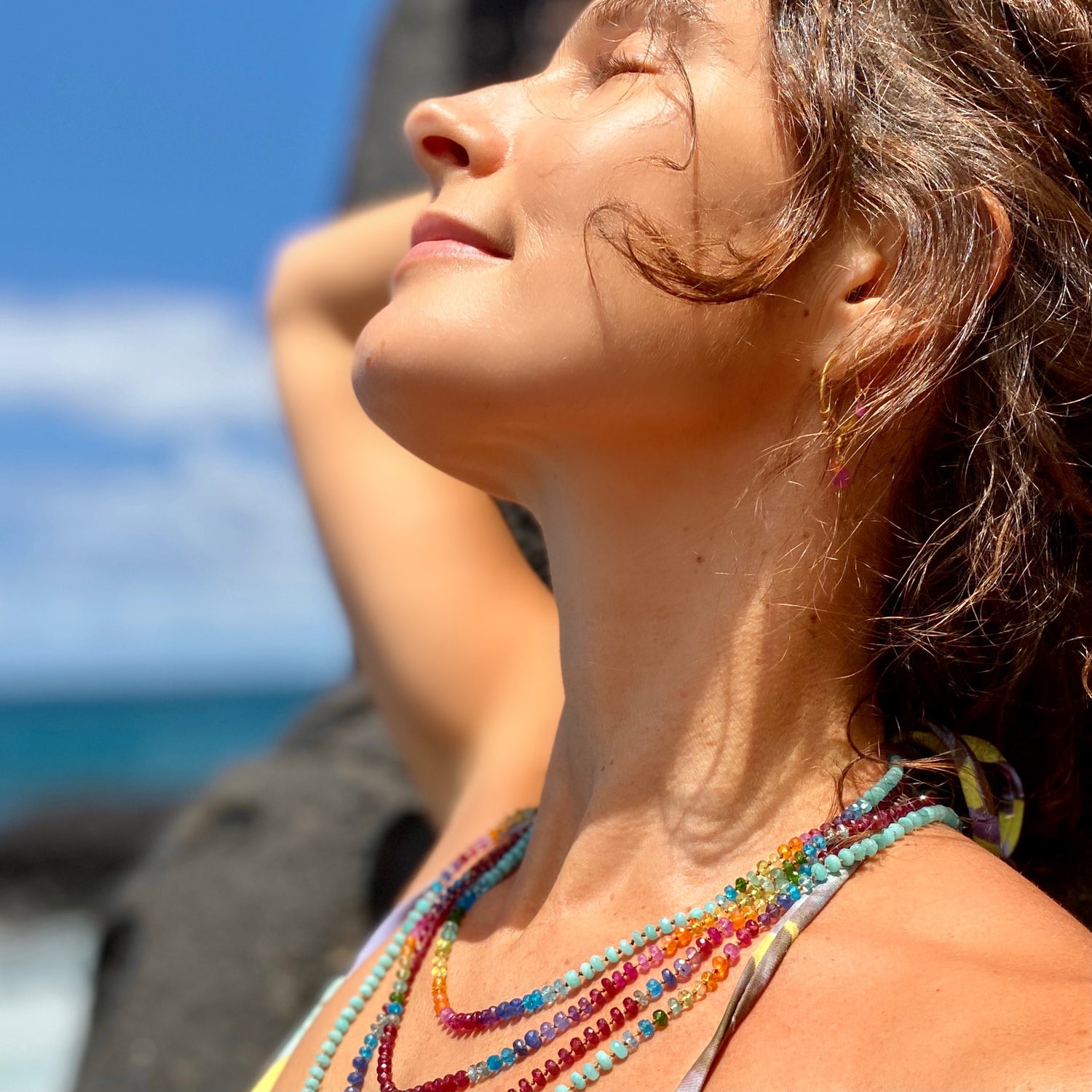 The Rainbow sequence is:
Blue Zircon
Apatite
Blue Sapphire
Tanzanite
Amethyst
Ruby
Light Ruby
Pink Sapphire
Carnelian
Spessartite Garnet
Heliodor Aquamarine
Peridot
Emerald
Mint Kyanite
Chrome Diopside.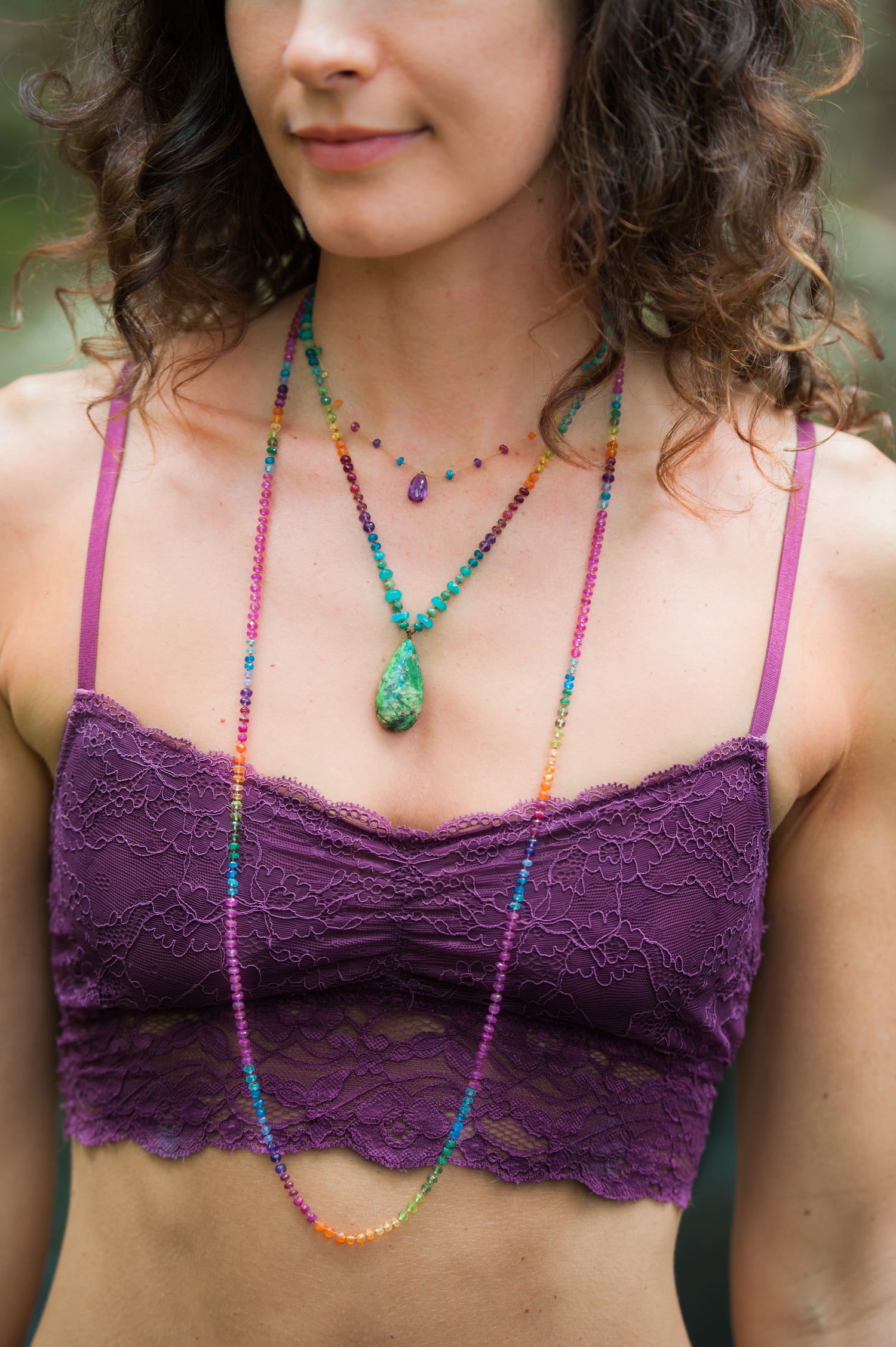 Layering:
You can layer rainbow Leis with alohi drops or any of our other collections, especially our rainbow drops and rainbow mana collections to bring forth dynamic color and textural contrast or chosen mineral emphasis.
Praises