Regular price
$2,200.00 USD
Regular price
Sale price
$2,200.00 USD
Unit price
per
Sale
Sold out
10.8 mm silvery olive Pearl with solid 18K Gold and Tahitian Black Pearl beads. 19 "long with solid 14KG clasp. 5th necklace from the left on last photo.
These gorgeous pearls are one of a kind and necklaces are made to order. Please expect slight natural color variations.
Share
View full details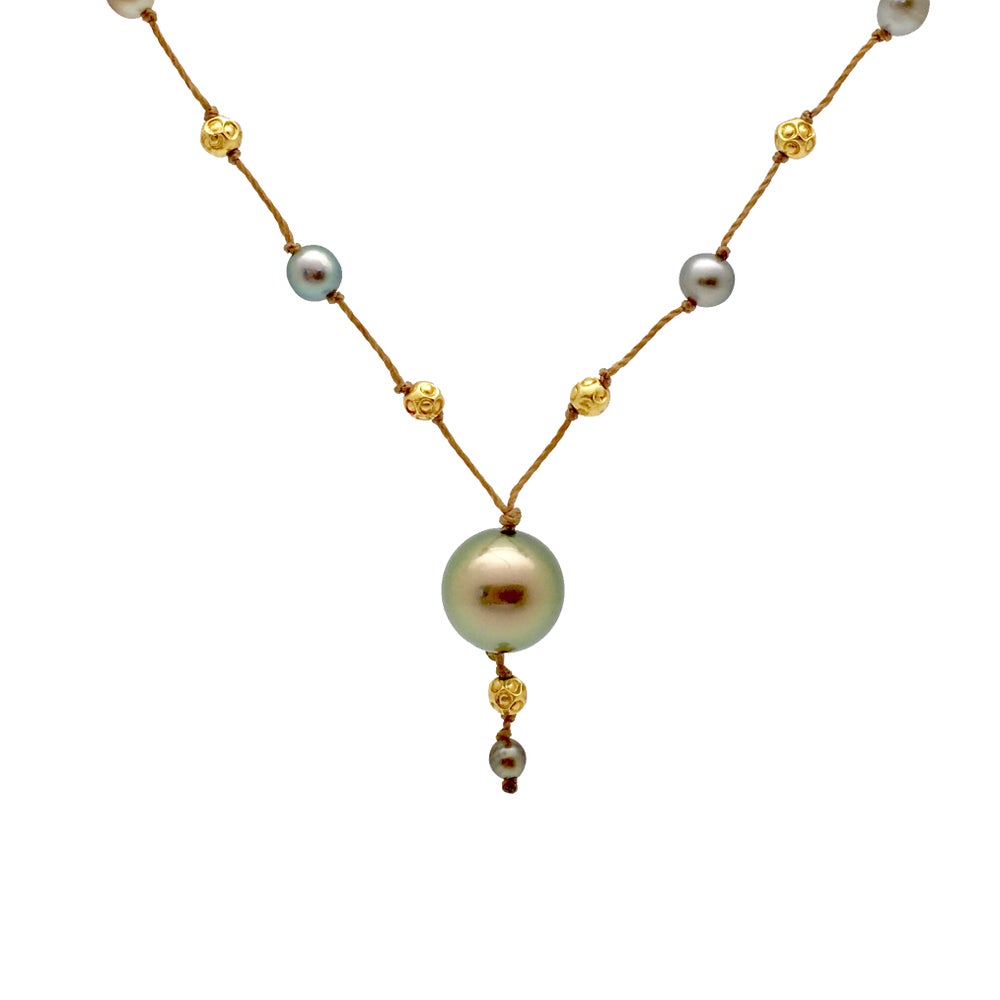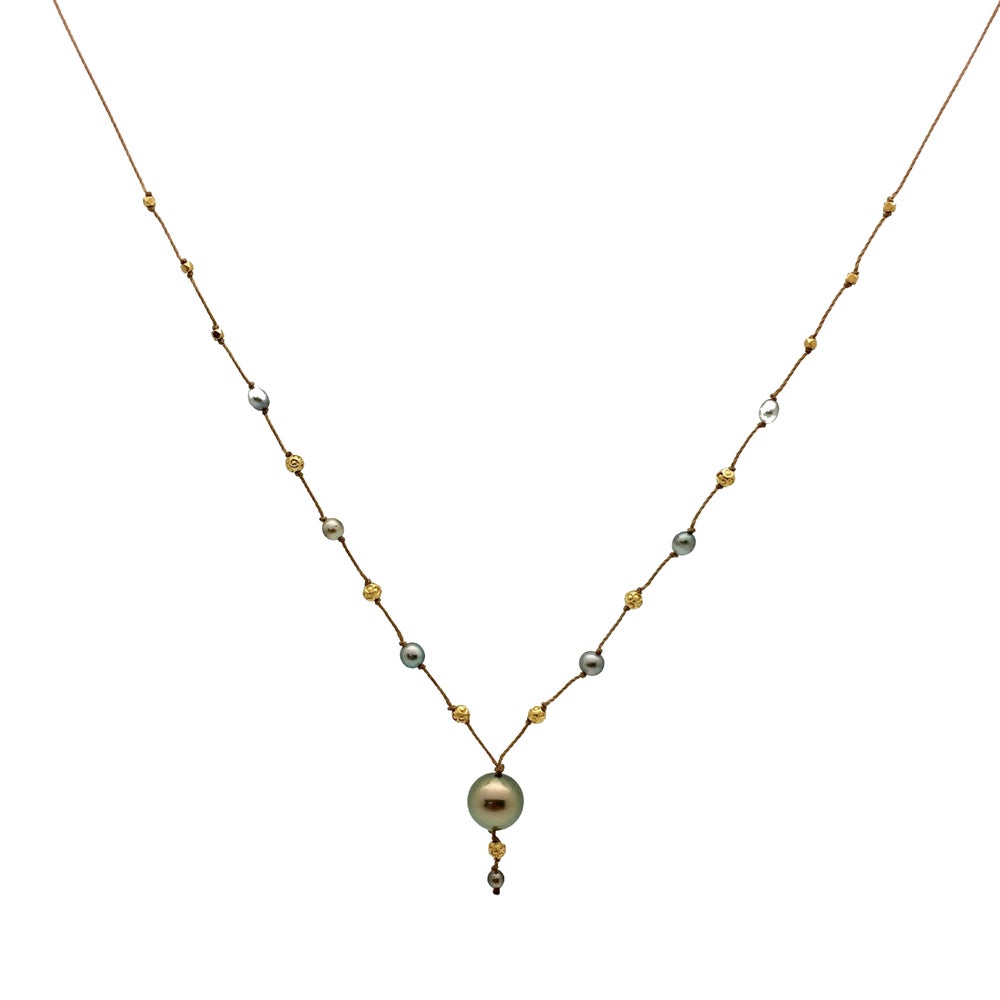 TAHITIAN KESHI PEARL
A saltwater pearl cultivated in French Polynesia, Tahitian pearls add an element of mystery, wisdom, and sultry island elegance. Considered a protective pearl, they support transformation, ever lasting love, and the alchemy of the heart. The rare black color unique to Tahitian pearls is a result of the dark pigment secreted by the black-lipped oyster found in French Polynesia. Tahitian pearls are nature's only source of truly black pearls and come in a variety of deeply pigmented pearls from with a range of colorful overtones, from pitch black to the infamous peacock pearl. These uniquely shaped pearls are highly sought after for their variety, beauty, and luster. A bi-product of the culturing process, Keshi pearls are formed when an oyster expels an implanted nucleus. As a result, they are made entirely of nacre and exhibit remarkable luster.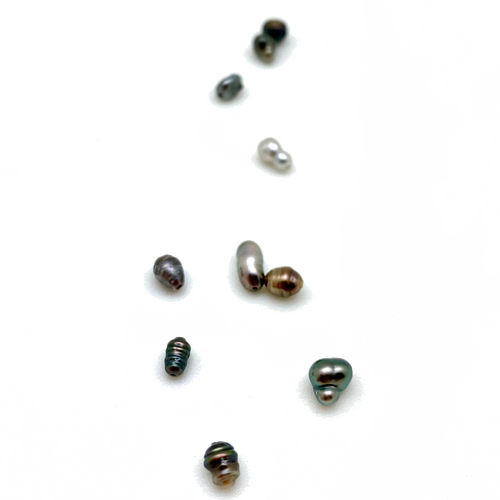 GOLD
The precious metal gold is considered a master healer with rays in spiritual development, purification, and rejuvenation, and has long been associated with self-actualization. Treasured for its beauty and significance, gold has an enduring appeal. All of our gold elements are designed and crafted by hand in alliance with a 9th generation gold smithing family from India.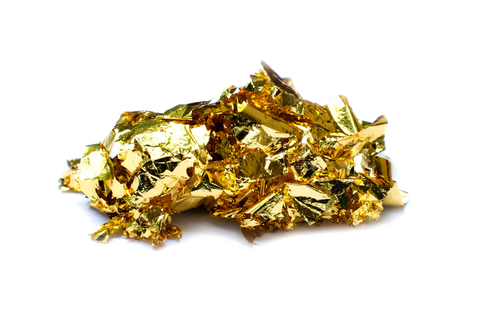 Please read our disclaimer regarding our mineral information
Pearls stand alone as the only jewel created in partnership with a living being.Beginning as a grain of sand or other irritant in the soft body of a mollusk, the pearl materializes through a self-soothing action of repeatedly applying nacre to the foreign body until the pearl is born, fully perfected.As such, they never need to be cut or polished.Contrary to common misconception, pearls are created in a variety of colors and organic shapes.Naturally they have a strong affinity with the water element and are believed to be a yin tonic stabilizing the spirit.Momi, meaningpearl,is used as a term of endearment in the Hawaiian language for a beloved.Reflecting not only their glistening beauty but the alchemy that tenderness engenders, our Momi pearls celebrate transformation of the divine feminine within.
Layering:
Try layering pearls within pearls, highlighting the structural differences between varying collections, such as a pearl alohi drop with a pearl lei or mala.