Regular price
$2,500.00 USD
Regular price
Sale price
$2,500.00 USD
Unit price
per
Sale
Sold out
Magical large faceted Moonstone with two shades of Amazonites and Rainbow sequences including: Apatite, Amethyst, Ruby, Pink Sapphire, Carnelian, Spessartine Garnet, Yellow Sapphire, Peridot, Emerald, and Apatite. Back part of necklace includes Amazonite, Blue Sapphire, Tanzanite, Amethyst, and Lavender Amethyst. 19.25" long with an Aqua Amazonite bead and hoop clasp.
Share
Text block
View full details
MOONSTONE
So named after our guiding moon, this kaleidoscopic amulet by way of India illuminates our peripheries to bigger pictures and helps us align with the cyclical nature of life, thereby embracing change and new beginnings. A magnifier of emotions, it relates to the higher chakras and the physical womb. It may be of assistance with fertility, hormone balance, inner vision, and intuition.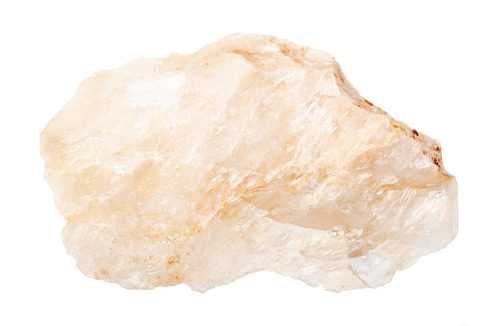 Please read our disclaimer regarding our mineral information
Rainbow Mana
Inspired by the ethereal blessing of a rainbow as it breaks through the clouds in a show of light, the rainbow mana collection emanates an awe inspiring beauty that is food for the soul.  Playing with the full light spectrum of color, these strands are saturated in rainbow hues featuring a substantial crystalline drop, making each a true power piece of resonant medicine.  Like a deep base note, the rainbow mana collection brings depth, strengthening our inner vibration and heralding the abundance of our most radiant nature.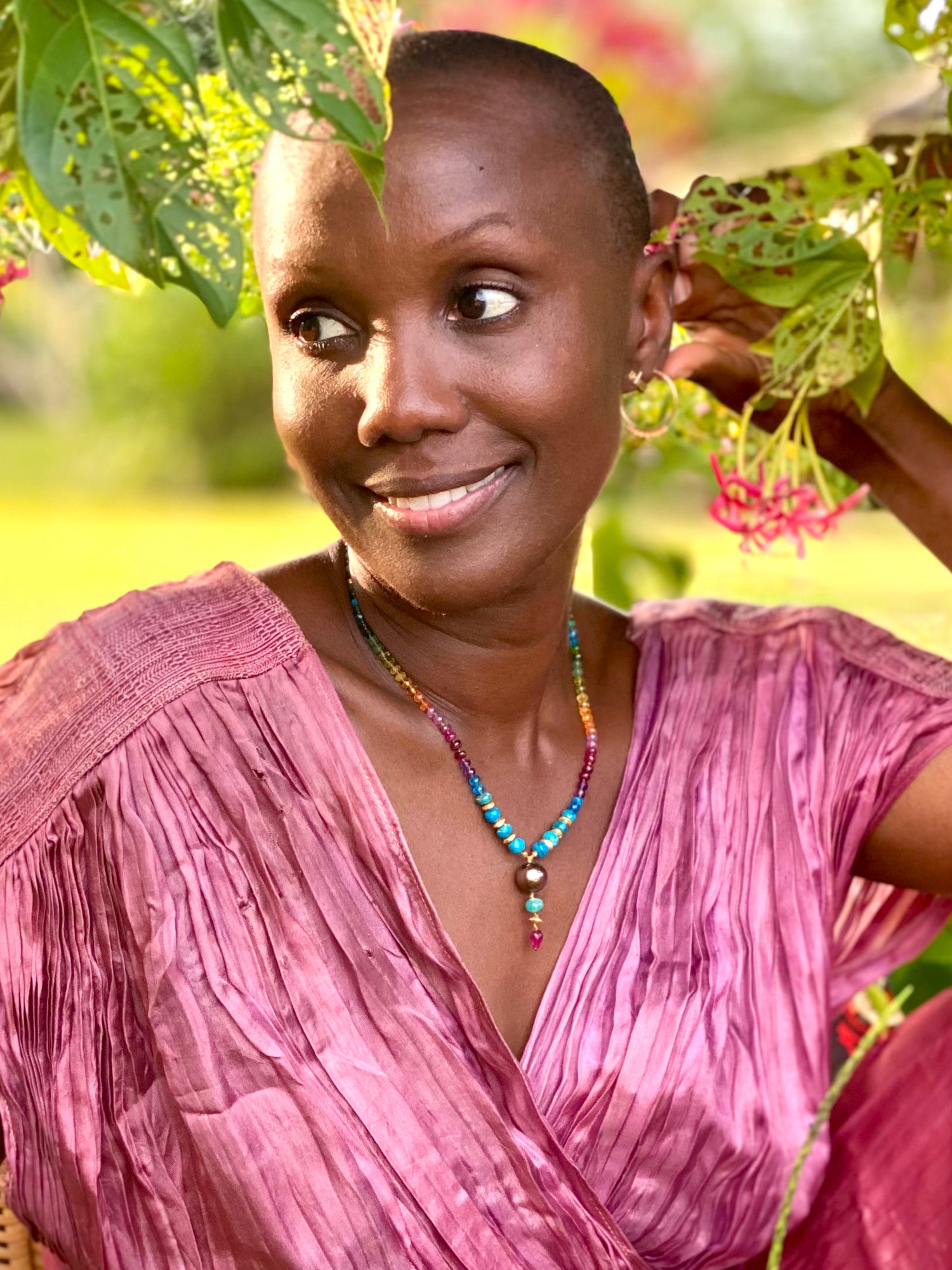 The Rainbow sequence includes:
Apatite
Blue Sapphire
Amethyst
Ruby
Light Ruby
Pink Sapphire
Carnelian
Spessartite Garnet
Heliodor Aquamarine
Peridot
Emerald
Chrome Diopside
Chrome Diopside.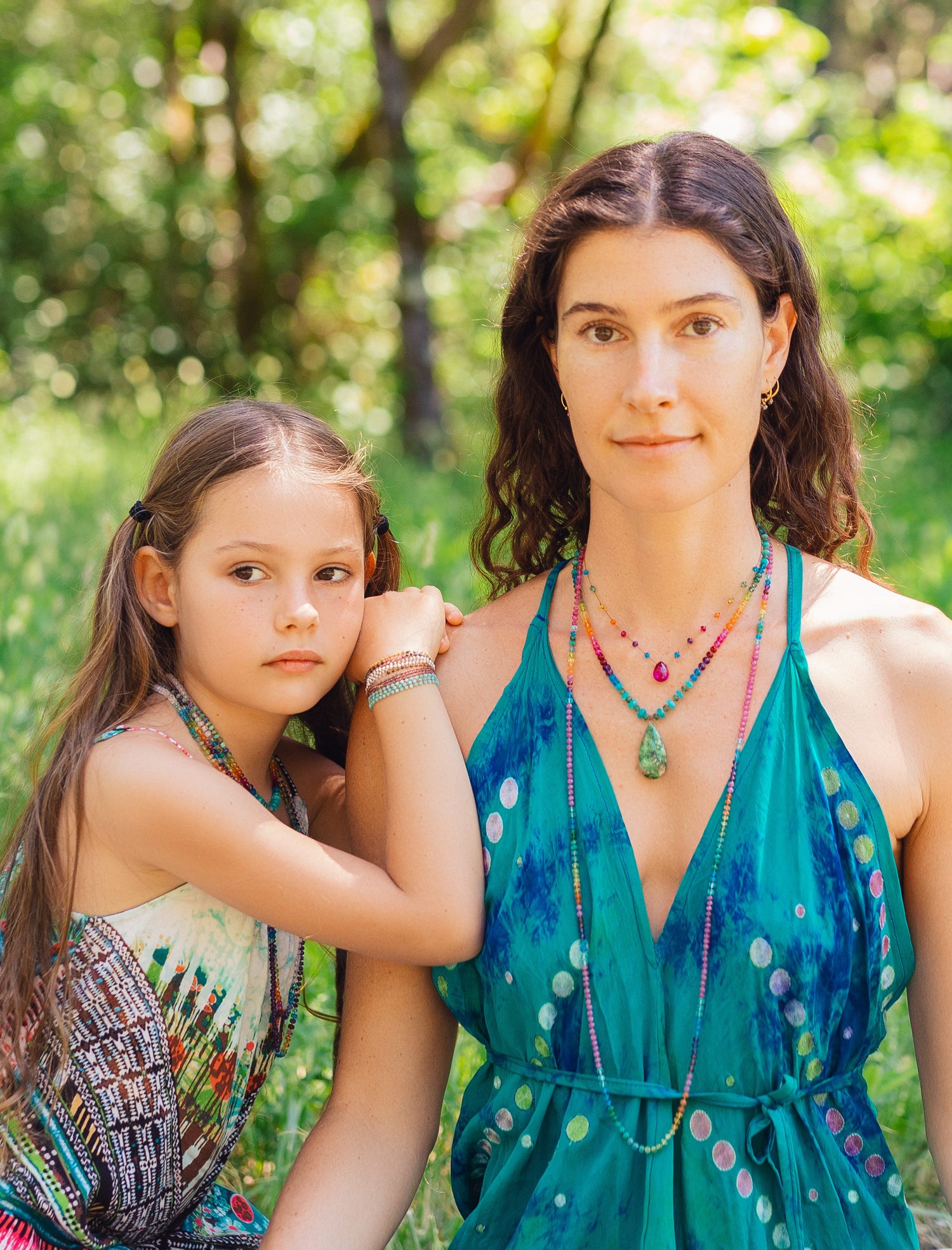 Layering:
You can layer our rainbow mana with coordinating or contrasting rainbow drops and rainbow leis to accent and emphasize these powerful center pieces.