Regular price
$2,000.00 USD
Regular price
Sale price
$2,000.00 USD
Unit price
per
Sale
Sold out
Delicate, dreamy and divinely inspired. Beautifully colorful shades of Sapphires. Brighter than the Pastel Sapphires Lei. Softer than the Rainbow Sapphires Lei.
Approximately 42-45" long, with a handmade solid 18K Gold clasp. Bead sizes 3-4mm.
Can be worn single, doubled, or tripled around the neck, or as a wrap bracelet. 
| abundance | wisdom | royalty | calm authority |
Share
Text block
View full details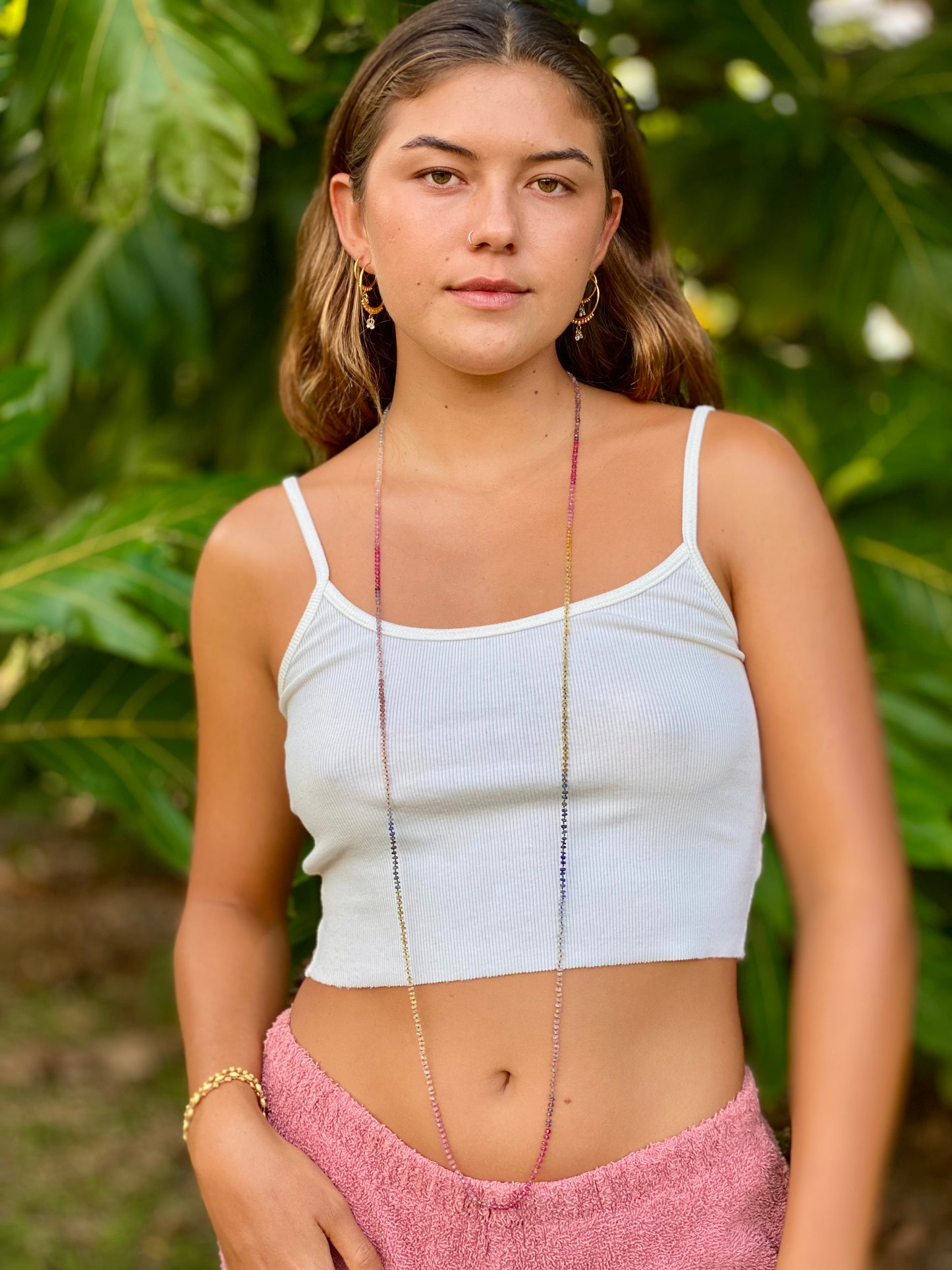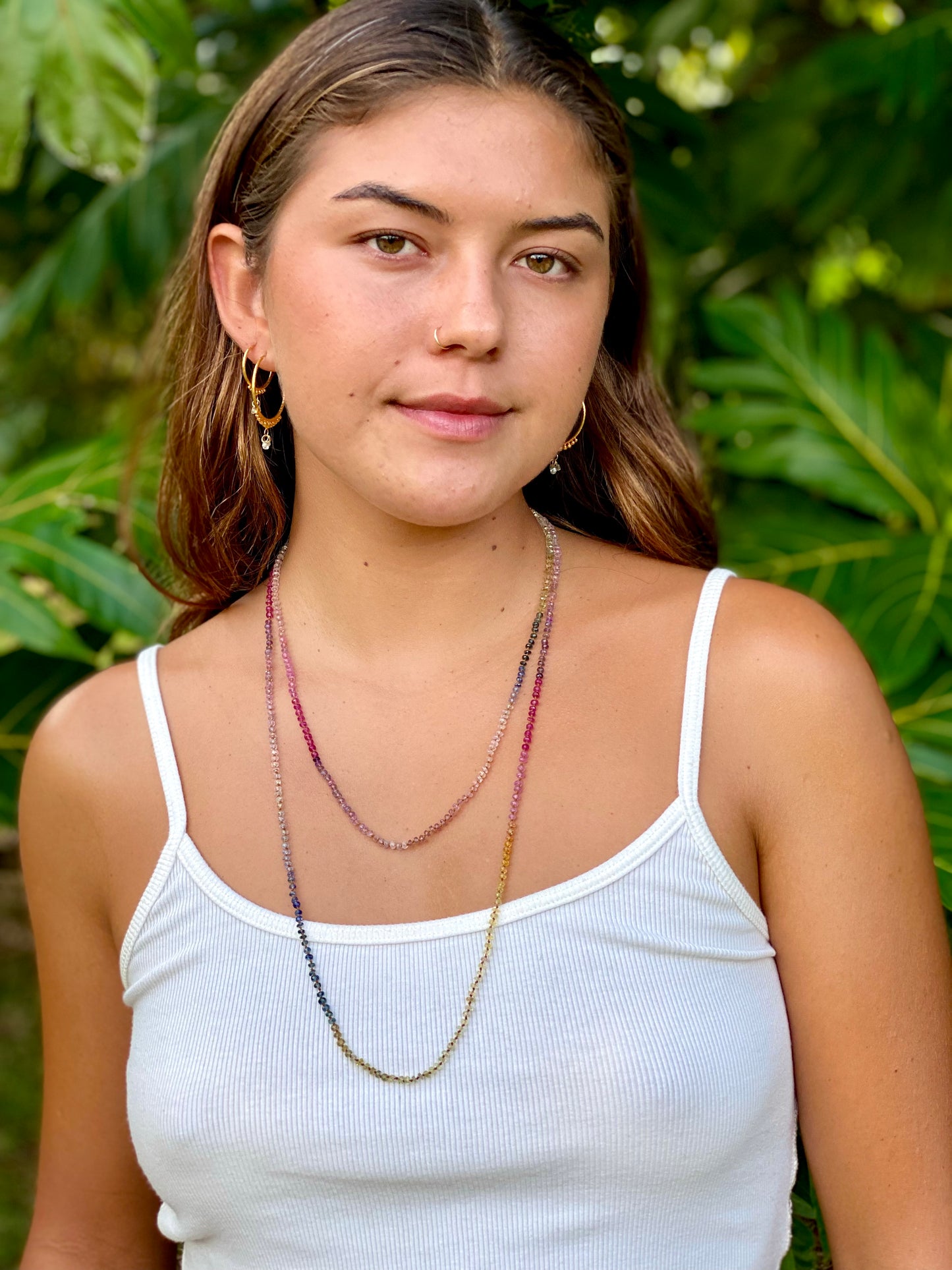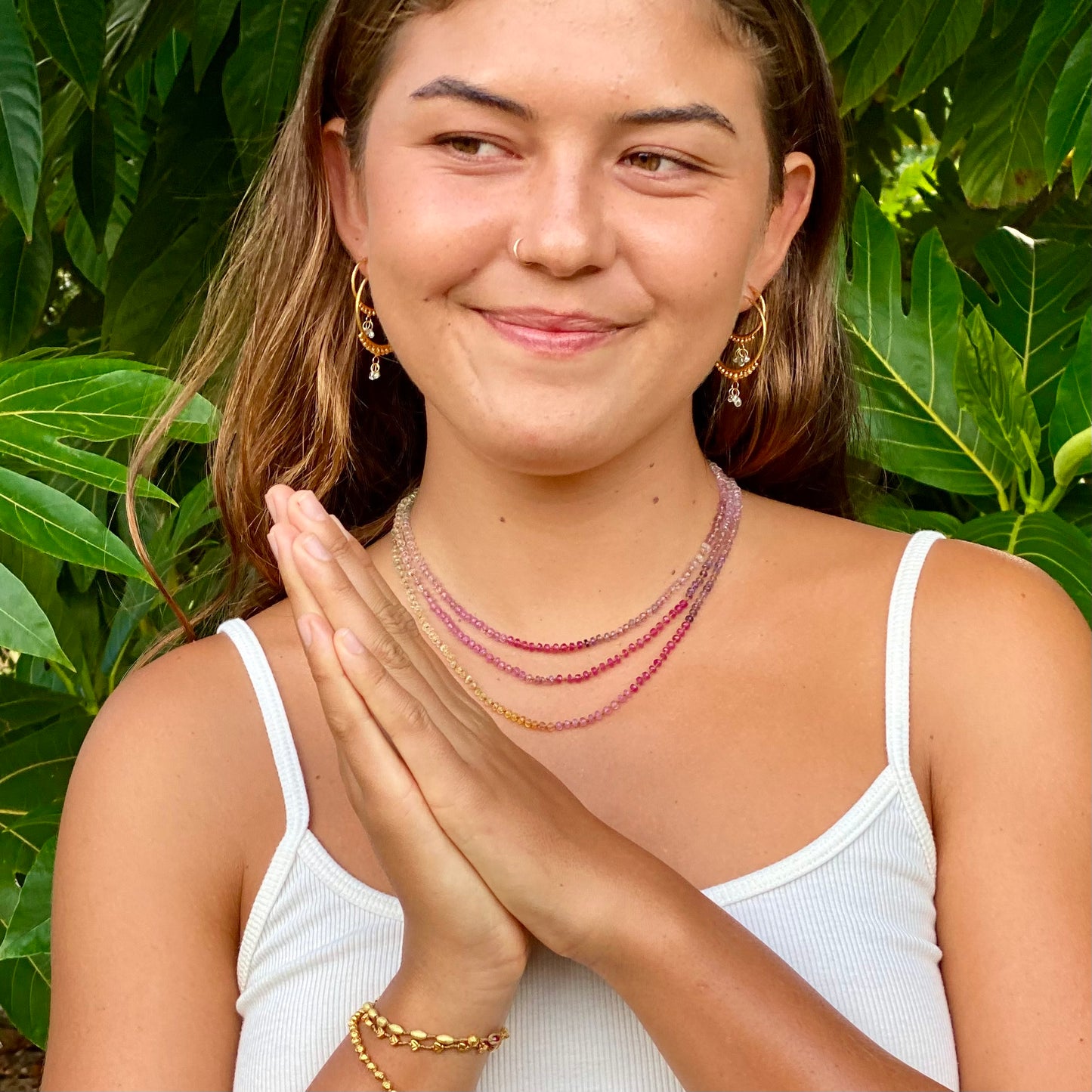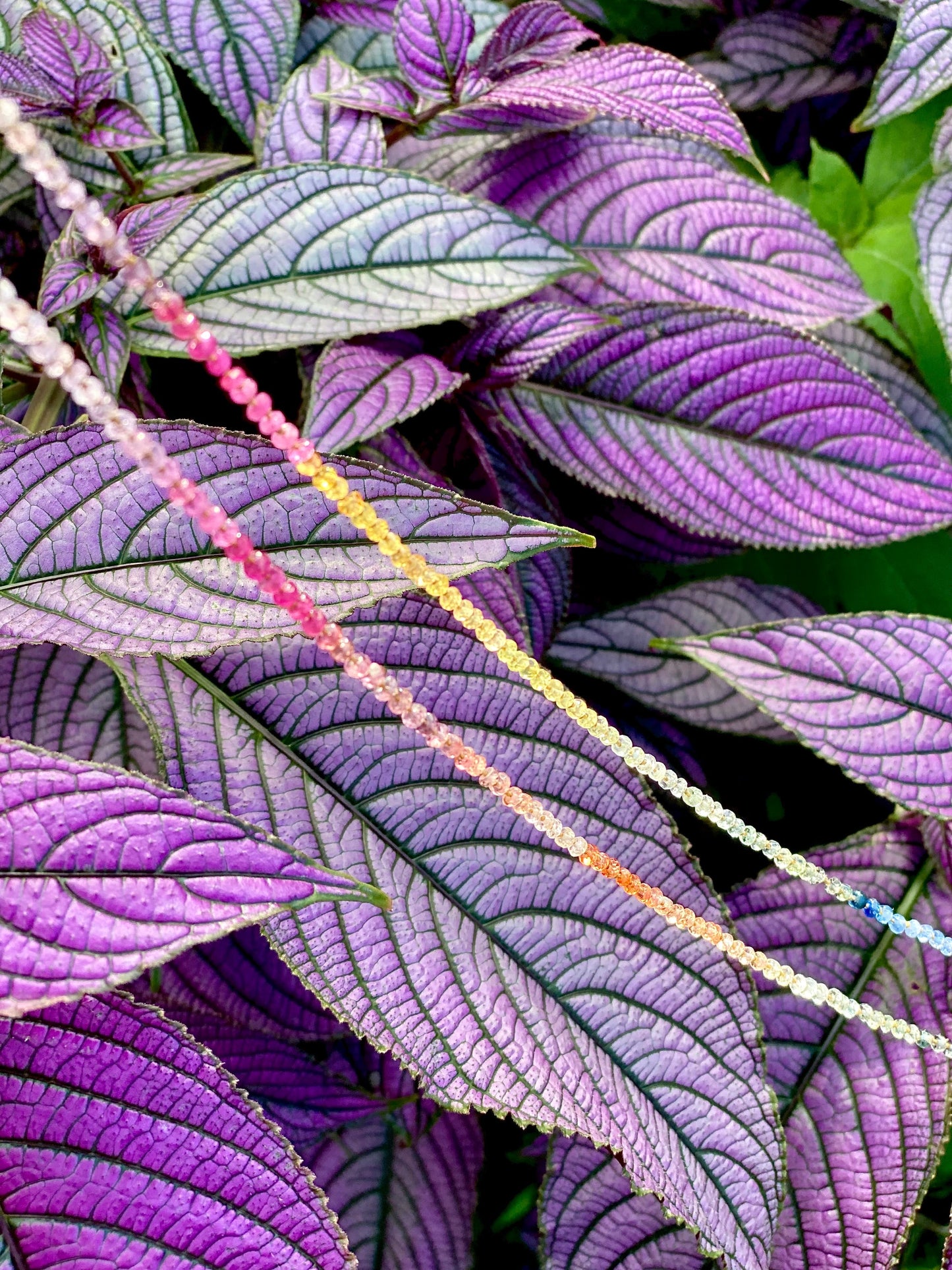 MULTI SAPPHIRE
Powerful and playful, this full spectrum of vibrant sapphires shine in tandem and derive their colors by varying degrees of mineral presence. This rainbow partnership may be useful in aligning chakras and balancing our unique elemental constitutions. All sapphires are considered precious stones and are a powerful amulet for those on a spiritual path seeking to connect with the energy of purpose and prayer. Stones of calm authority and decisive action rooted in truth, wisdom, and integrity, sapphires uplift and protect the noble-hearted.
Please read our disclaimer regarding our mineral information
Rainbow Leis
Leis are a quintessential expression of aloha. A stringed embrace of love, friendship, welcome, appreciation and honor. Rainbows of hope, new beginnings, equality for all beings, abundance, luck, and the bridge between human and spiritual worlds. Wearing this crystalline light spectrum is a bouquet of blessing, a welcoming of our embodied expression, and a powerful activation for new phases of life.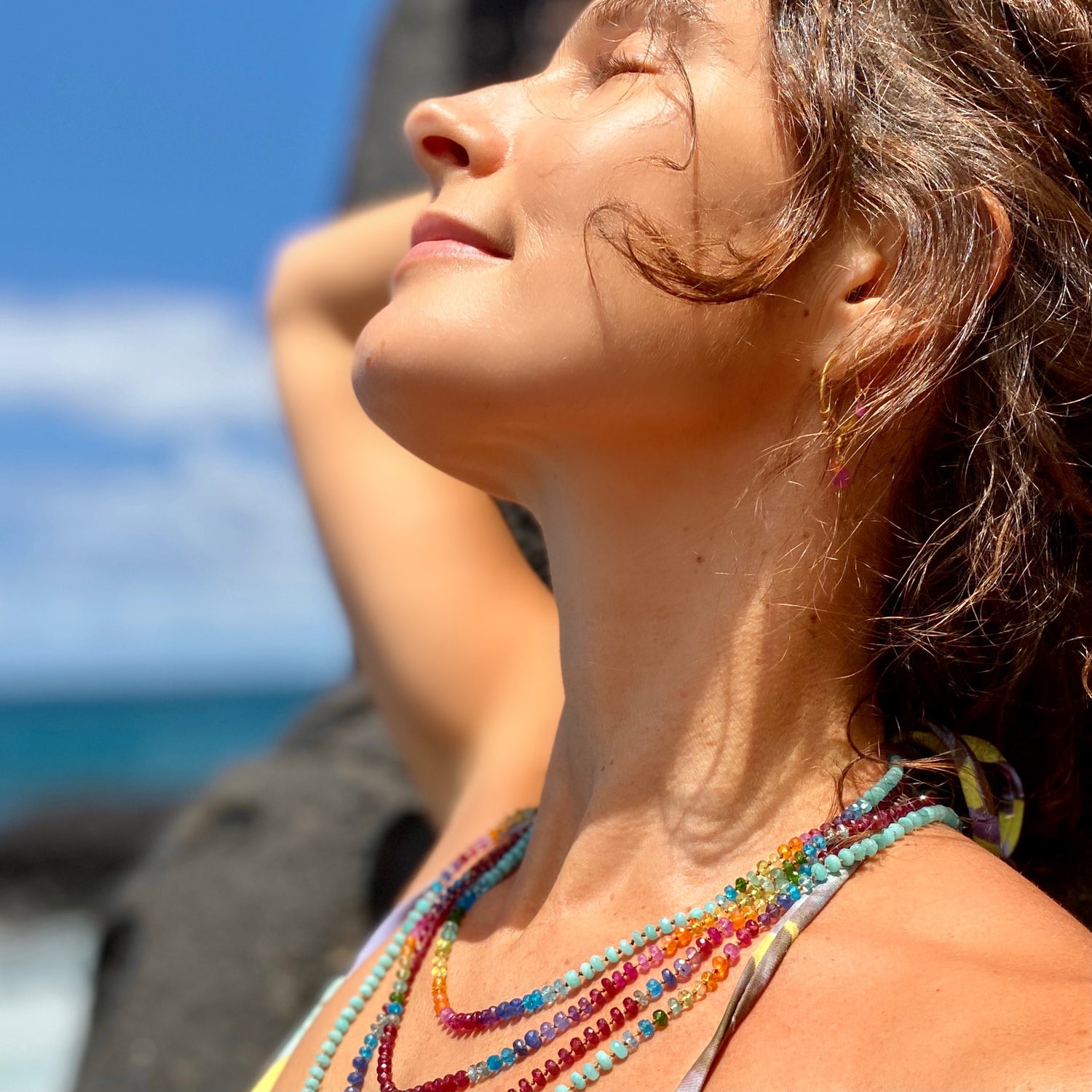 The Rainbow sequence is:
Blue Zircon
Apatite
Blue Sapphire
Tanzanite
Amethyst
Ruby
Light Ruby
Pink Sapphire
Carnelian
Spessartite Garnet
Heliodor Aquamarine
Peridot
Emerald
Mint Kyanite
Chrome Diopside.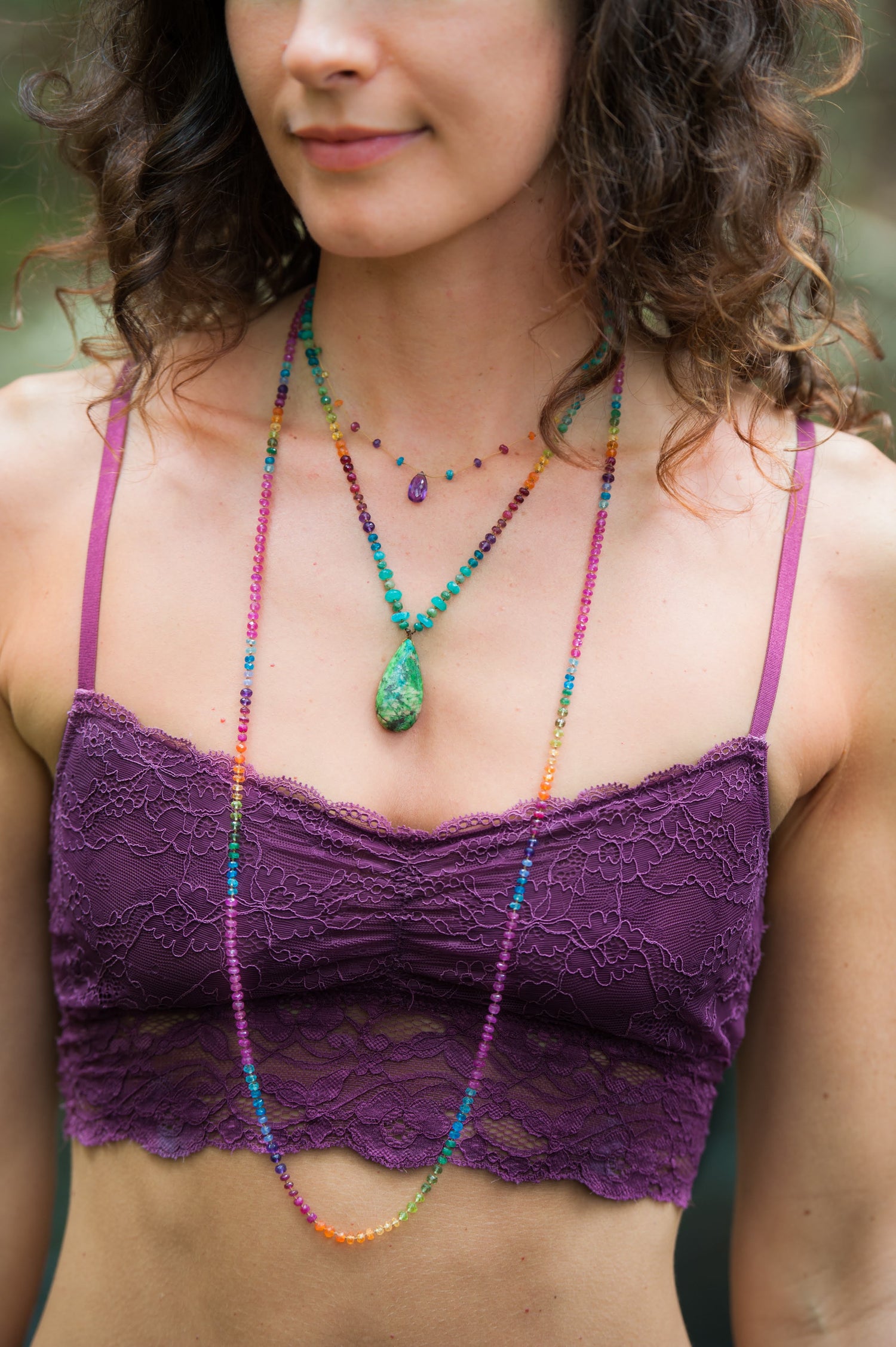 Layering:
You can layer rainbow Leis with alohi drops or any of our other collections, especially our rainbow drops and rainbow mana collections to bring forth dynamic color and textural contrast or chosen mineral emphasis.
Praises