Regular price
$700.00 USD
Regular price
Sale price
$700.00 USD
Unit price
per
Sale
Sold out
Bright and beautiful sea blue Amazonite drops. 
Approximately 41-44" long. Invisible bead and hoop clasp.
Can be worn singled, doubled or sometimes wrapped around the wrist.
| chakra alignment | balance | emergence | flow | peacemaker | rejuvenation |
You may not receive the exact necklace as in the photos. Please expect slight natural color and shape variations.
Share
View full details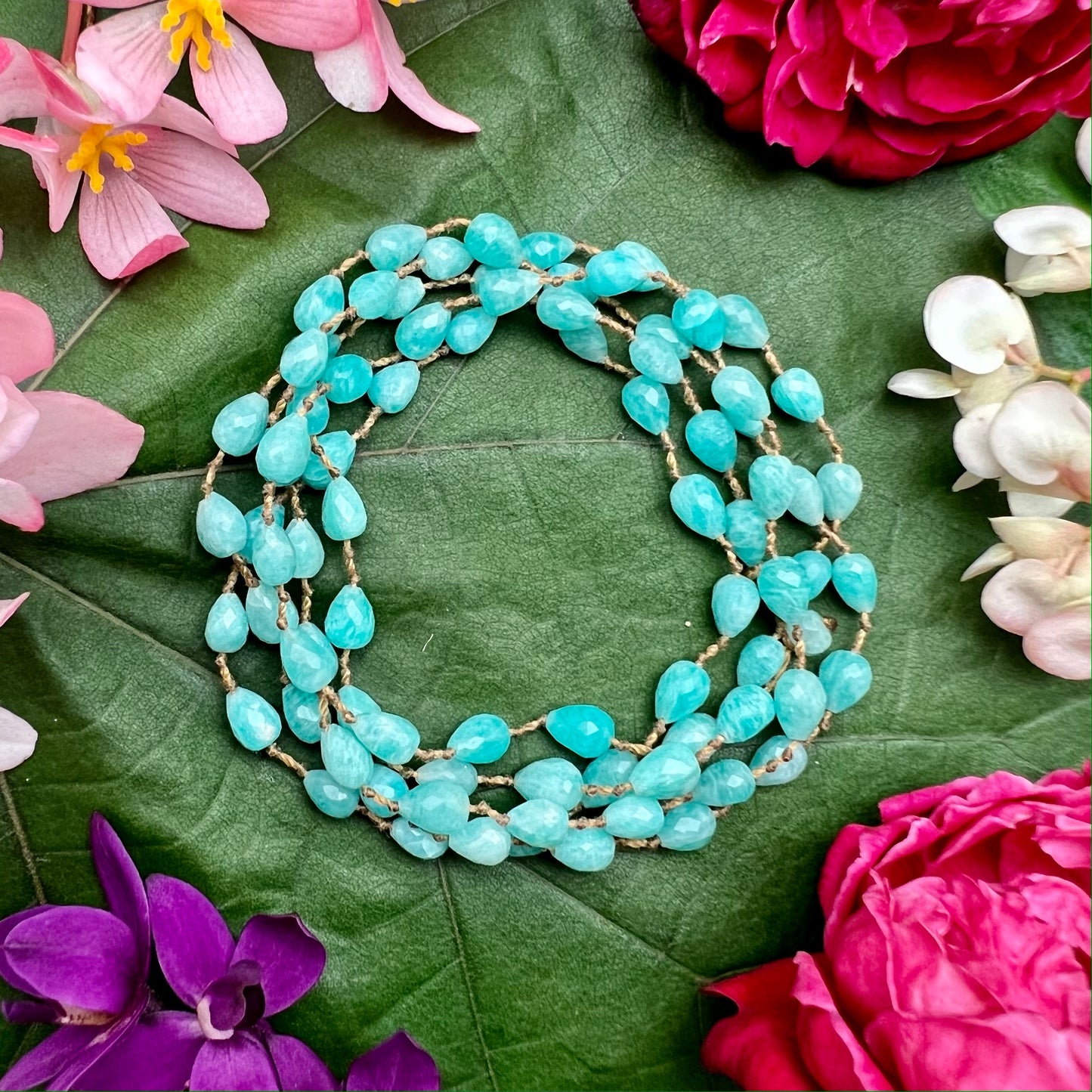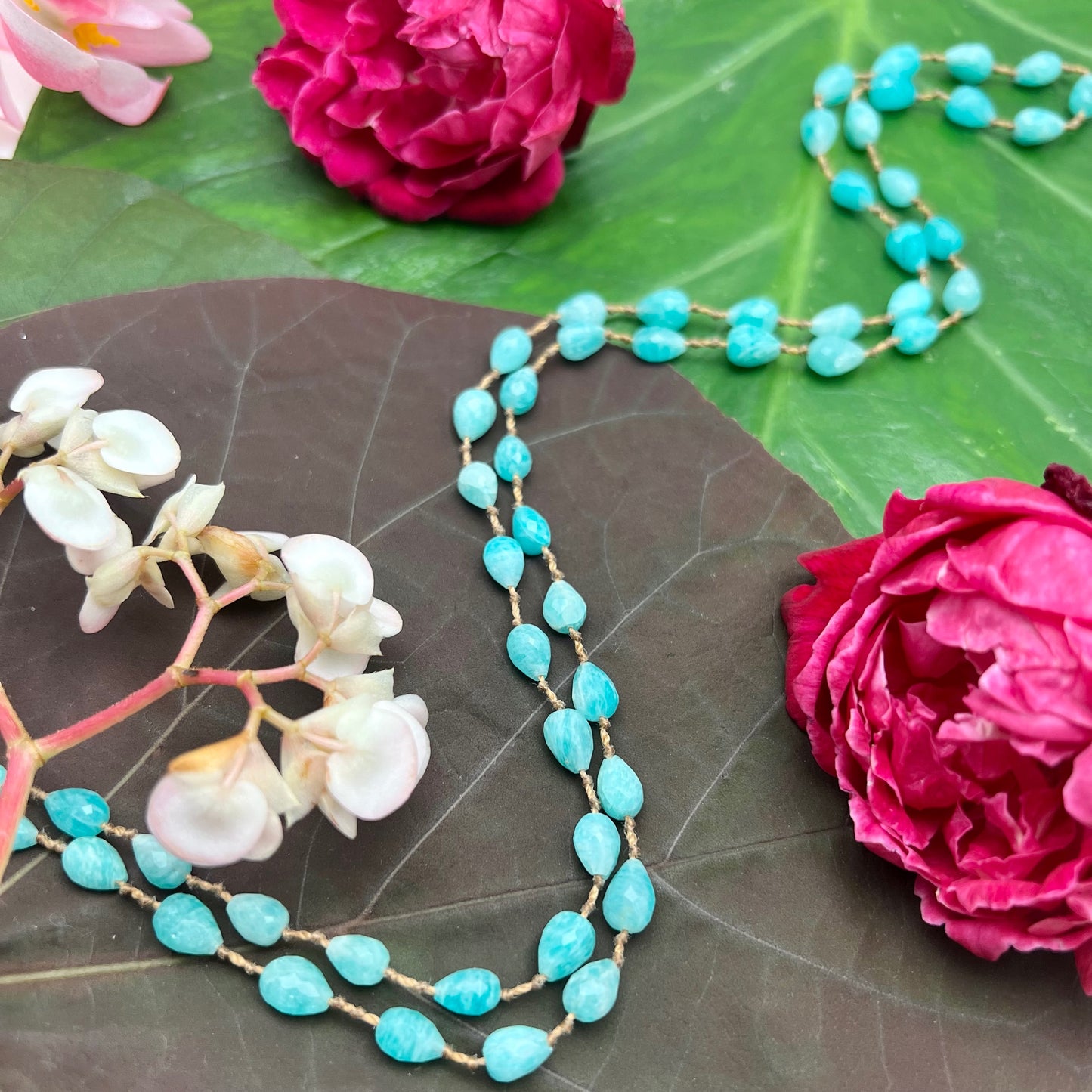 AQUA AMAZONITE
Mined from some of the most extraordinary places on the planet, including the banks of the Amazon River of Peru, this rare green blue feldspar emits dreamy vitality vibrations, soothes the nervous system, and is said to balance masculine and feminine energies while shielding from EMF's. It harmonizes both earth and water elements as well as throat and heart chakras. It is a traditional talisman of good luck. This special aqua variety is less saturated in color than traditional Amazonite.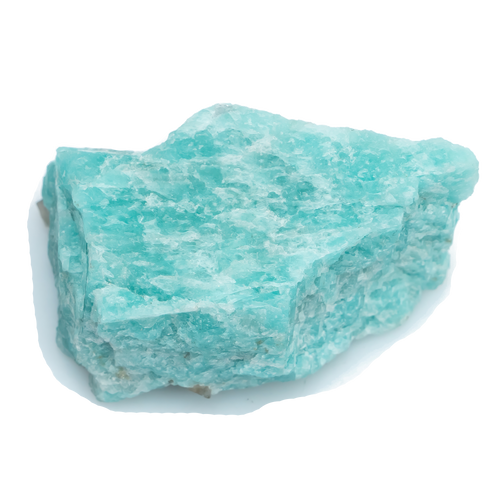 Please read our disclaimer regarding our mineral information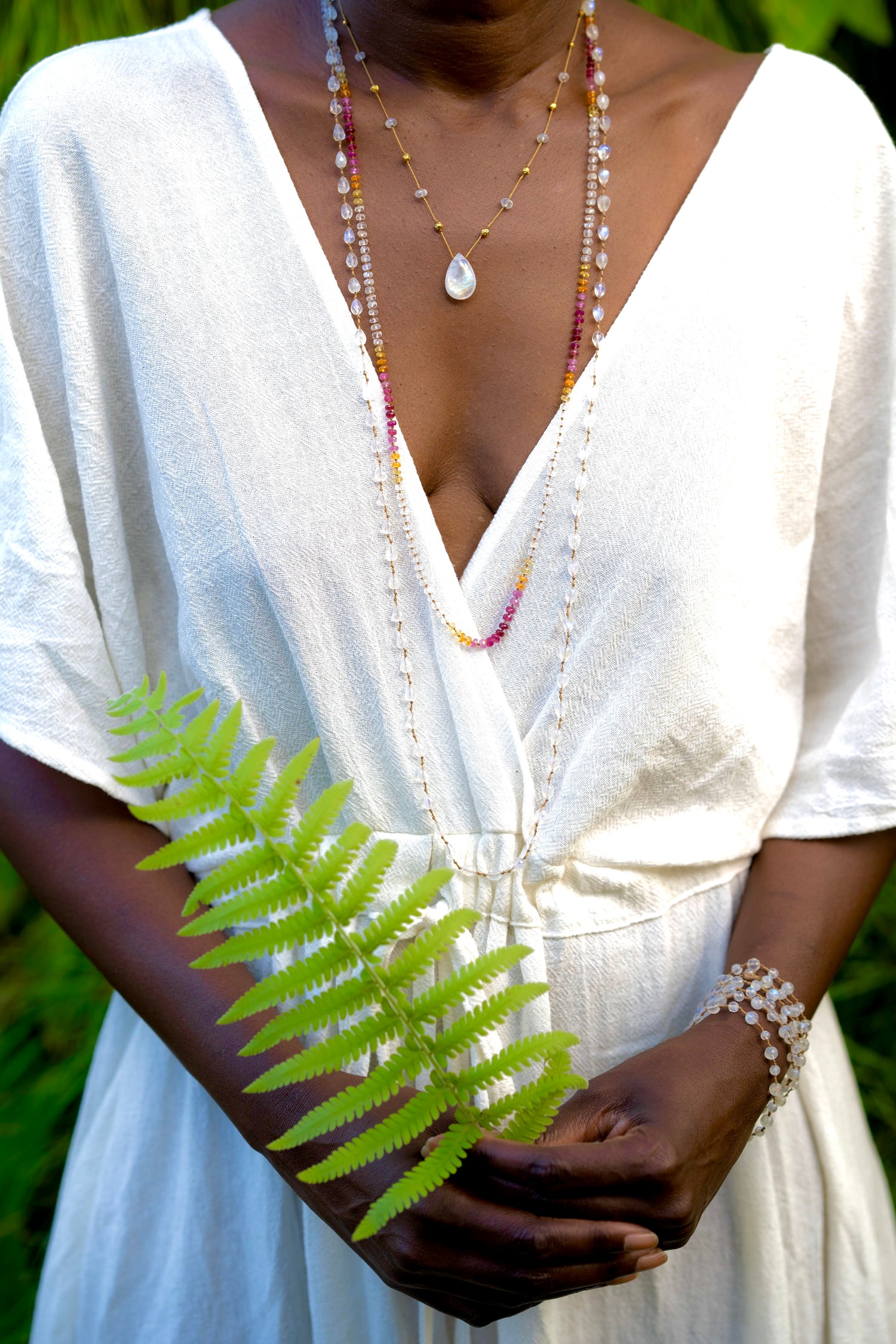 Leis are a quintessential Hawaiian tradition formed in the stringing of aromatic flower blossoms and local foliage bestowing the spirit of aloha upon the recipient.While these gemstone garlands are visually similar to our mala collection, the number of beads vary as benefits the particular gemstone design and are meant to be worn as a stringed embrace of love, friendship, welcome, appreciation and honor.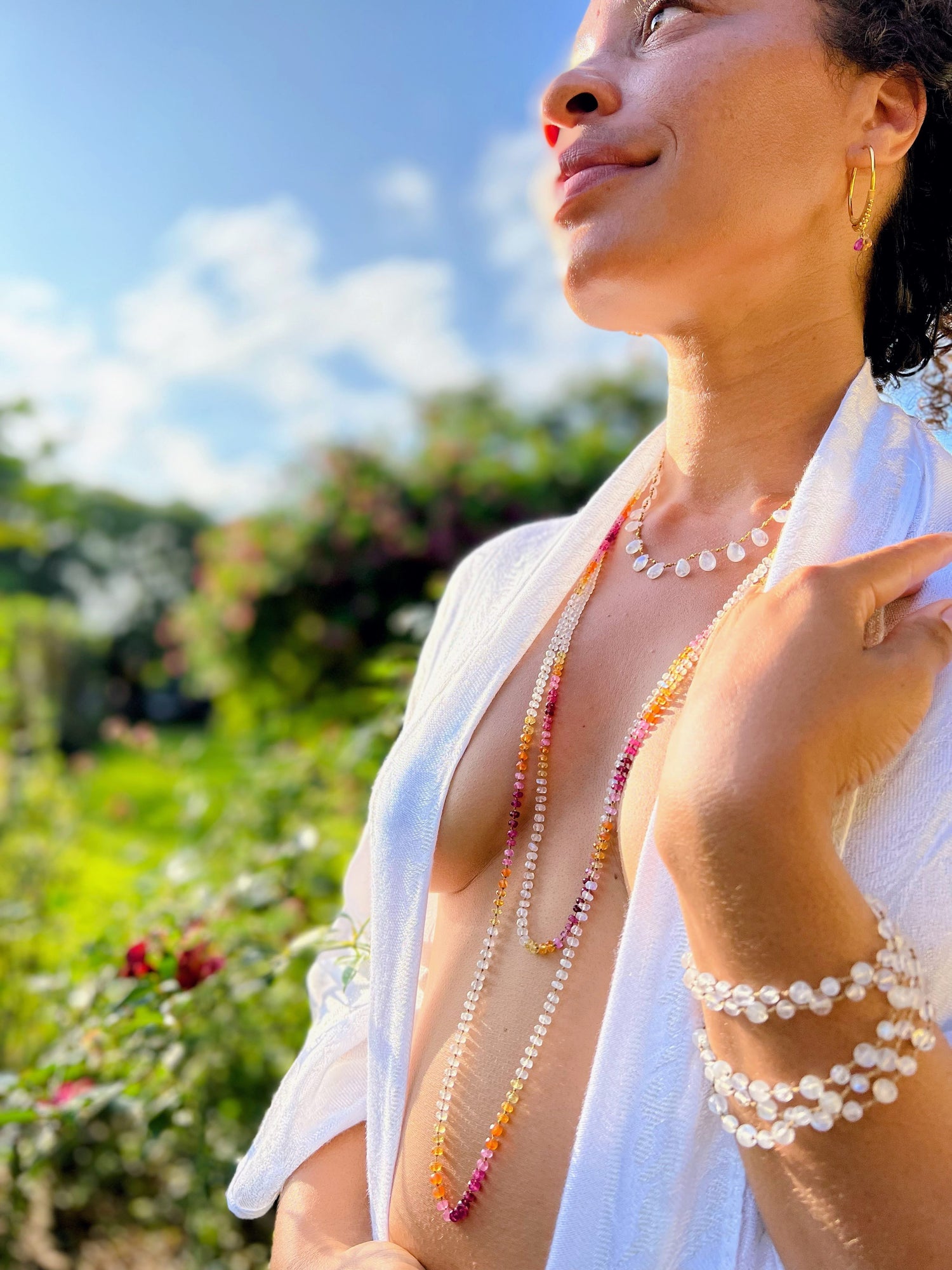 Layering:
You can layer Leis with alohi drops, rainbow leis or any of our other collections