Regular price
$775.00 USD
Regular price
Sale price
$775.00 USD
Unit price
per
Sale
Sold out
Bright and vibrant Amazonite.
Rainbow sequence includes: Blue Sapphire, Amethyst, Ruby, Light Ruby, Pink Sapphire, Carnelian, Spessartite Garnet, Heliodor Aquamarine, Peridot, Emerald, Chrome Diopside, Apatite and Blue Zircon.
| chakra alignment | balance | emergence | flow | peacemaker | rejuvenation |
Please choose from available lengths, and either no clasp (slips overhead), or the slightly shorter versions with either our handmade hammered 18k gold clasp or our bead and knotted hoop clasp.
Share
View full details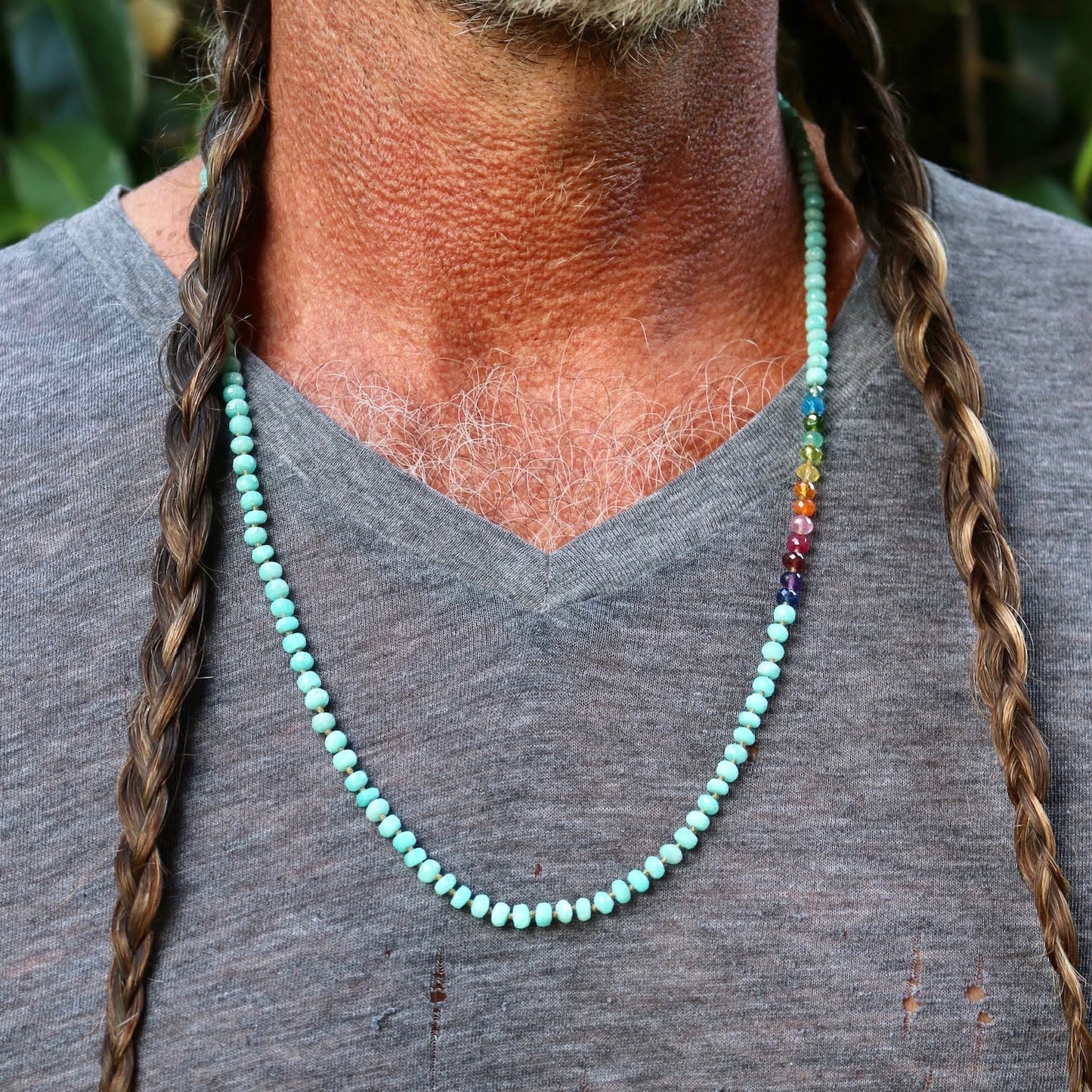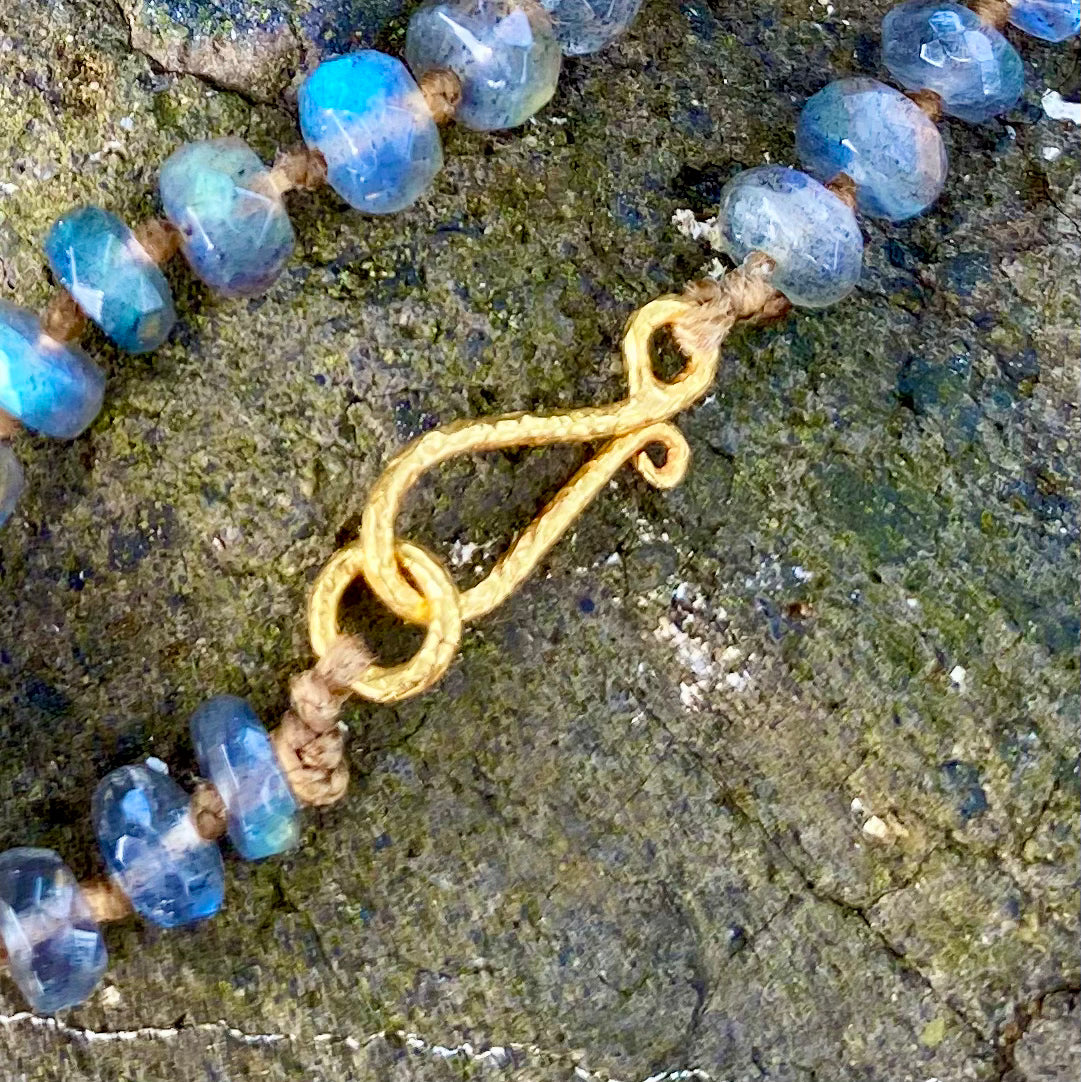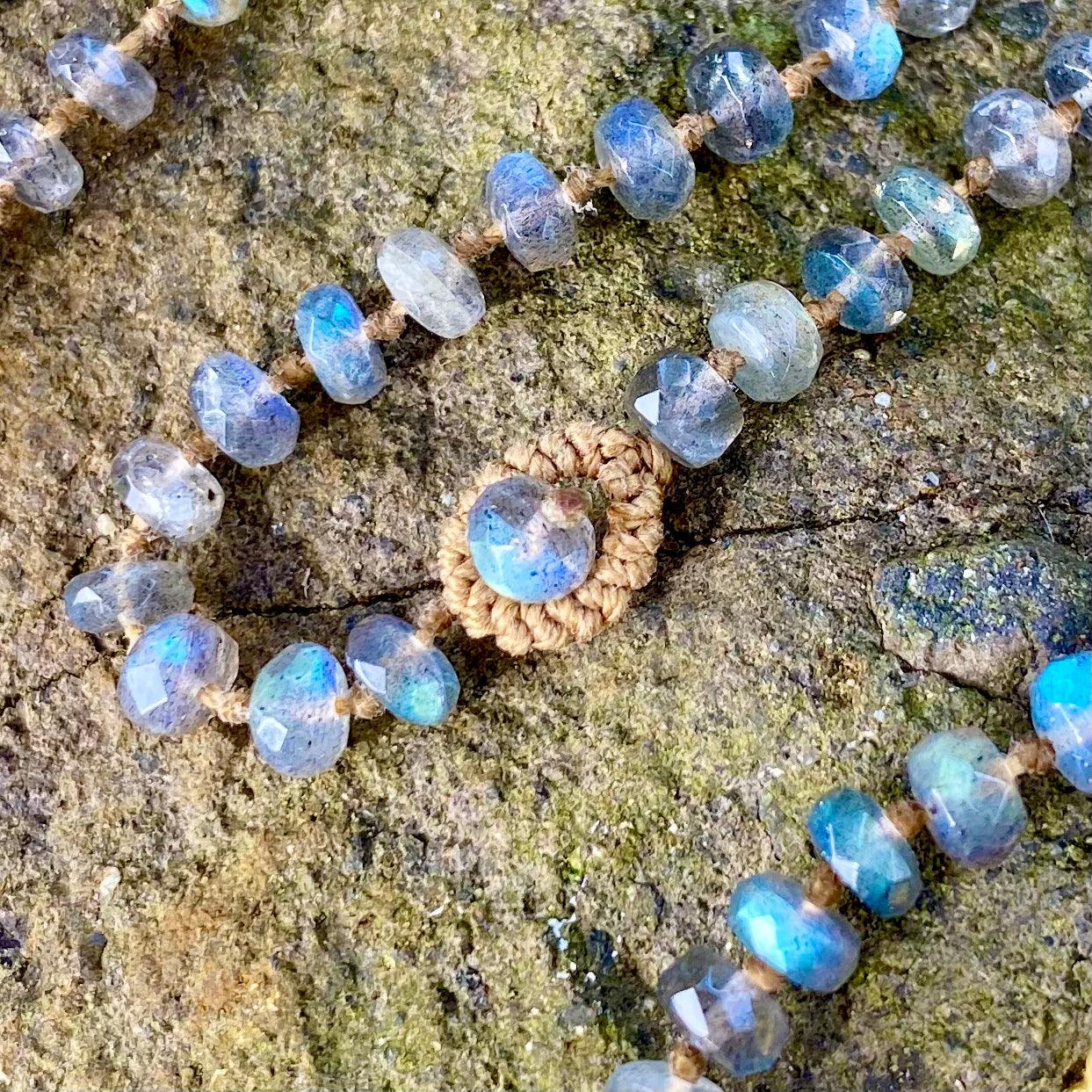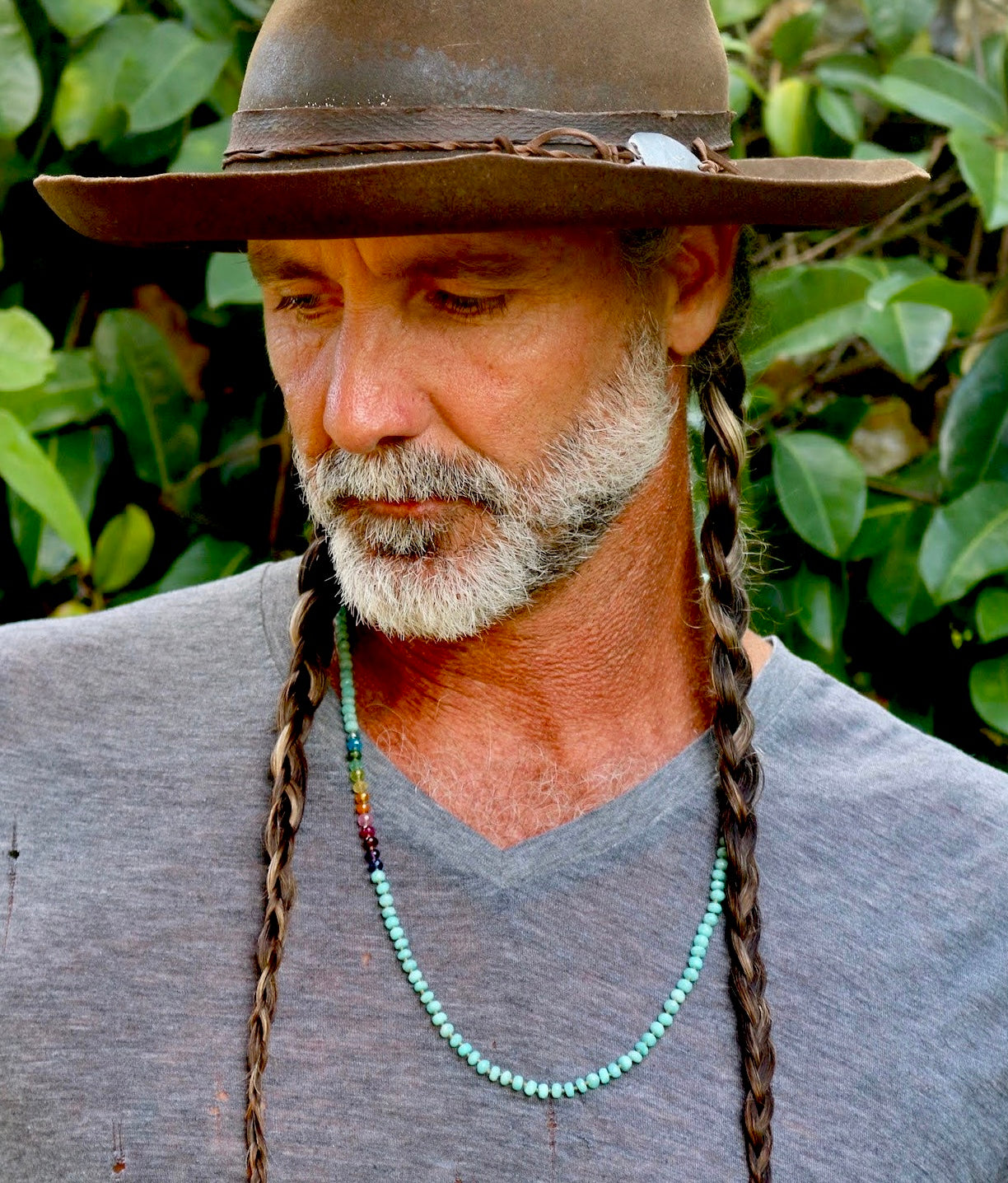 AQUA AMAZONITE
Mined from some of the most extraordinary places on the planet, including the banks of the Amazon River of Peru, this rare green blue feldspar emits dreamy vitality vibrations, soothes the nervous system, and is said to balance masculine and feminine energies while shielding from EMF's. It harmonizes both earth and water elements as well as throat and heart chakras. It is a traditional talisman of good luck. This special aqua variety is less saturated in color than traditional Amazonite.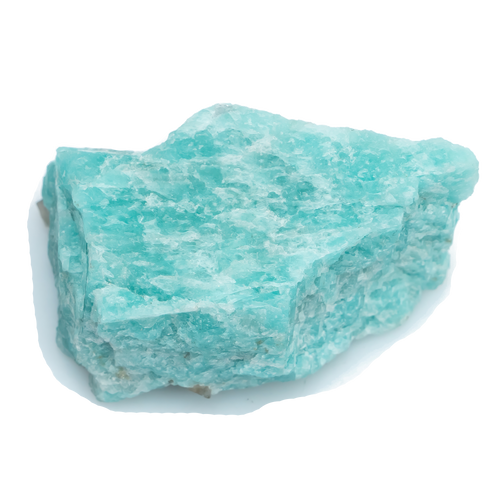 Please read our disclaimer regarding our mineral information
Kane
Our new Kane line embodies a minimalistic form while still celebrating the rainbow magic that has so long inspired my work. Showcasing an individual gemstone, these are perfect pieces for immersing oneself into the magic and medicine of crystal healing.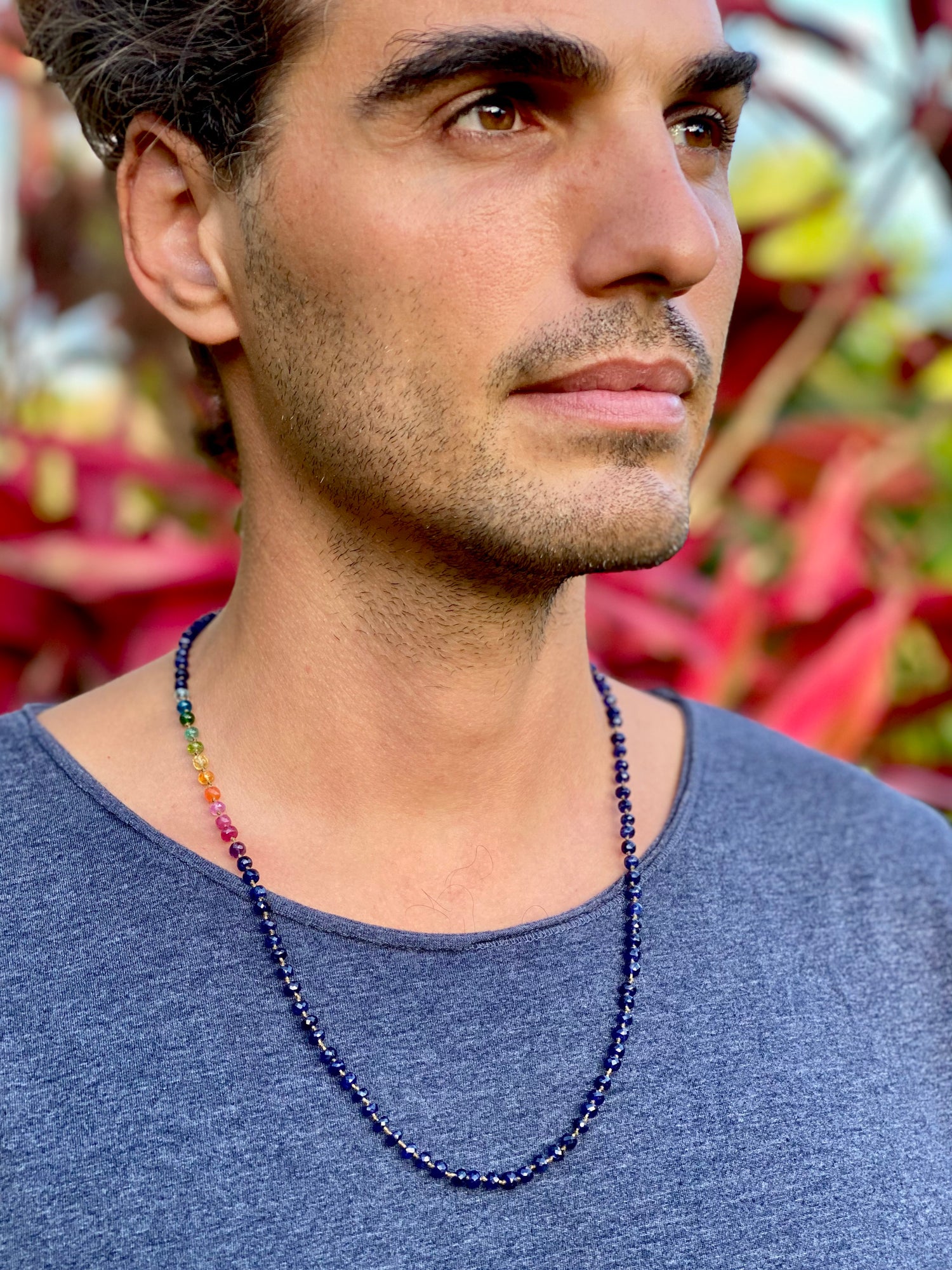 Rainbow sequence includes:
Blue Sapphire
Amethyst
Ruby
Light Ruby
Pink Sapphire
Carnelian
Spessartite Garnet
Heliodor Aquamarine
Peridot
Emerald
Chrome Diopside
Apatite
Blue Zircon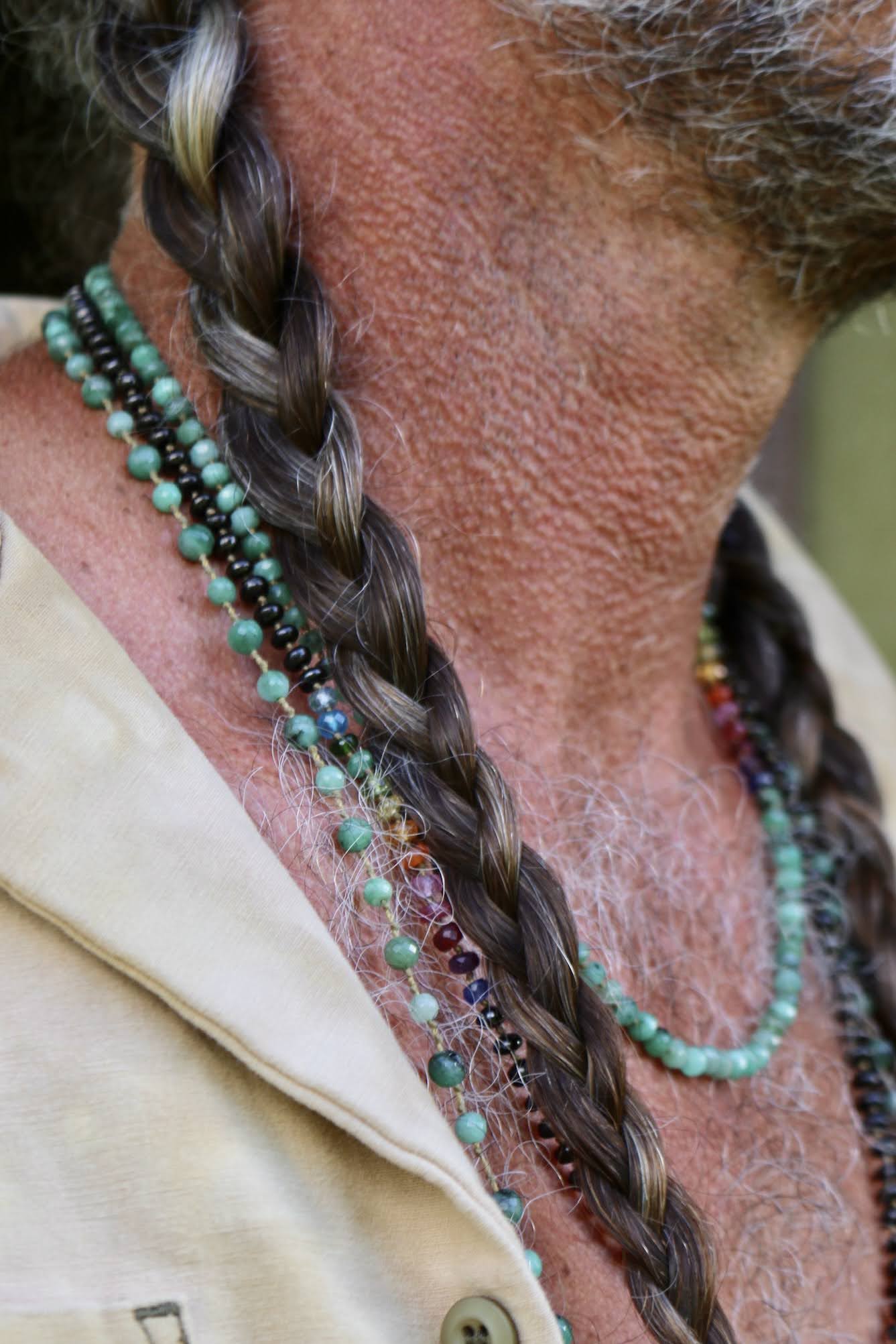 Layering:
You can layer Kane with malas, rainbow leis or any of our other collections