Regular price
$500.00 USD
Regular price
Sale price
$500.00 USD
Unit price
per
Sale
Sold out
Rainbow sequence: Apatite, Amethyst, Ruby, Carnelian, Yellow Sapphire, and Emerald.
Share
Text block
View full details
AMETHYST
This serene spiritually oriented quartz is renowned for bridging the material and mystical dimensions, lending a grounding presence while nourishing the third eye and crown chakras. It is said to support meditation, be of benefit to the immune system, and aid in decision making and contemplative living. Our amethyst hails from Brazil and Zambia.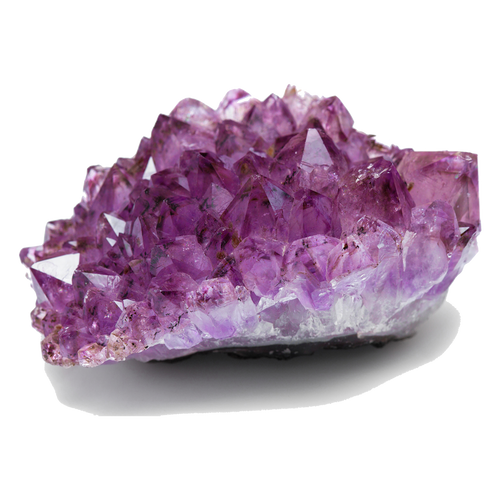 Please read our disclaimer regarding our mineral information
Bracelets
The hands are an extension of the heart, and as such, the wrists are a link between our passions and their expressions. As one of the most delicate joints in the body, they are responsible for movement, flexibility, dexterity, ease and skill. Celebrate, nourish, and embolden their expressions adorned in prismatic minerals that so eloquently highlight the finesse of love in action. Like all of Amalia's pieces, our rainbow bracelets feature detailed knotting, precious gemstones, and a dash of uplifting rainbow magic. They also accent our other collections beautifully.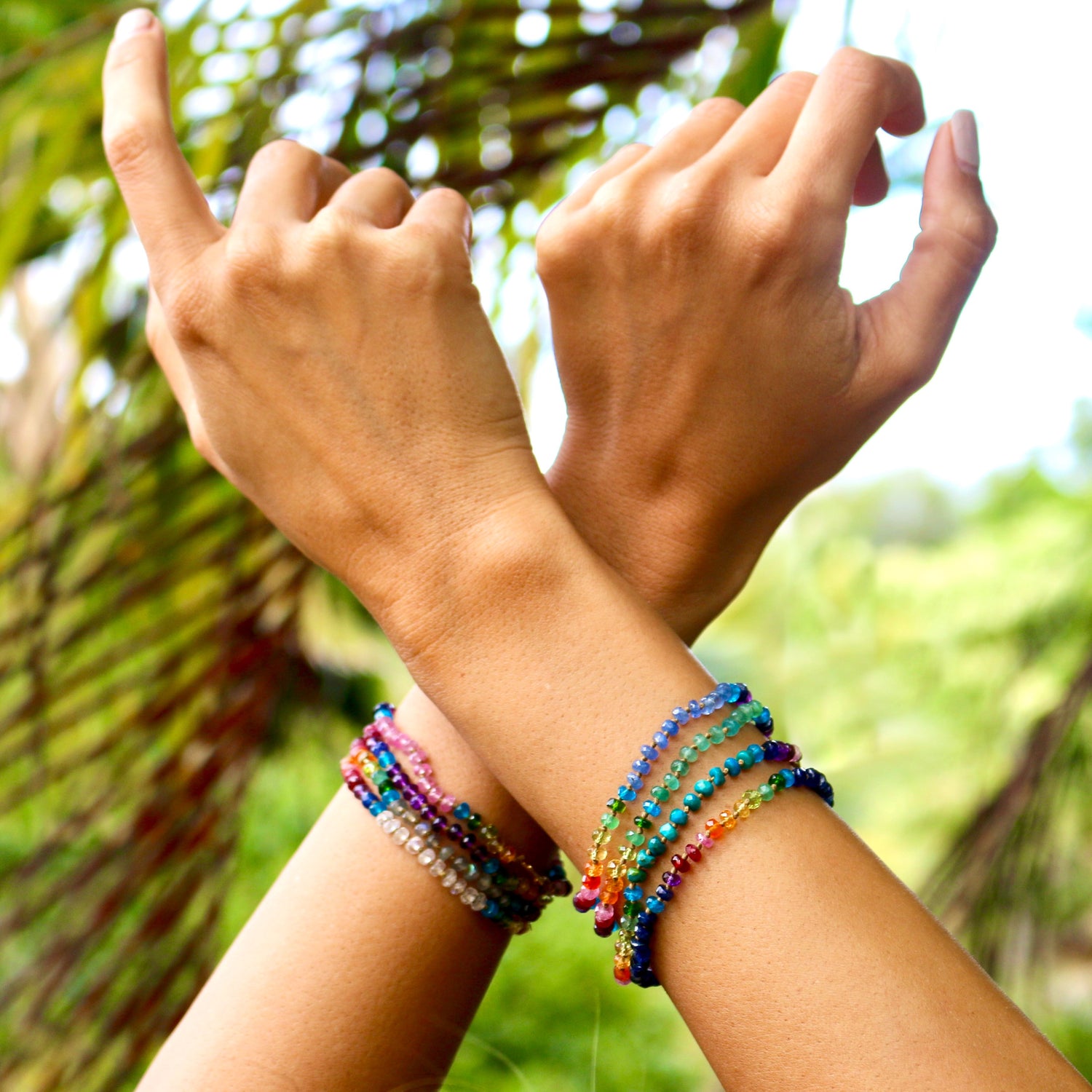 The Rainbow sequence is:
Apatite
Blue Sapphire
Amethyst
Ruby
Light Ruby
Pink Sapphire
Carnelian
Spessartite Garnet
Heliodor Aquamarine
Emerald
Chrome Diopside.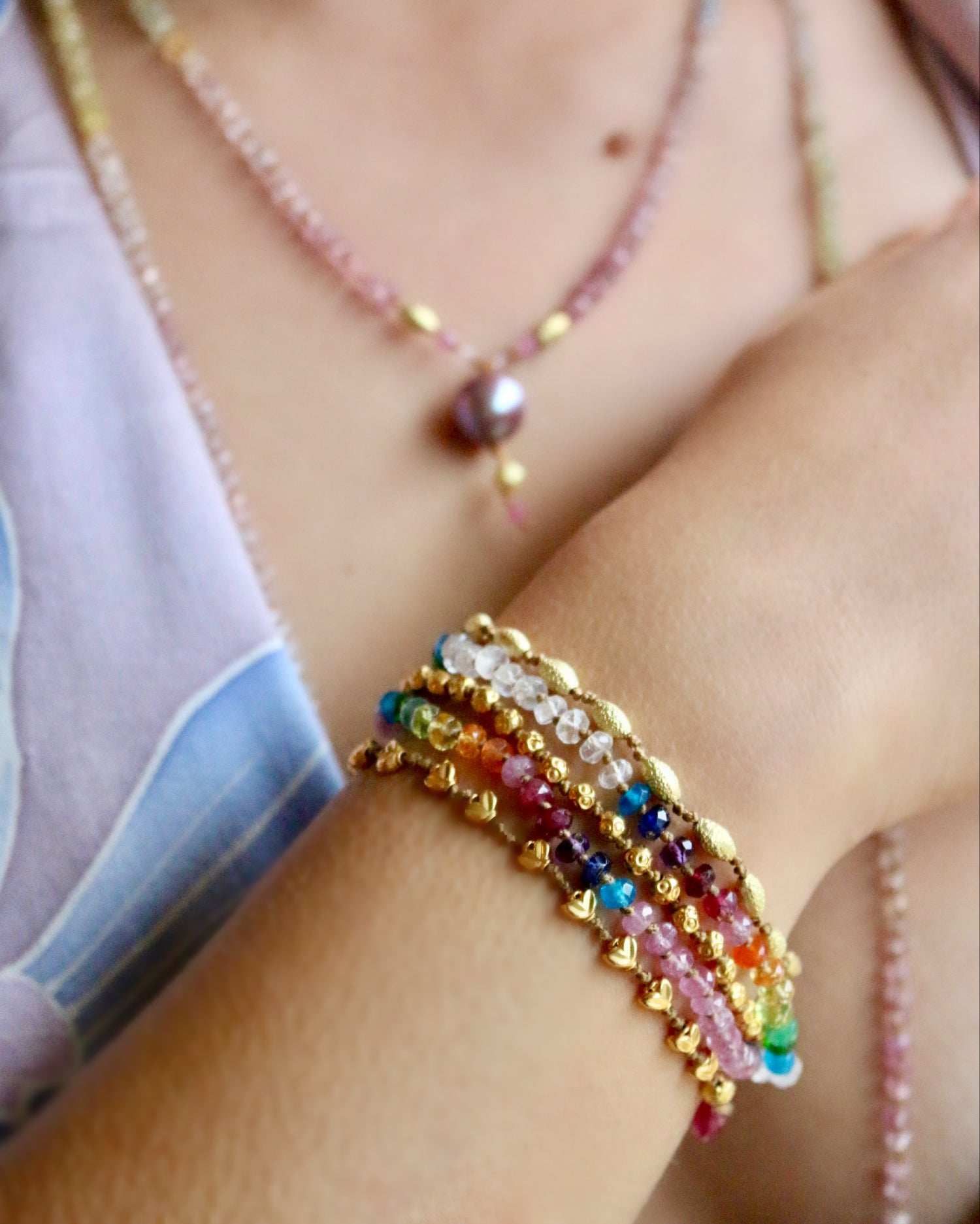 Layering:
Our bracelets make a sweet accent to any and all of our collections, and can be enlivened stacked bracelet to bracelet.