Regular price
$700.00 USD
Regular price
Sale price
$700.00 USD
Unit price
per
Sale
Sold out
Stunning iridescent Labradorite drops. 
Approximately 39-42" long. Invisible bead and hoop clasp.
Can be worn singled, doubled or sometimes wrapped around the wrist.
| awaken wisdom | energize | courage | imagination |
You may not receive the exact necklace as in the photos. Please expect slight natural color and shape variations.
Share
View full details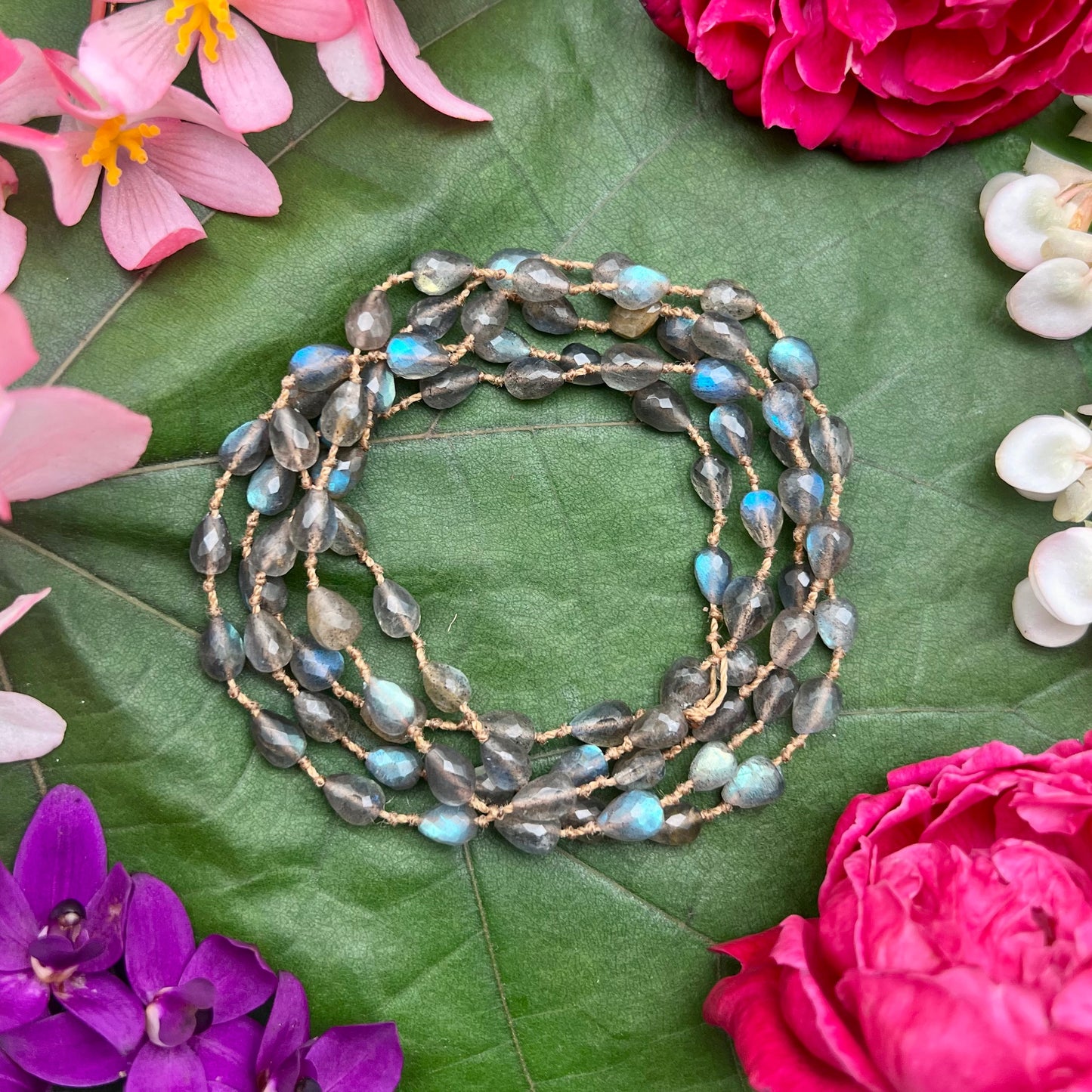 LABRADORITE
Considered the stone of transformation, wisdom, and intuition this mystical gem may stimulate psychic gifts and serve as a shield for the aura. It is helpful for those who overwork, assisting in the regeneration of energy. Named for Labrador, a Canadian province on the isle of Paul where it was originally found, our labradorite now comes from Madagascar.
Please read our disclaimer regarding our mineral information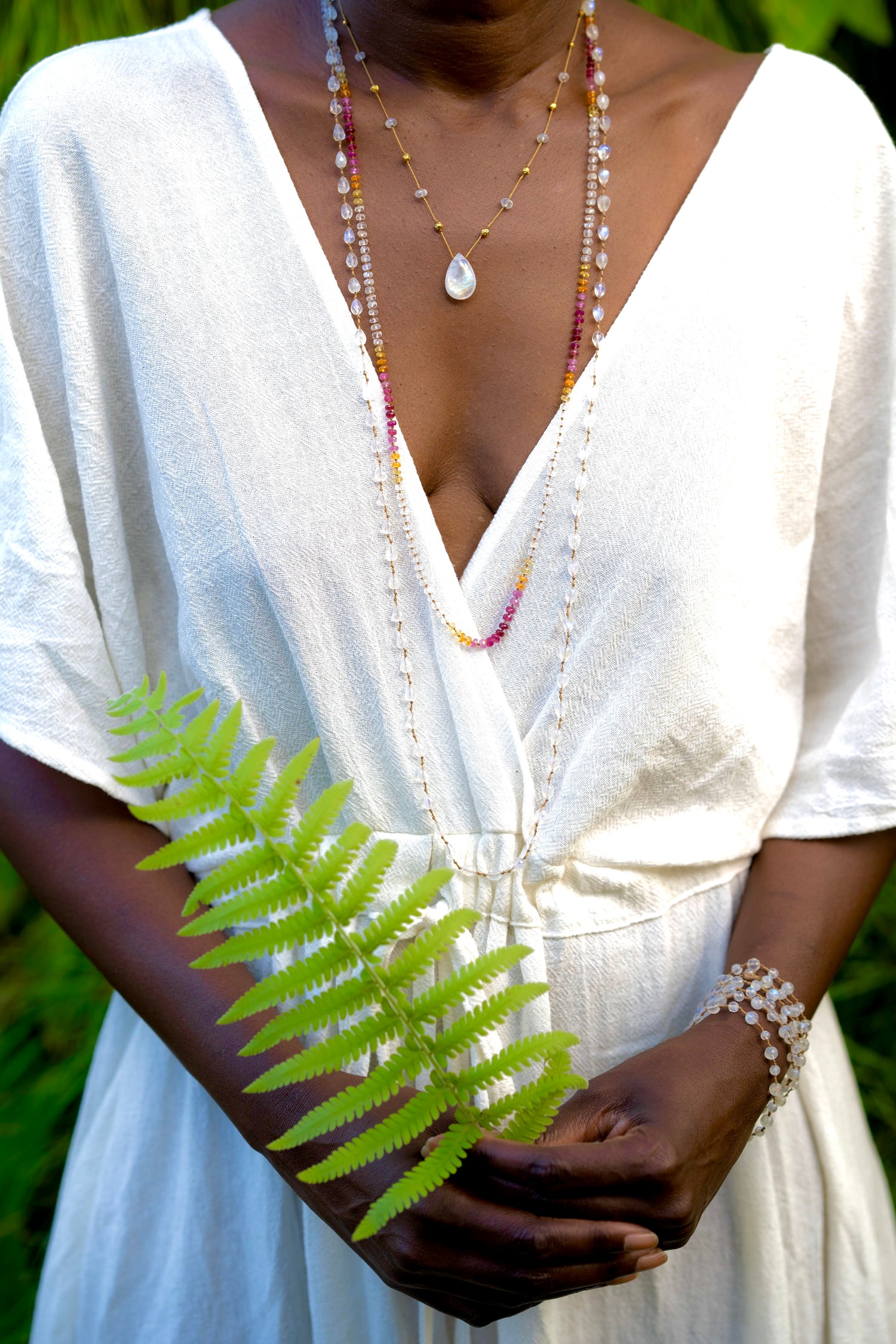 Leis are a quintessential Hawaiian tradition formed in the stringing of aromatic flower blossoms and local foliage bestowing the spirit of aloha upon the recipient.While these gemstone garlands are visually similar to our mala collection, the number of beads vary as benefits the particular gemstone design and are meant to be worn as a stringed embrace of love, friendship, welcome, appreciation and honor.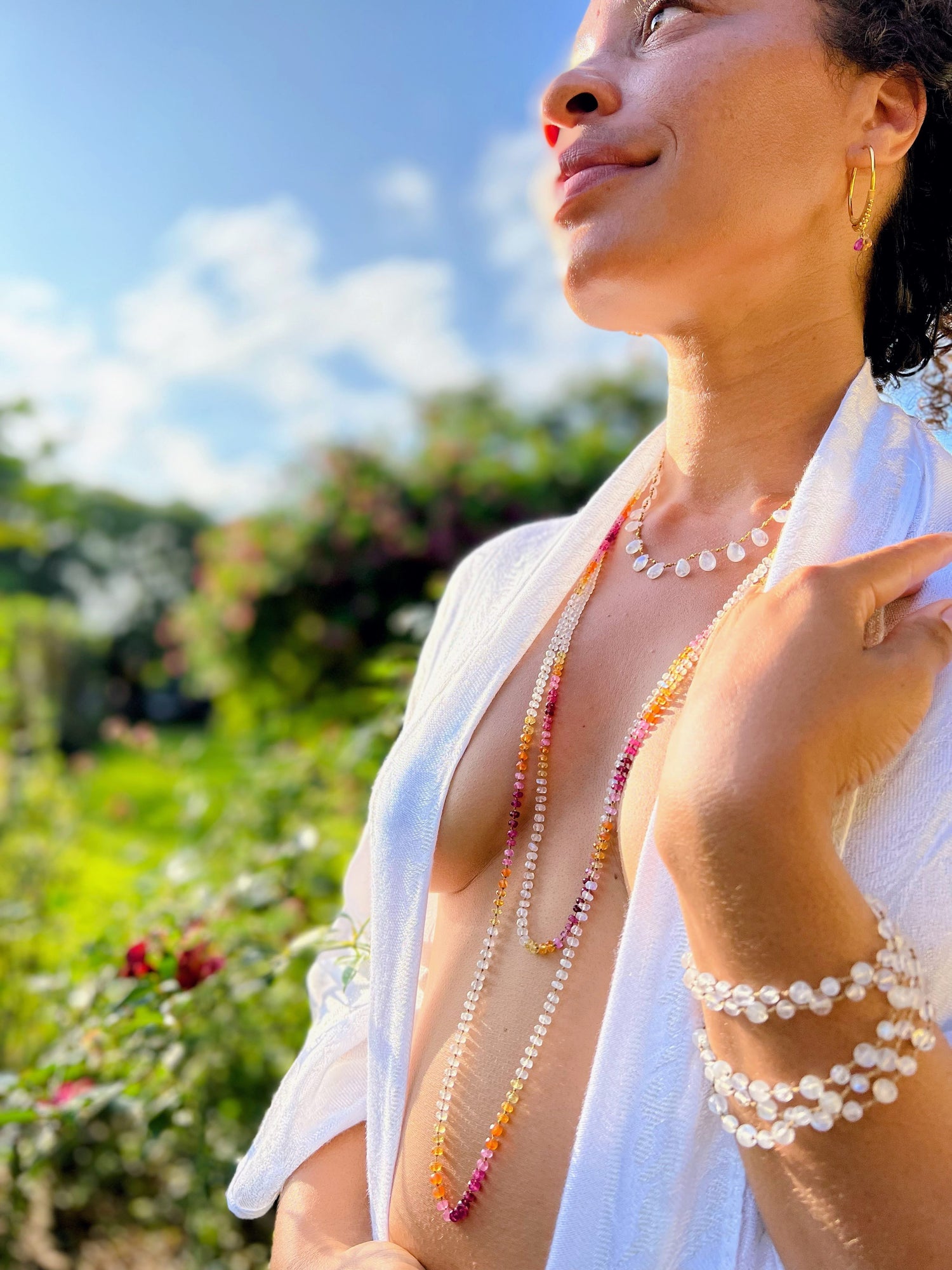 Layering:
You can layer Leis with alohi drops, rainbow leis or any of our other collections