Regular price
$600.00 USD
Regular price
Sale price
$600.00 USD
Unit price
per
Sale
Sold out
Sweet translucent Pink Sapphires. 
Rainbow sequence: Apatite, Amethyst, Ruby, Carnelian, Yellow Sapphire, and Emerald.
Handmade solid 18K gold clasp.
| sincerity | commitment | romance | determination | 
Share
Text block
View full details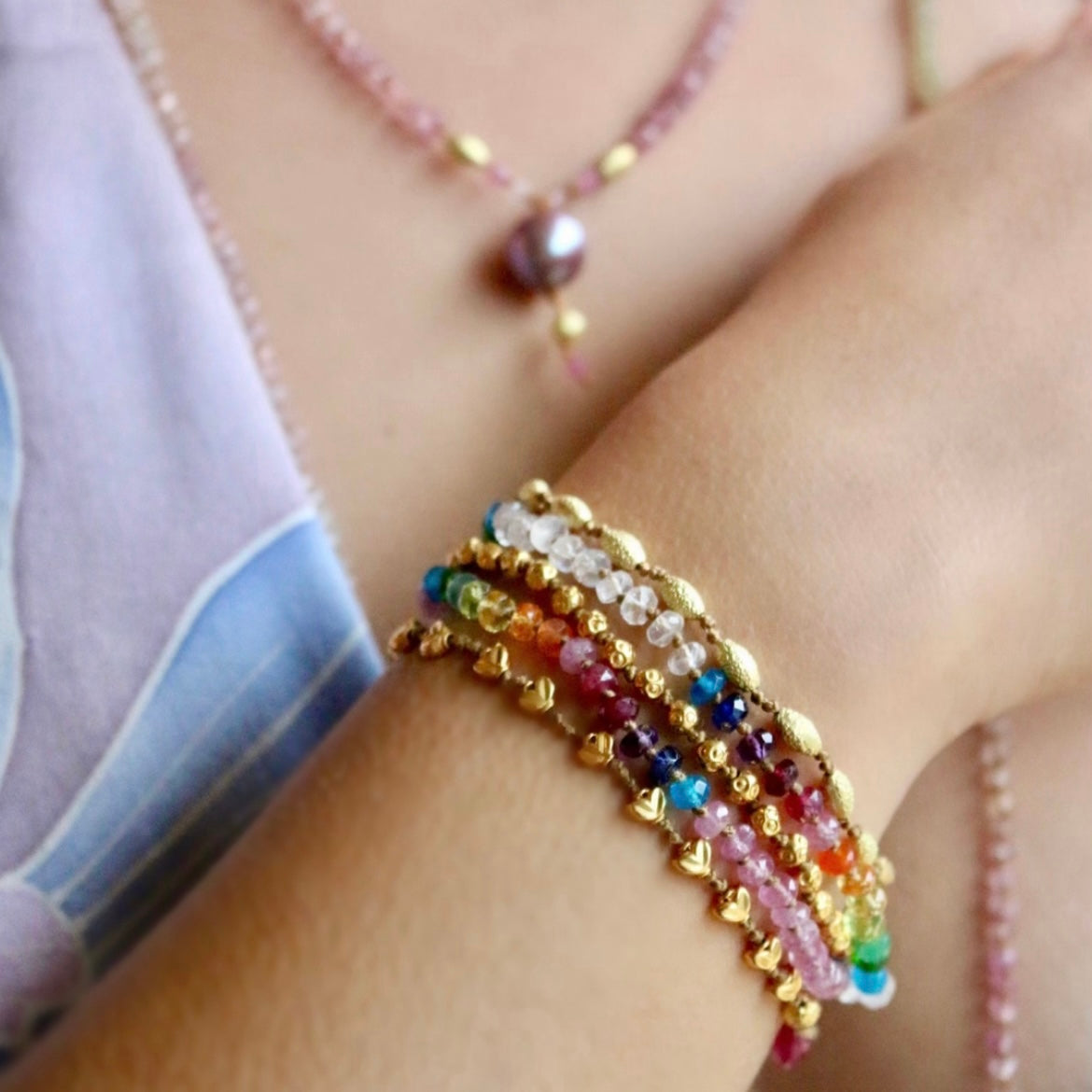 PINK SAPPHIRE
Fostering faith in love, pink sapphire encourages the wearer to release past hurts and open to the wisdom of the heart. Akin to Ruby, pink sapphire derives its color as a result of chromium in the corundum. All sapphires are considered precious stones and are a powerful amulet for those on a spiritual path seeking to connect with the energy of purpose and prayer. Stones of calm authority and decisive action rooted in truth, wisdom, and integrity, sapphires uplift and protect the noble-hearted.
Please read our disclaimer regarding our mineral information
Bracelets
The hands are an extension of the heart, and as such, the wrists are a link between our passions and their expressions. As one of the most delicate joints in the body, they are responsible for movement, flexibility, dexterity, ease and skill. Celebrate, nourish, and embolden their expressions adorned in prismatic minerals that so eloquently highlight the finesse of love in action. Like all of Amalia's pieces, our rainbow bracelets feature detailed knotting, precious gemstones, and a dash of uplifting rainbow magic. They also accent our other collections beautifully.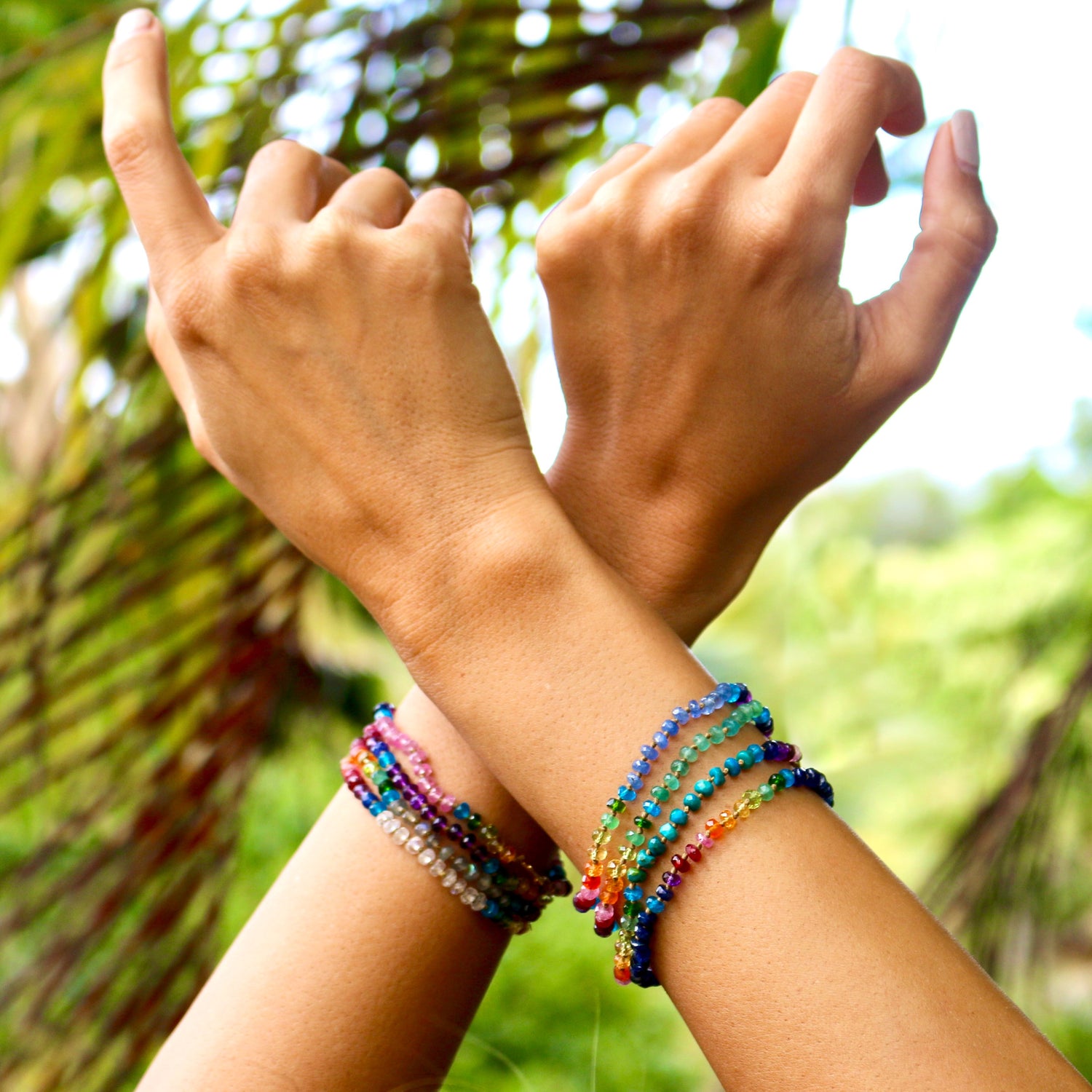 The Rainbow sequence is:
Apatite
Blue Sapphire
Amethyst
Ruby
Light Ruby
Pink Sapphire
Carnelian
Spessartite Garnet
Heliodor Aquamarine
Emerald
Chrome Diopside.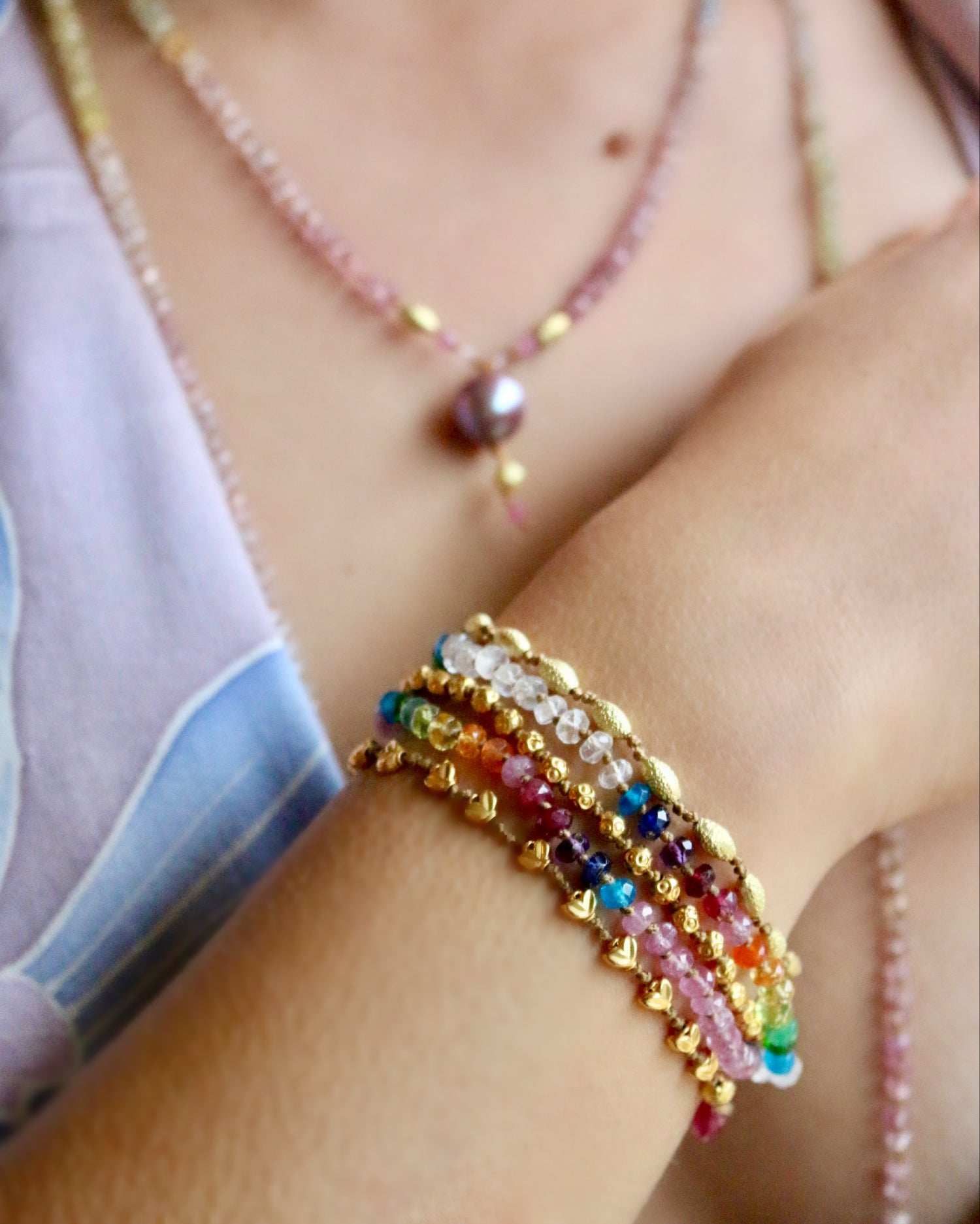 Layering:
Our bracelets make a sweet accent to any and all of our collections, and can be enlivened stacked bracelet to bracelet.