Regular price
$2,500.00 USD
Regular price
Sale price
$2,500.00 USD
Unit price
per
Sale
Sold out
Gorgeous deep red Rubies. Invisible bead and hoop clasp. Approximately 39-42" long. Can be worn singled, doubled or sometimes wrapped around the wrist.
| nobility | amplification of Qi | grounding | passion | blossoming |
You may not receive the exact necklace as in the photos. Please expect slight natural color and shape variations.
Share
View full details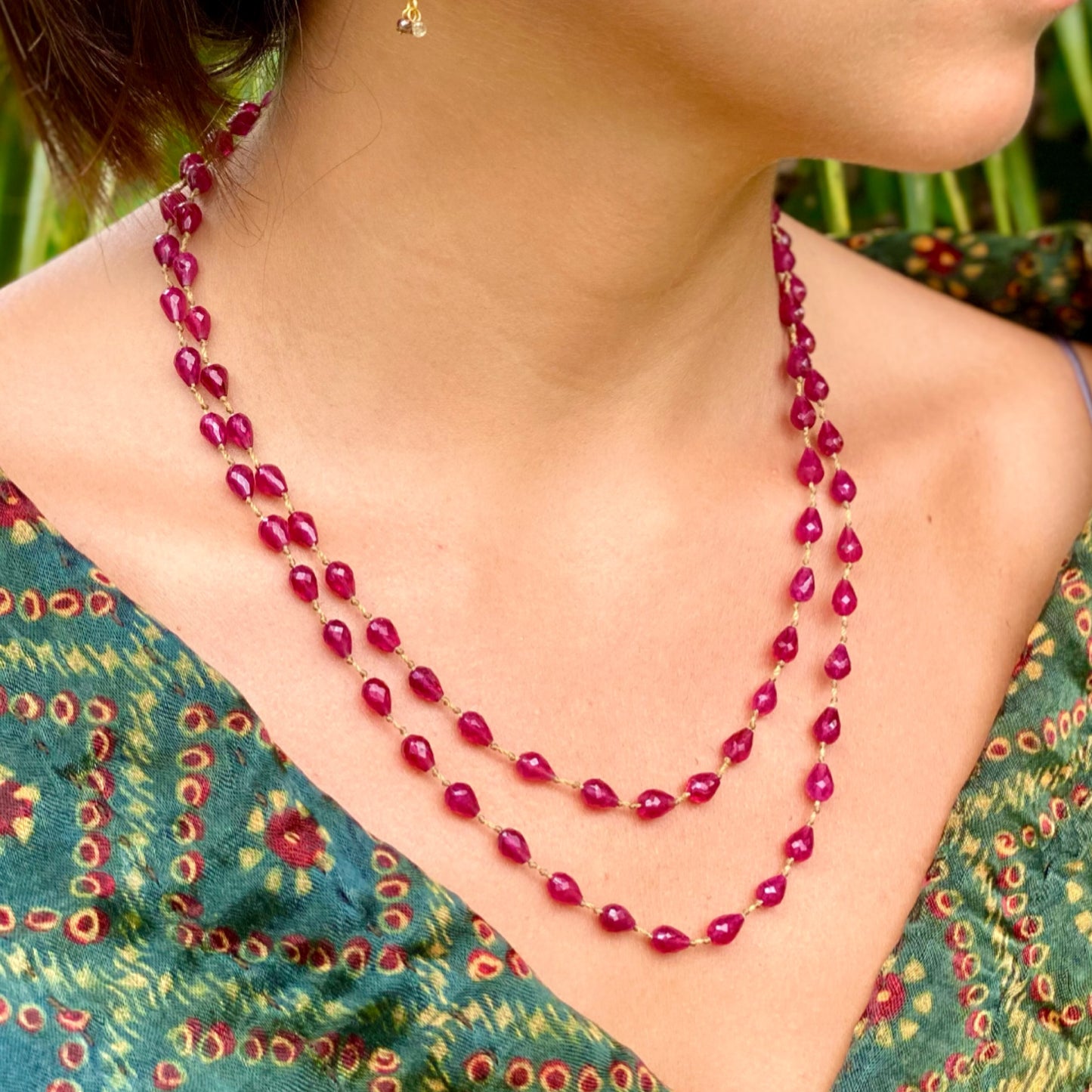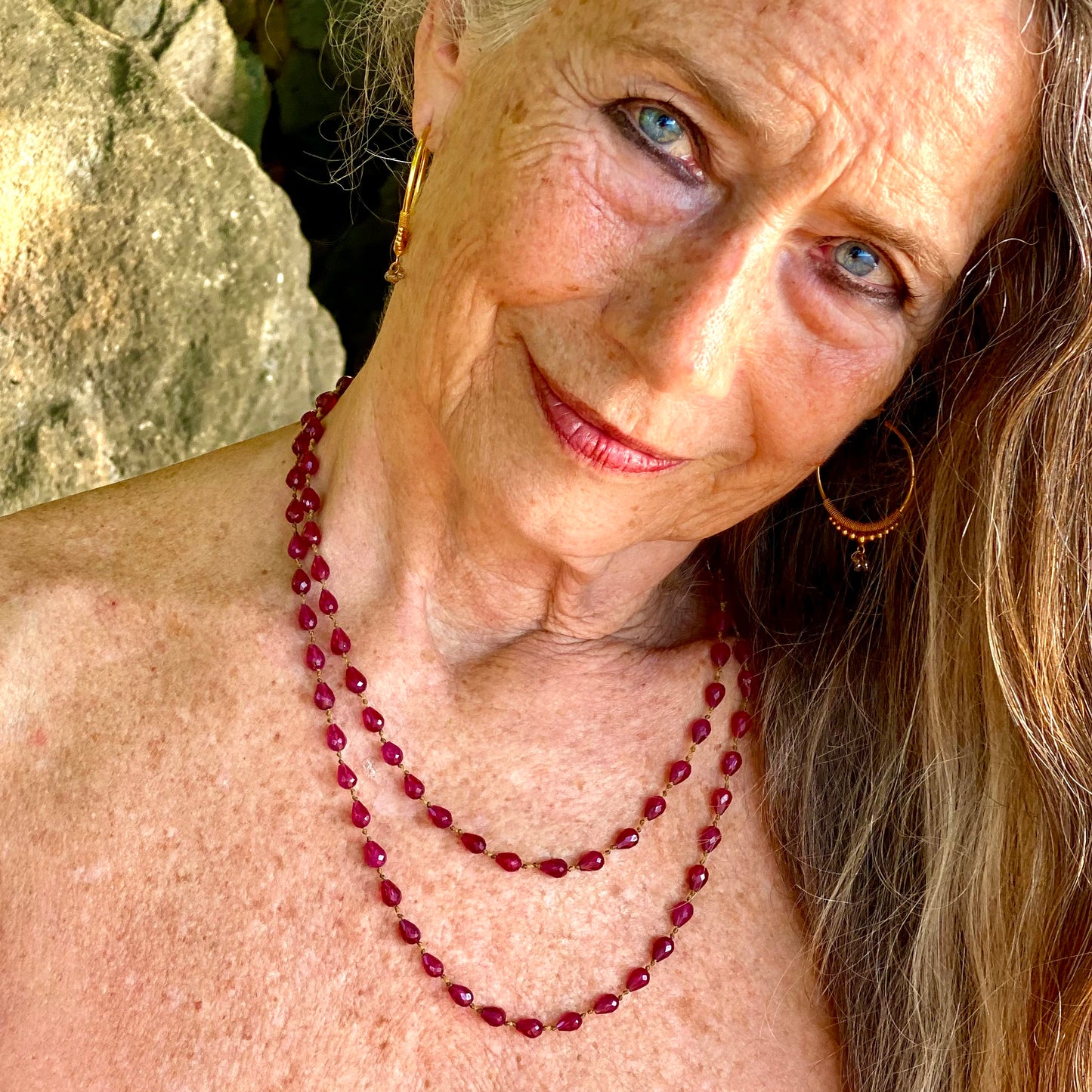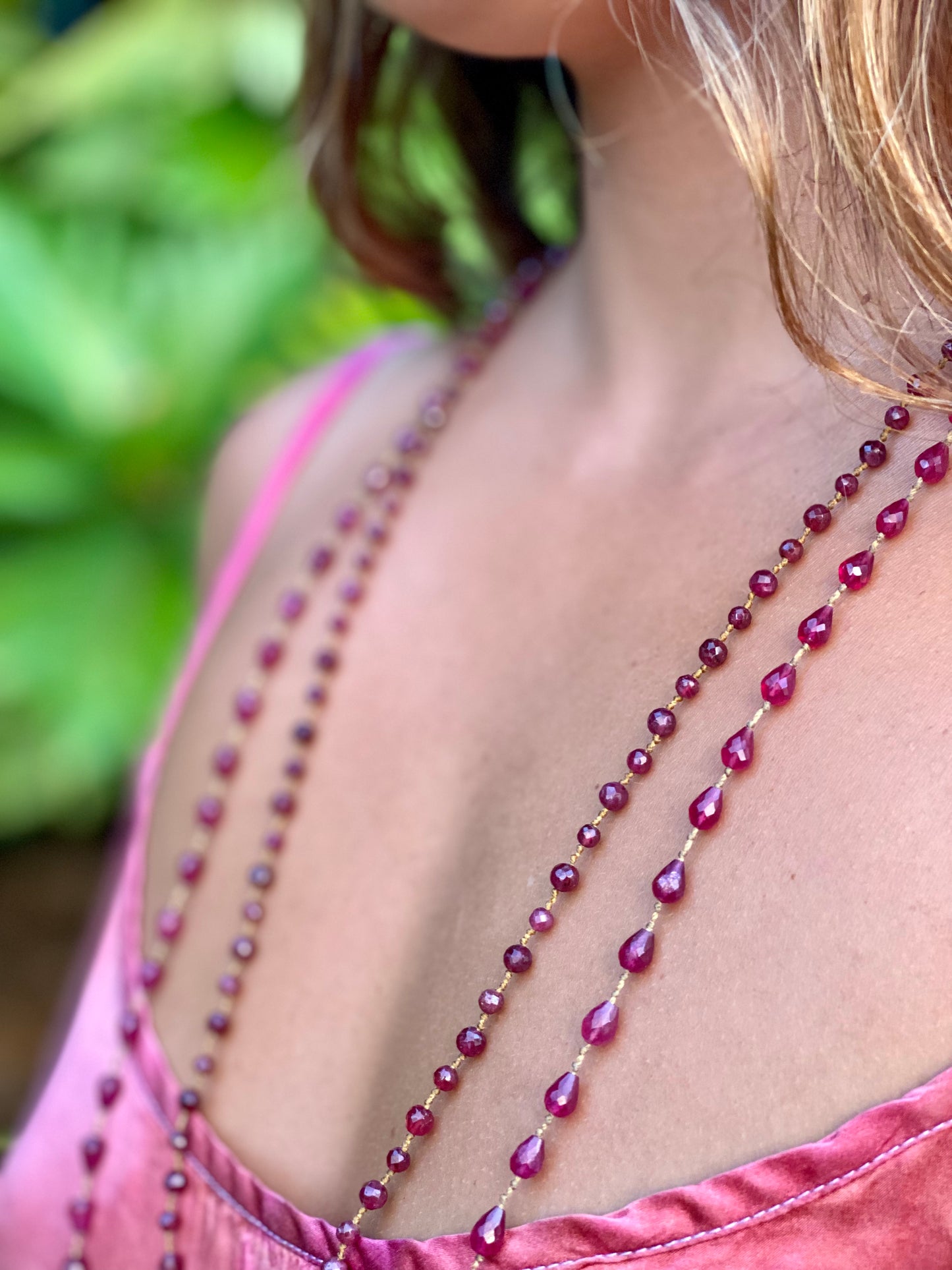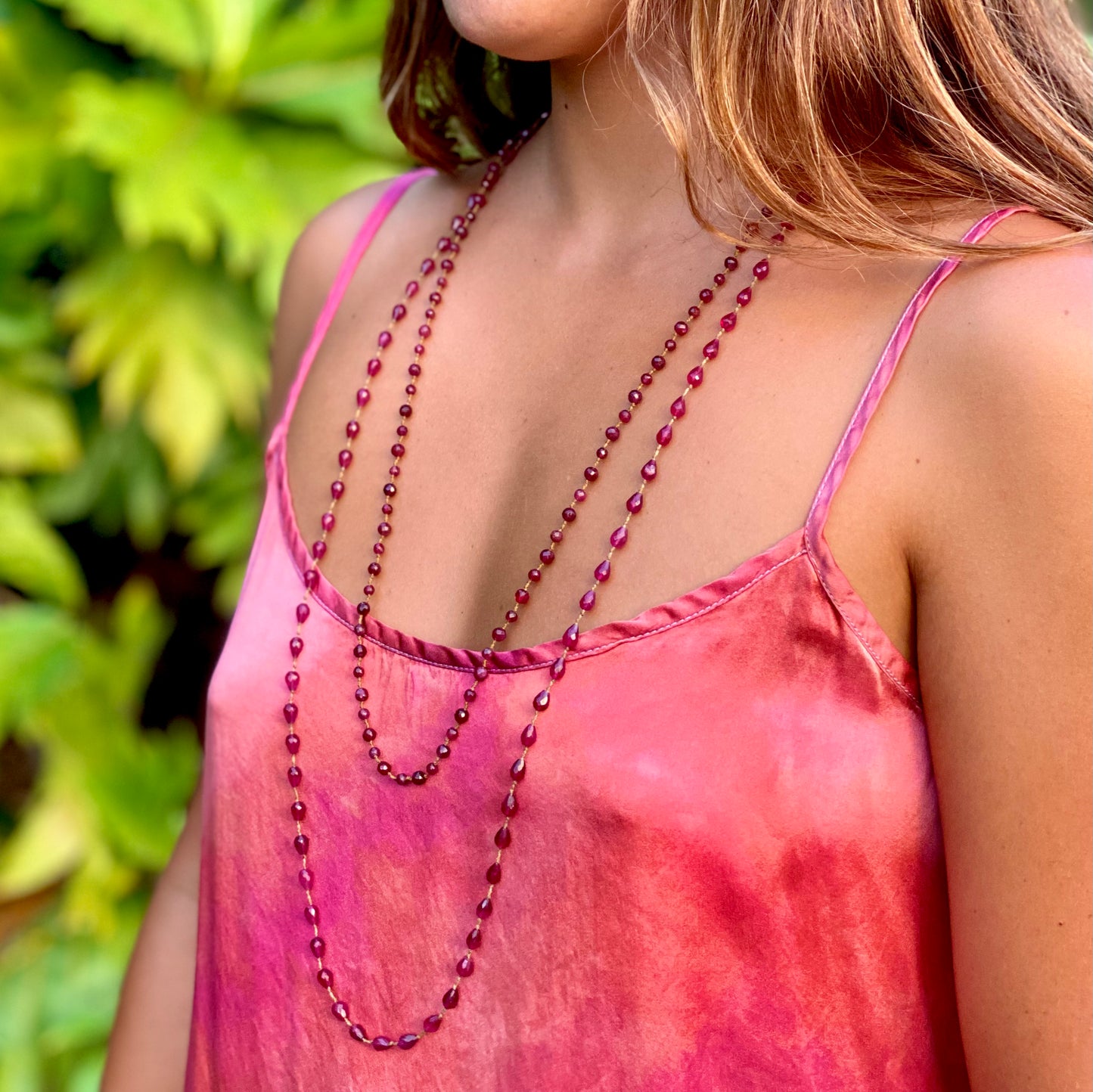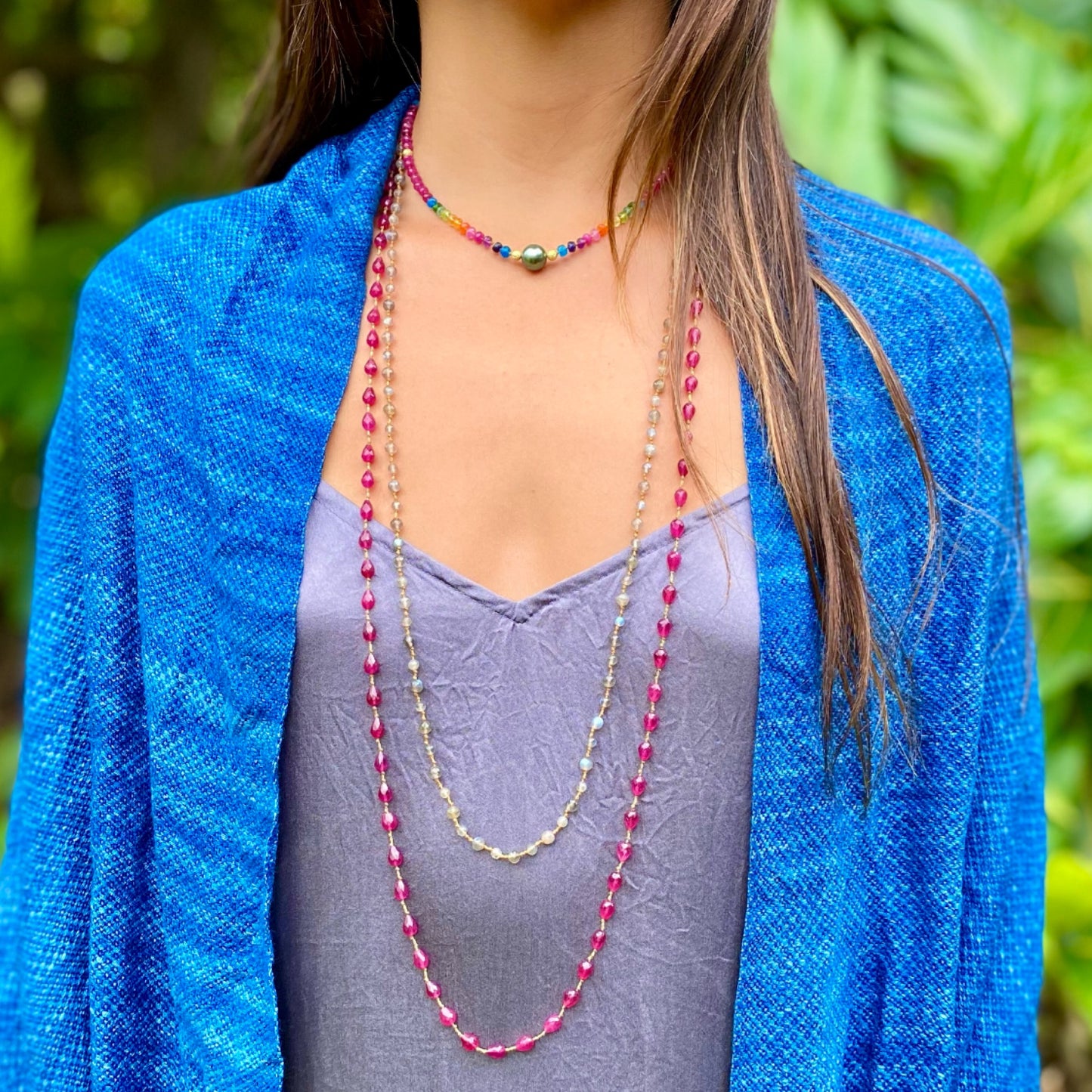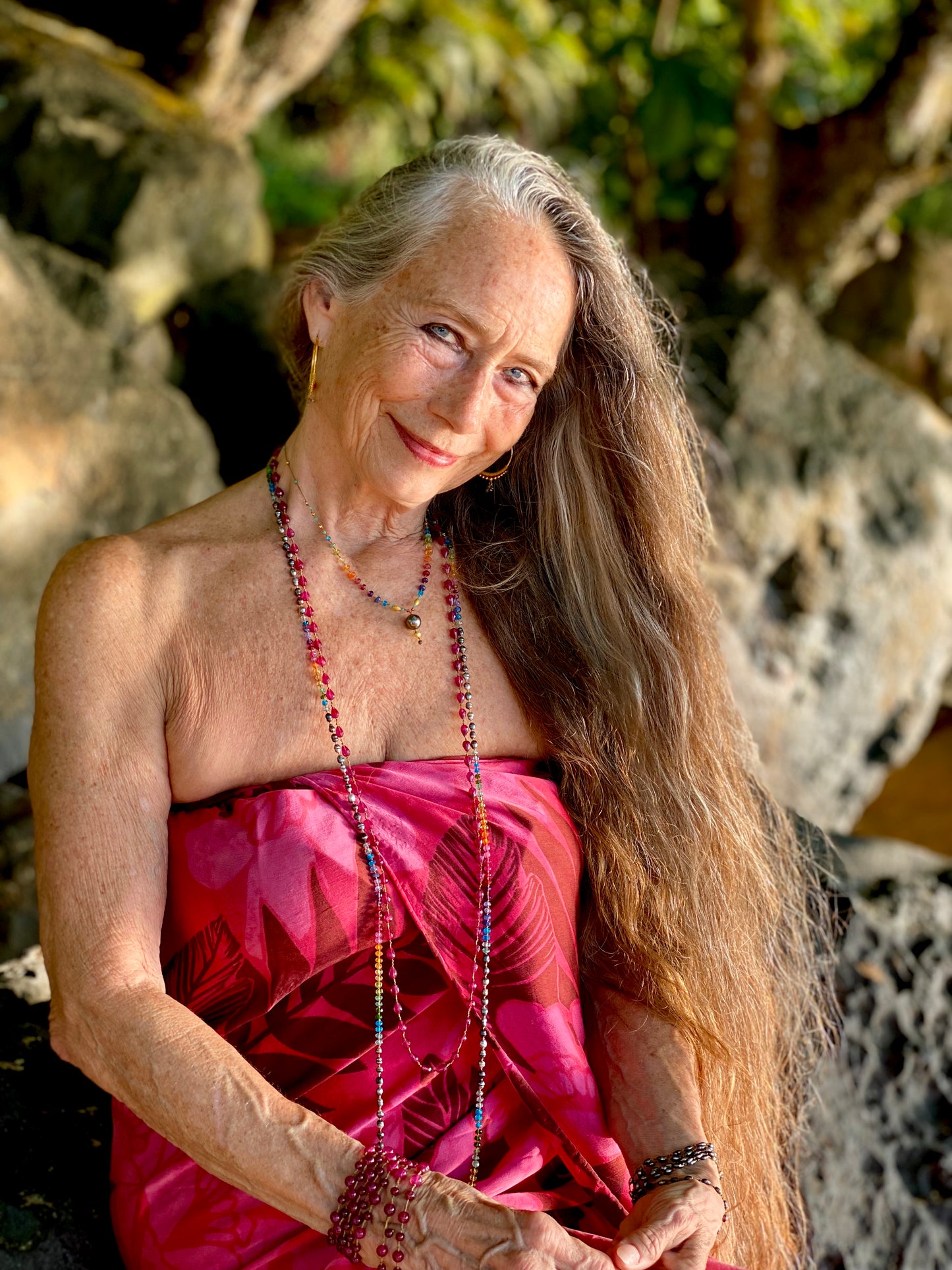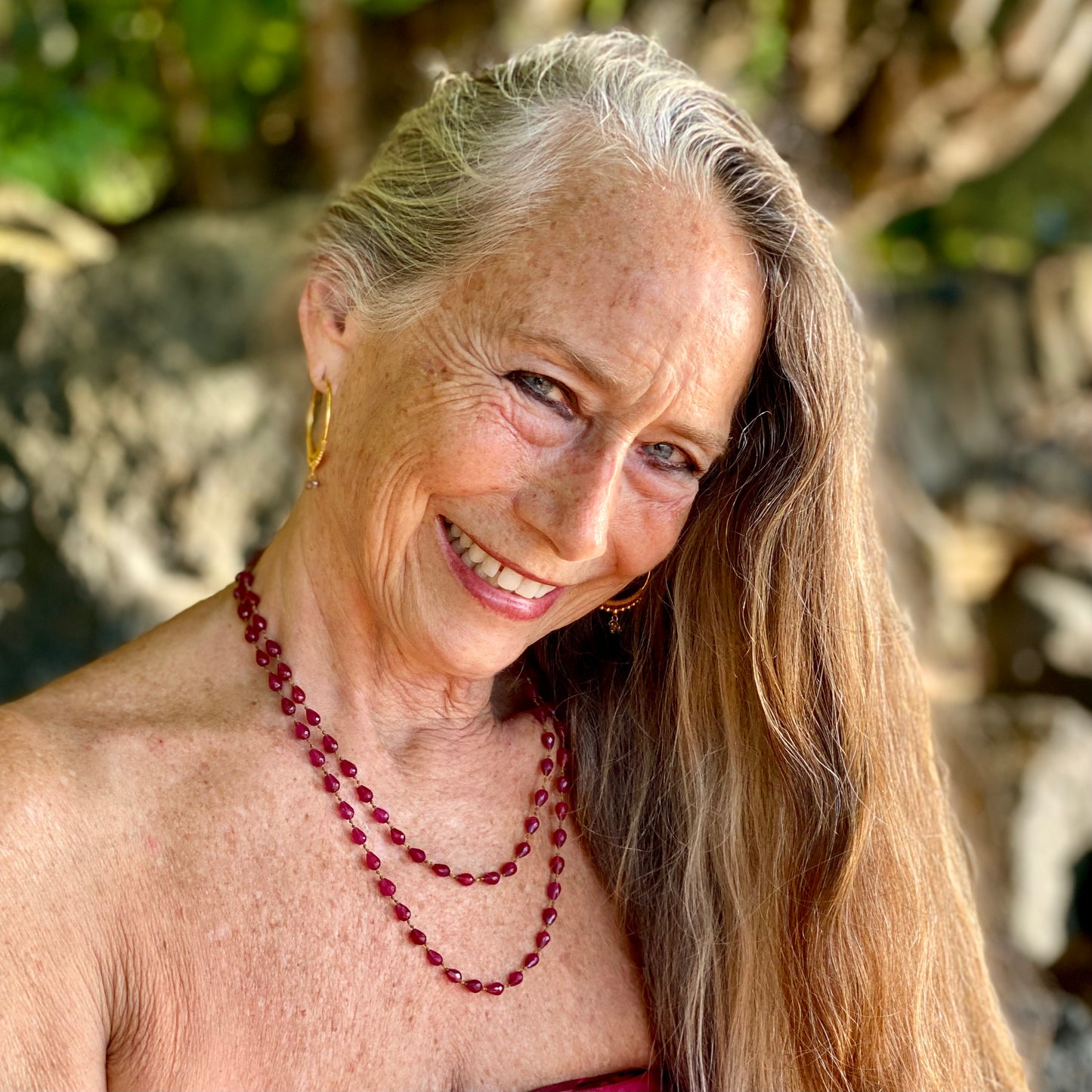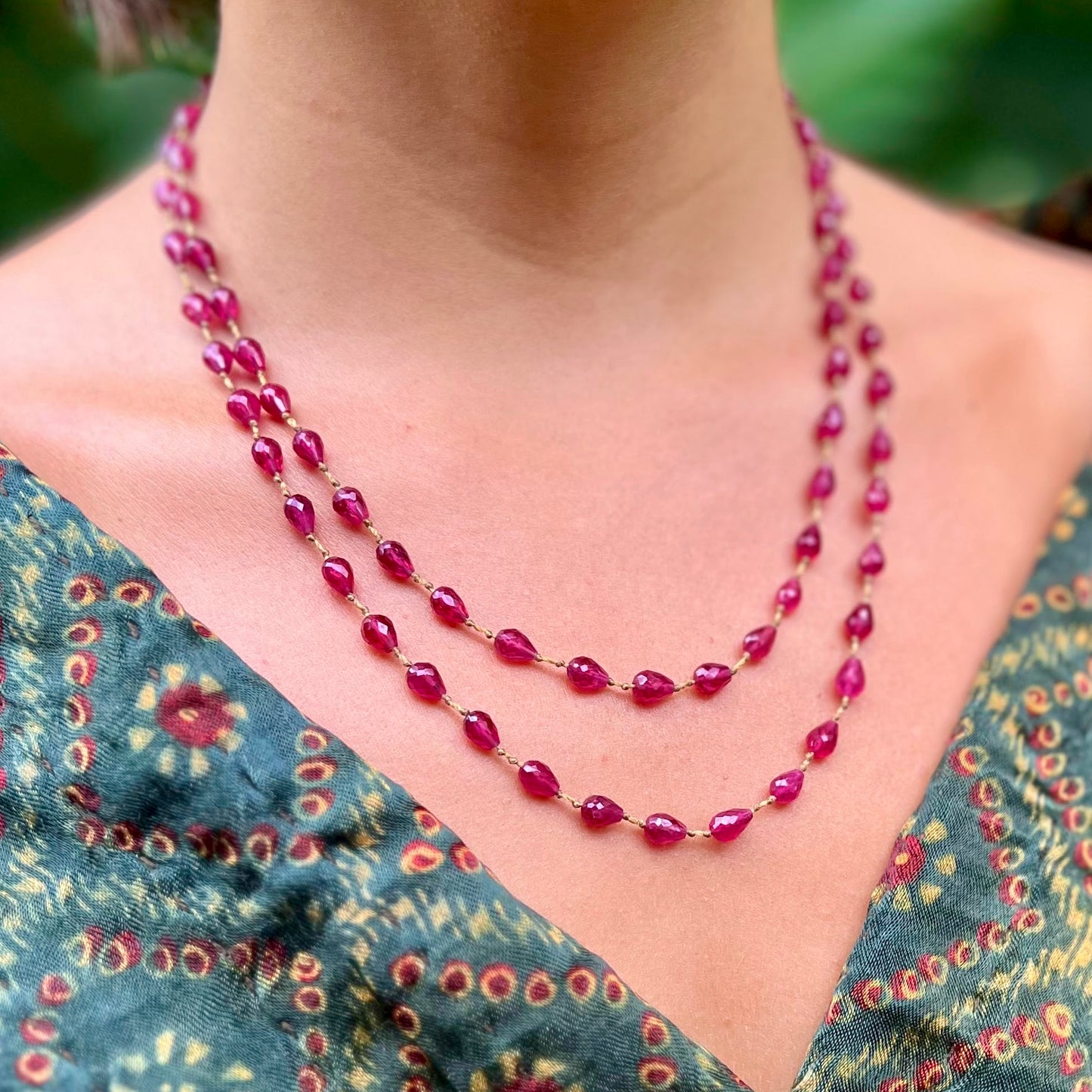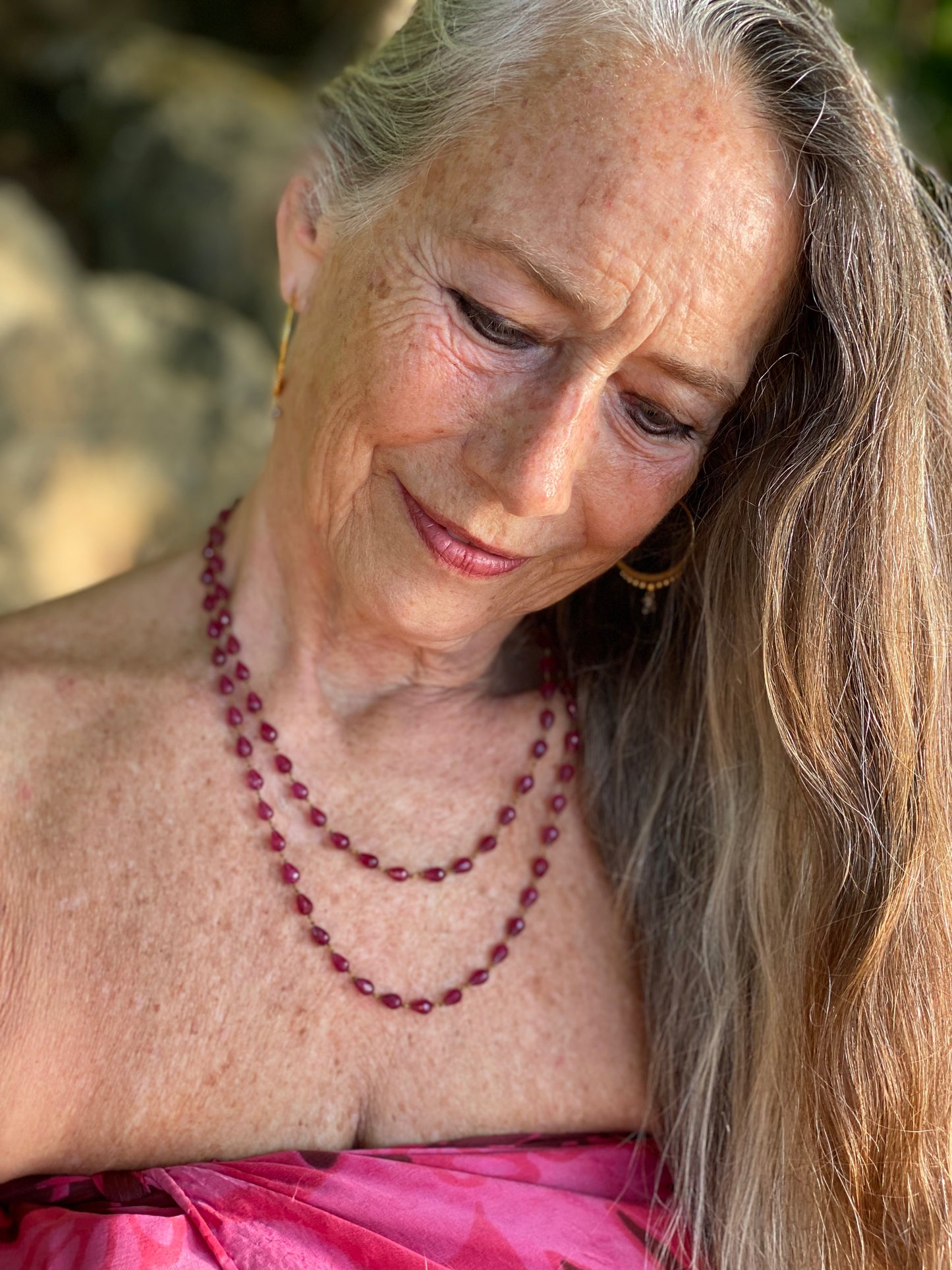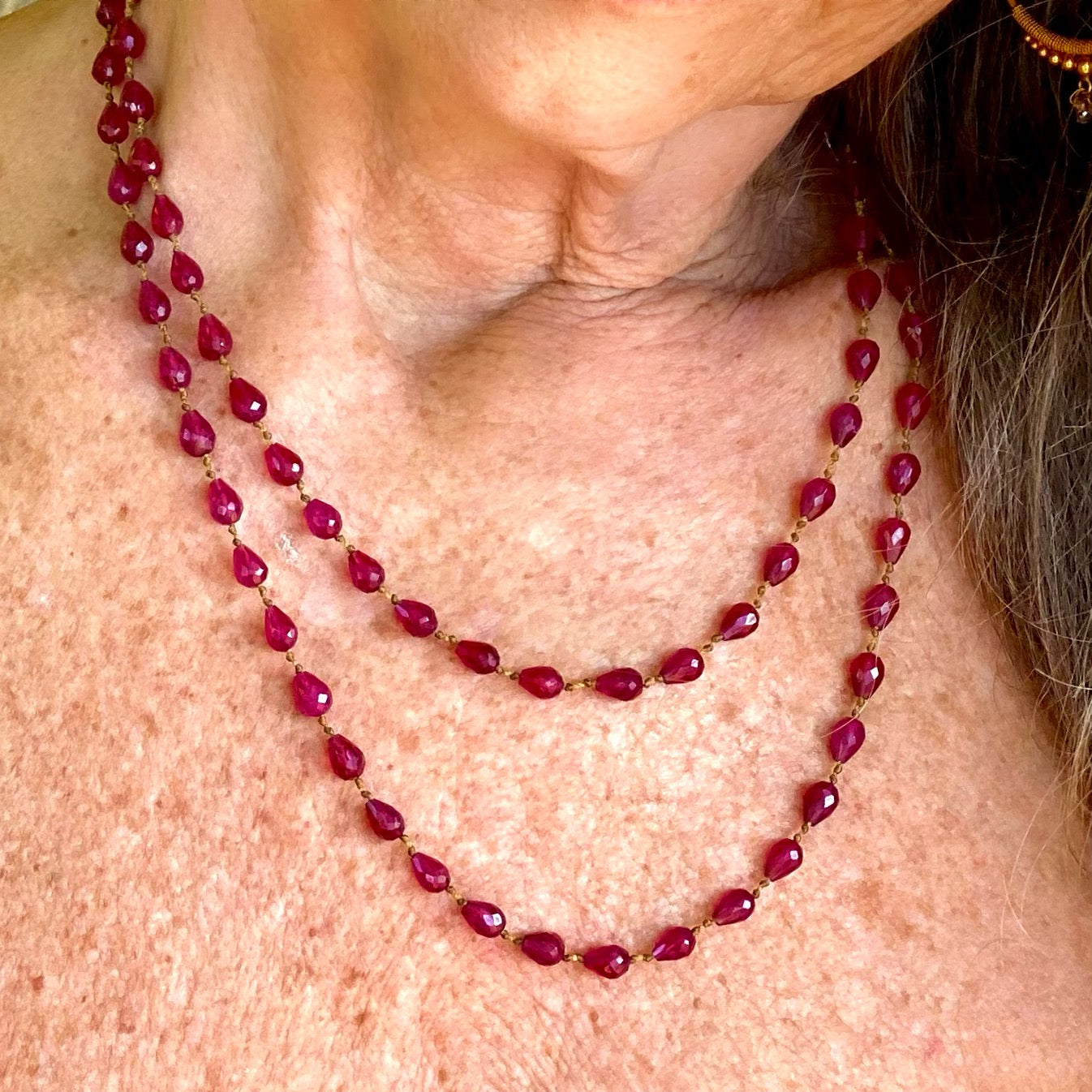 RUBY
One of the four precious stones, radiant ruby rules the root and heart with warmth and nobility. A traditional talisman of protection, passion, and fortune, ruby bolsters chi and confidence, supports those of a sensitive nature, and is a stone of leadership. Touted for its aphrodisiac qualities, ruby may also aid the physical heart and muscles and bring grounded vitality to the recipient. Our ruby hails from Mozambique.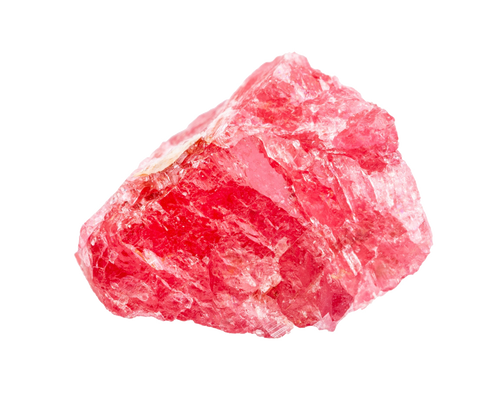 Please read our disclaimer regarding our mineral information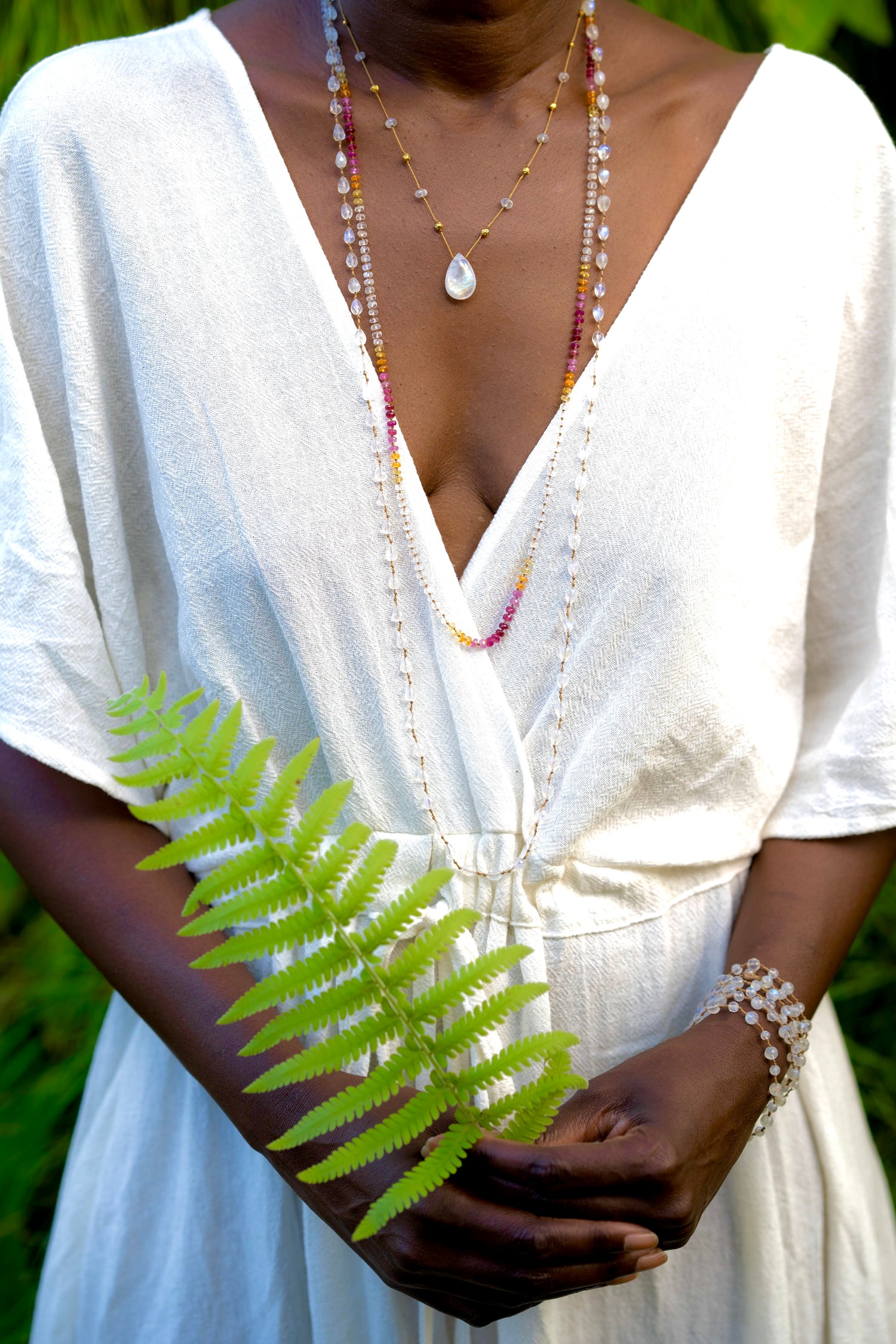 Leis are a quintessential Hawaiian tradition formed in the stringing of aromatic flower blossoms and local foliage bestowing the spirit of aloha upon the recipient.While these gemstone garlands are visually similar to our mala collection, the number of beads vary as benefits the particular gemstone design and are meant to be worn as a stringed embrace of love, friendship, welcome, appreciation and honor.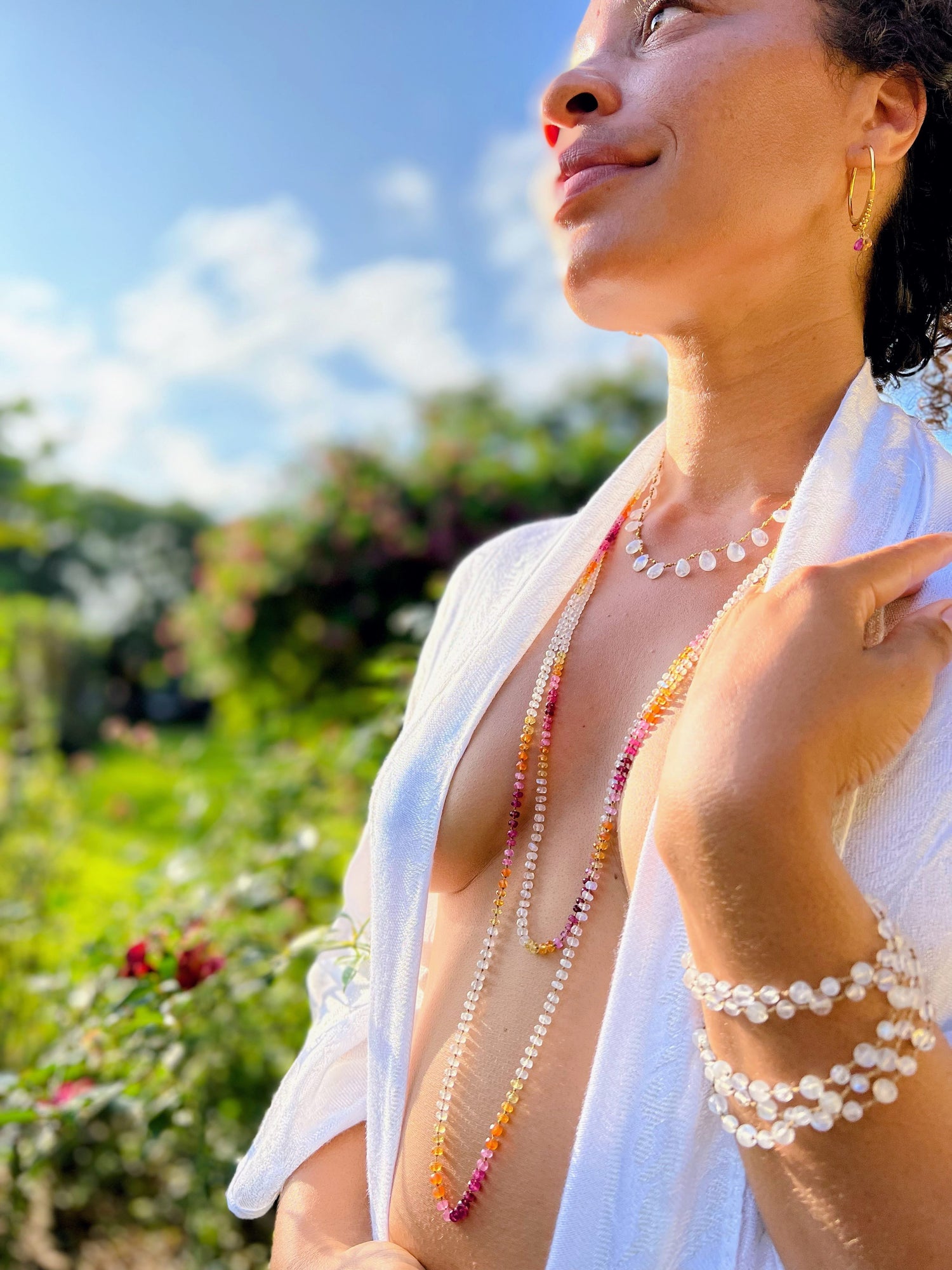 Layering:
You can layer Leis with alohi drops, rainbow leis or any of our other collections