Regular price
$1,000.00 USD
Regular price
Sale price
$1,000.00 USD
Unit price
per
Sale
Sold out
Illuminating Rutilated Quartz drops. Reminiscent of crystallized nectar, golden quartz droplets ground light energy through the cellular body assisting with attunement and acceleration.
Approximately 41-44" long. Invisible bead and hoop clasp.
Can be worn singled, doubled or sometimes wrapped around the wrist.
| manifestation | magnification | divine action | 
You may not receive the exact necklace as in the photos. Please expect slight natural color and shape variations.
Share
View full details
GOLDEN RUTILATED QUARTZ
This energizing stone by way of Brazil combines the accelerating properties of rutile with the amplifying properties of clear quartz. Together this powerful duo fuels spiritual creativity, guides decisive action, and brings clarity of thought. It resonates with all seven chakras from the root to the crown and can be used to align, purify, and recharge.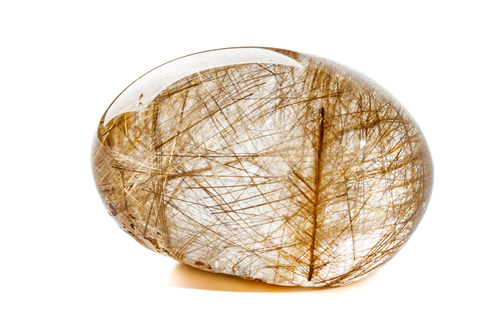 Please read our disclaimer regarding our mineral information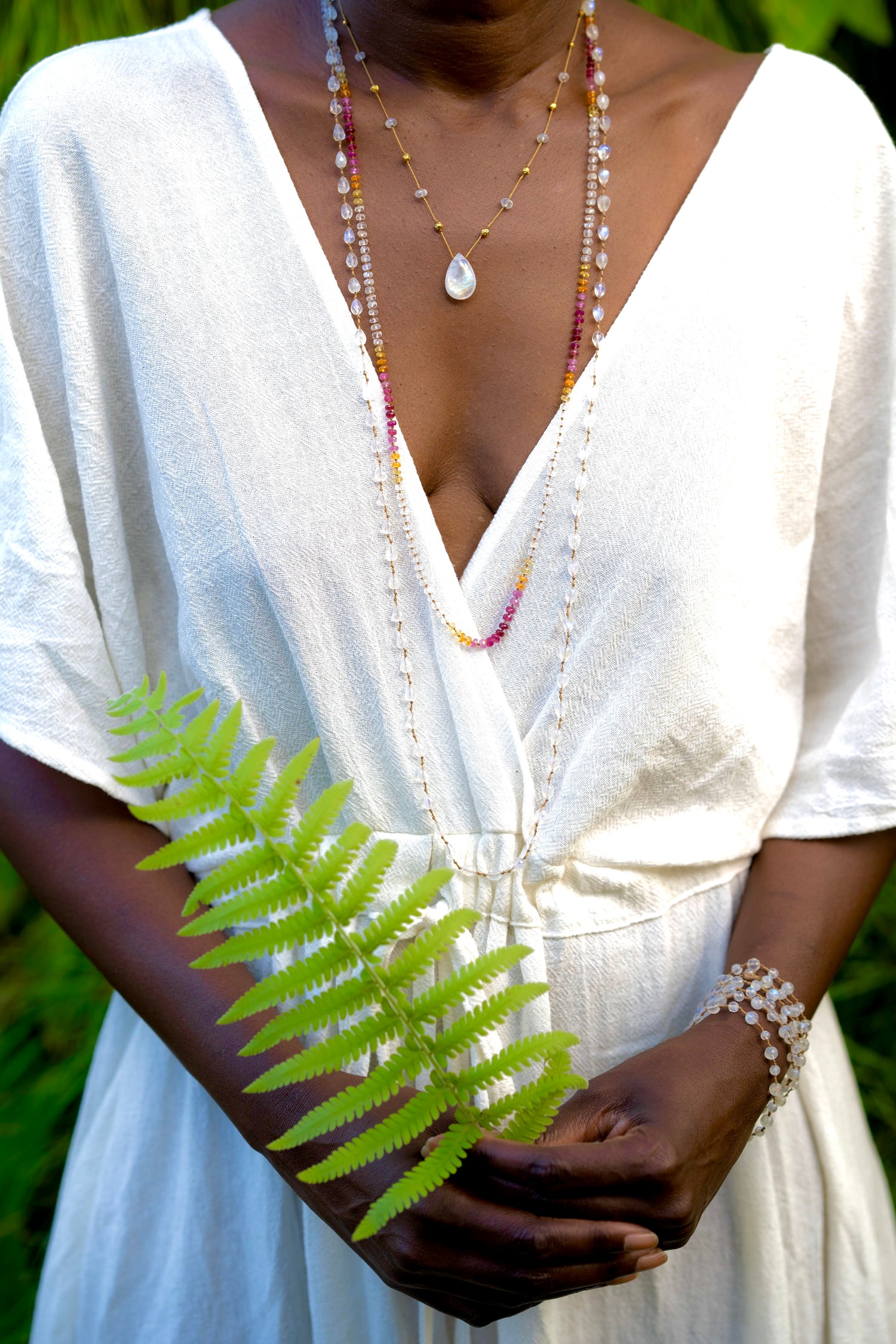 Leis are a quintessential Hawaiian tradition formed in the stringing of aromatic flower blossoms and local foliage bestowing the spirit of aloha upon the recipient.While these gemstone garlands are visually similar to our mala collection, the number of beads vary as benefits the particular gemstone design and are meant to be worn as a stringed embrace of love, friendship, welcome, appreciation and honor.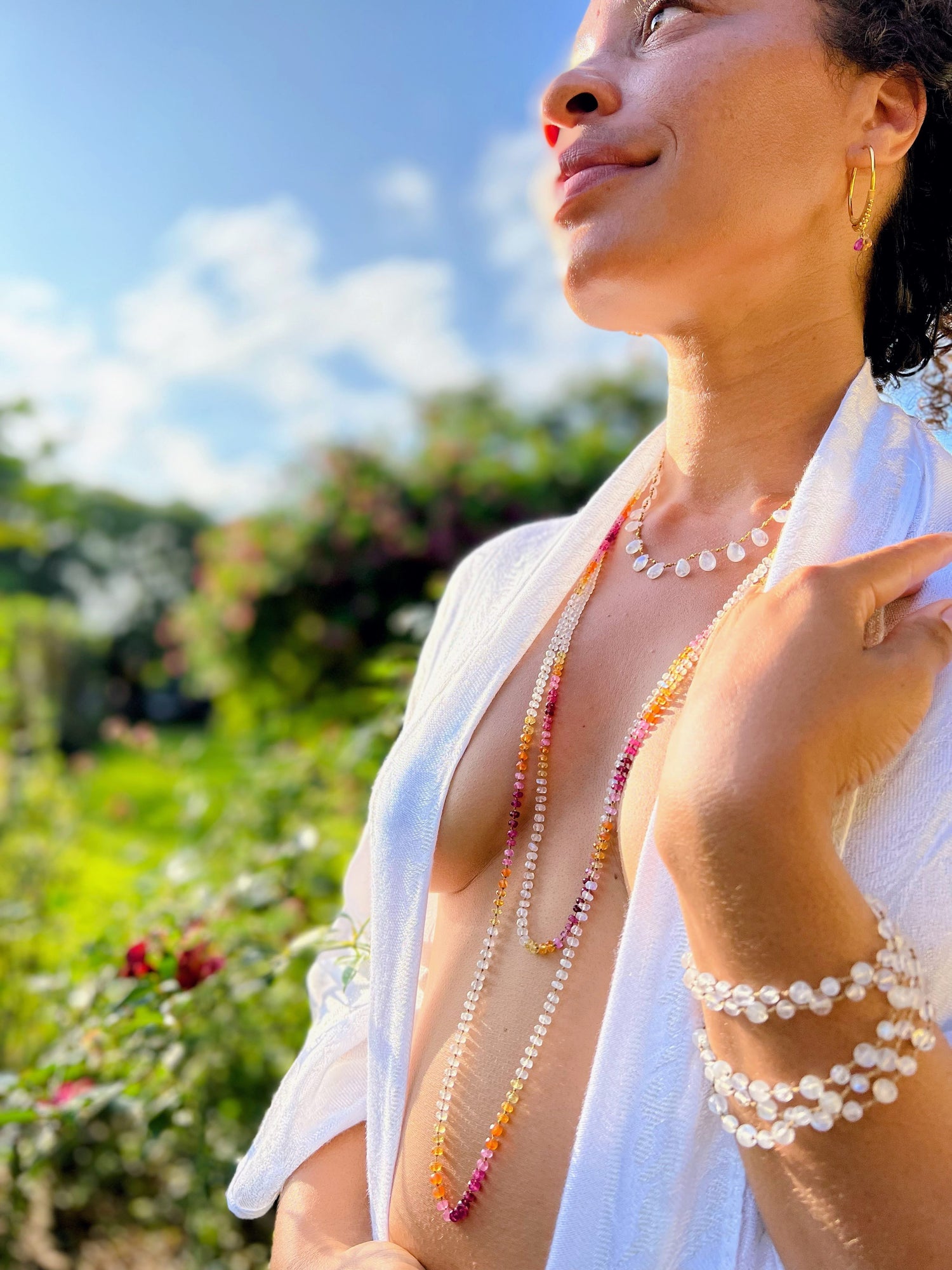 Layering:
You can layer Leis with alohi drops, rainbow leis or any of our other collections