Regular price
$1,200.00 USD
Regular price
Sale price
$1,200.00 USD
Unit price
per
Sale
Sold out
Delicate, dreamy and divinely inspired. Sweet Smooth Ovals in a pastel spectrum of Sapphire colors.
Approximately 32" long. Invisible bead and hoop clasp.
Can be worn as a single or doubled necklace. 
Share
View full details
PASTEL SAPPHIRE
The soft angelic hues of our pastel sapphires from Madagascar, are a result of trace mineral presence, in otherwise clear sapphires. This majestic spectrum of sapphires is imbued with soothing nourishment and an appreciation for the subtle. All sapphires are considered precious stones and are a powerful amulet for those on a spiritual path seeking to connect with the energy of purpose and prayer. Stones of calm authority and decisive action rooted in truth, wisdom, and integrity, sapphires uplift and protect the noble-hearted.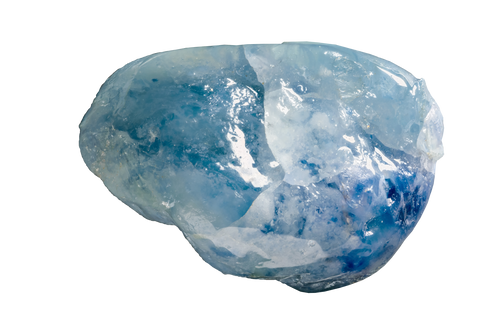 Please read our disclaimer regarding our mineral information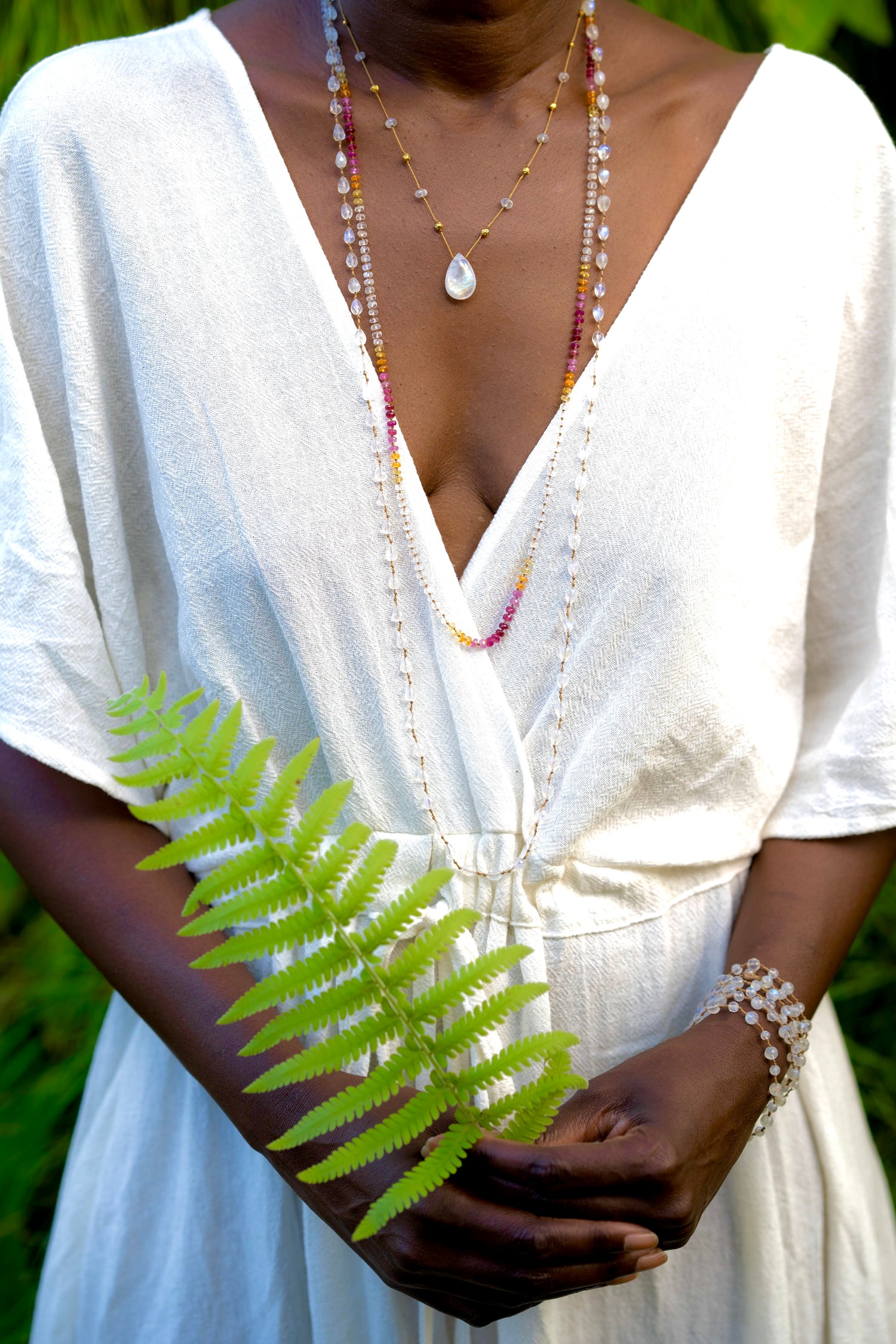 Leis are a quintessential Hawaiian tradition formed in the stringing of aromatic flower blossoms and local foliage bestowing the spirit of aloha upon the recipient.While these gemstone garlands are visually similar to our mala collection, the number of beads vary as benefits the particular gemstone design and are meant to be worn as a stringed embrace of love, friendship, welcome, appreciation and honor.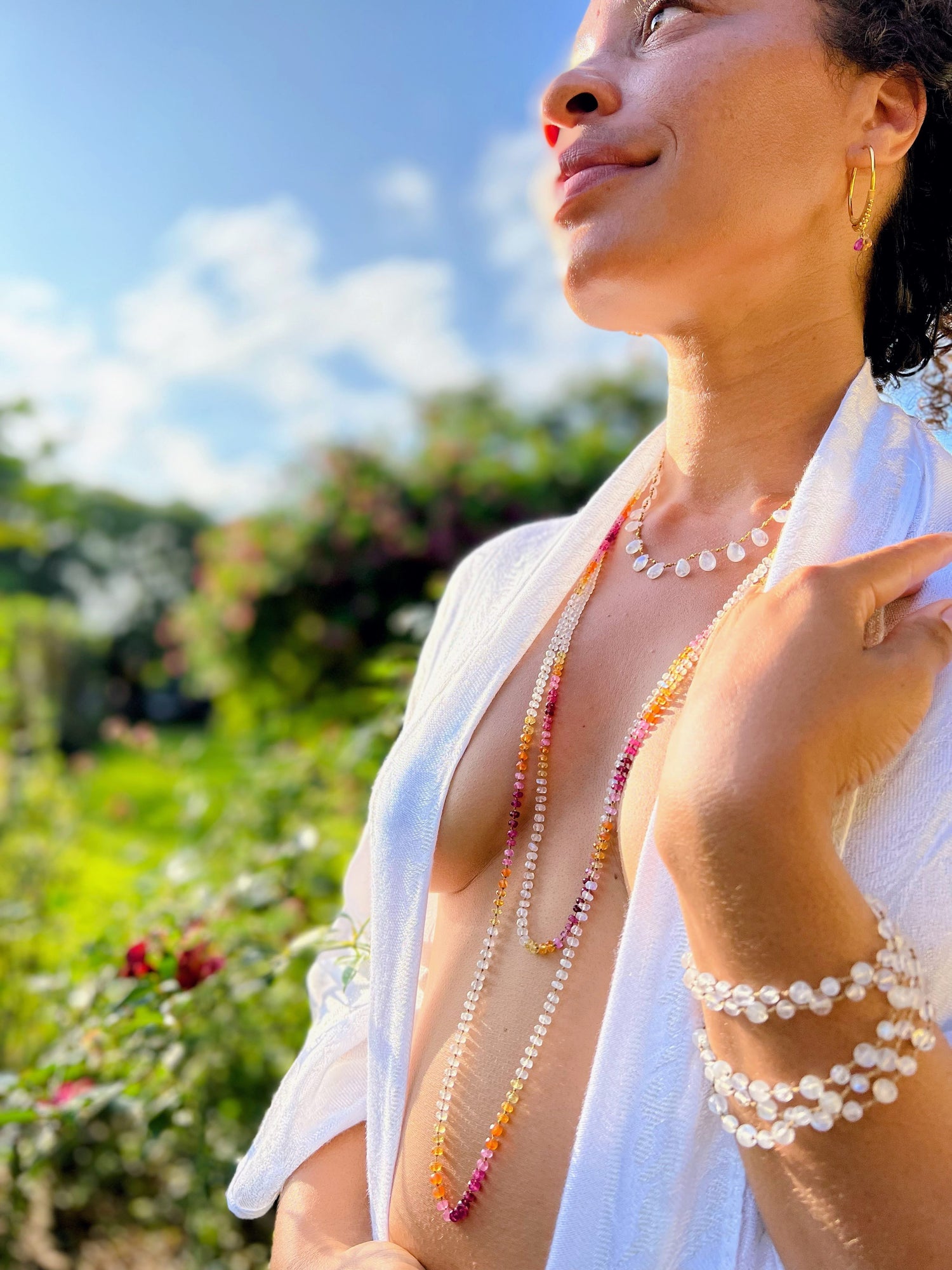 Layering:
You can layer Leis with alohi drops, rainbow leis or any of our other collections