Regular price
$1,500.00 USD
Regular price
Sale price
$1,500.00 USD
Unit price
per
Sale
Sold out
A bouquet of crystalline blessings featuring a solar powered palette. Gems include:  Heliodor, Spessartite Garnet, Carnelian, Pink Sapphire, Light Ruby, Dark Ruby and Amethyst.
These stunning long leis can be worn long, doubled, or wrapped around the wrist.
Approximately 33" long, with an invisible bead and knotted hoop clasp. Bead sizes 4.5-5 mm.
| inspire | activate | ground | lead by love |
Share
View full details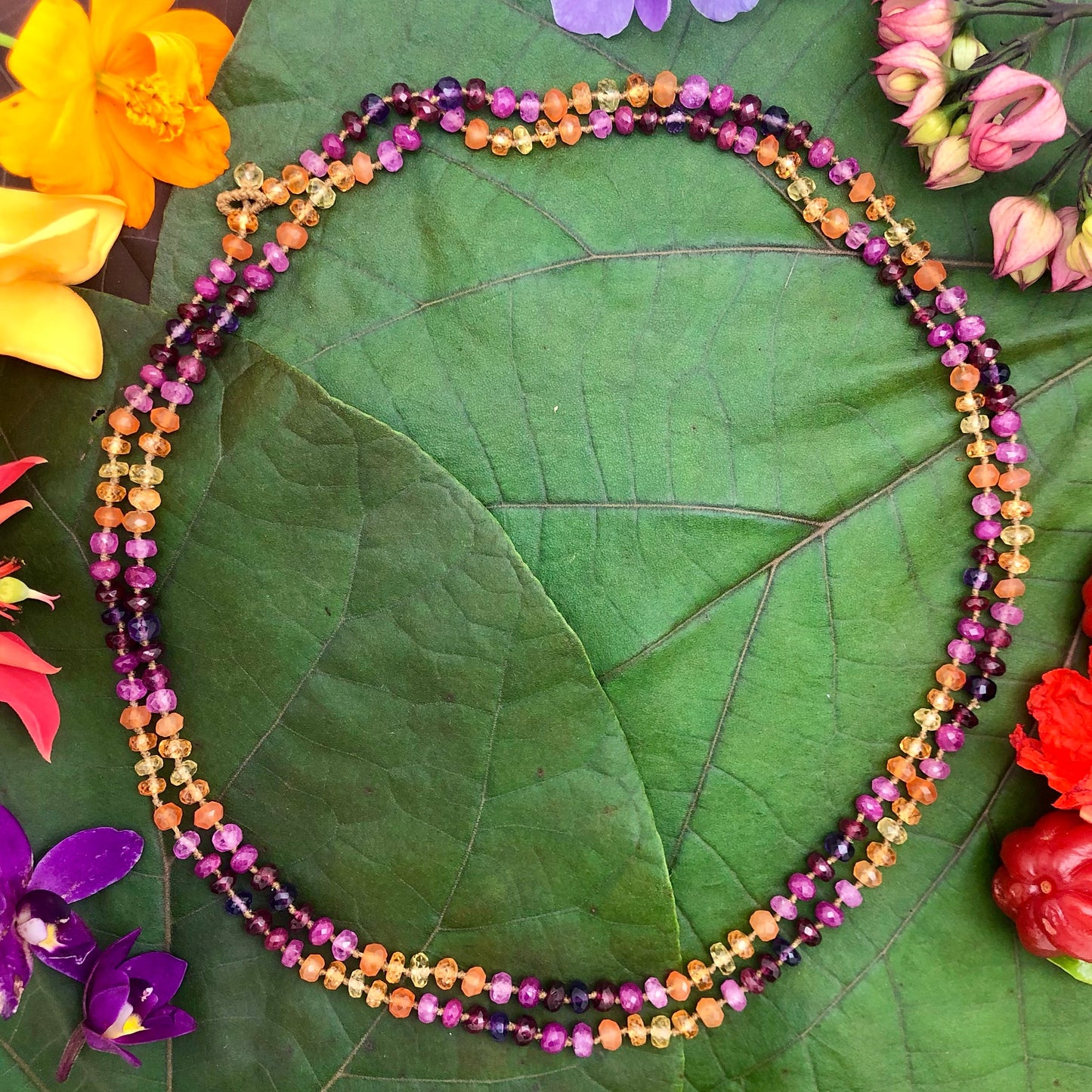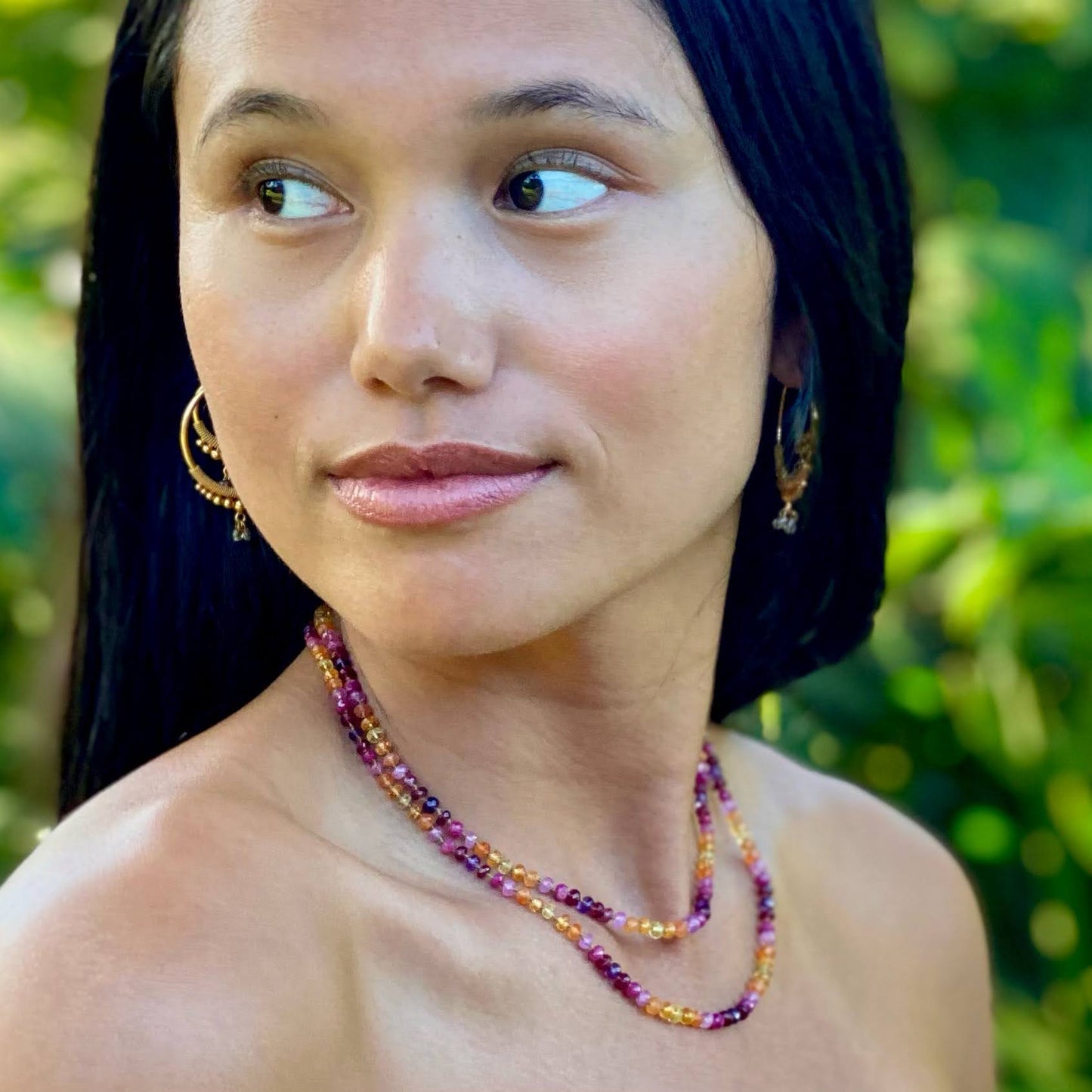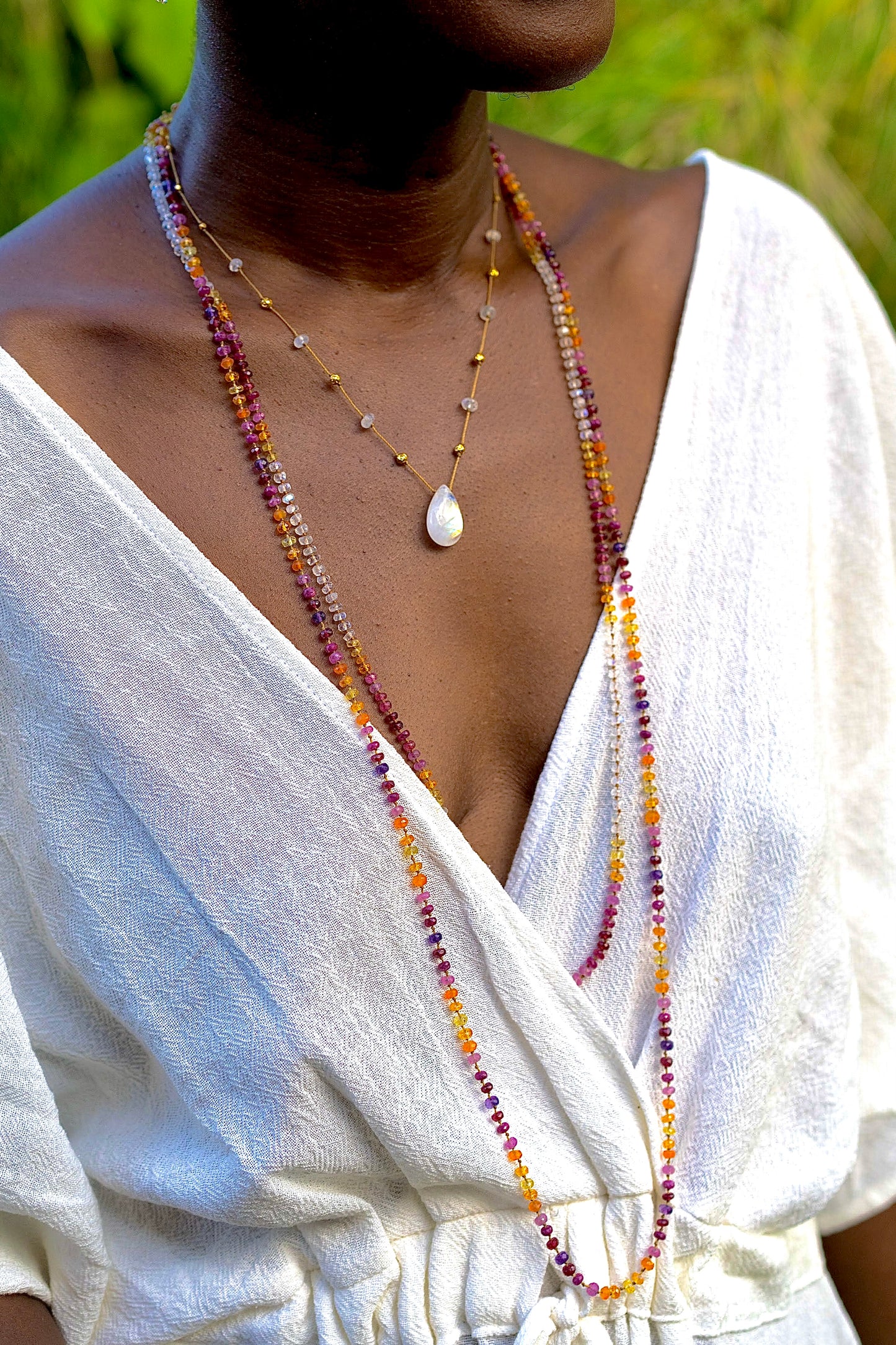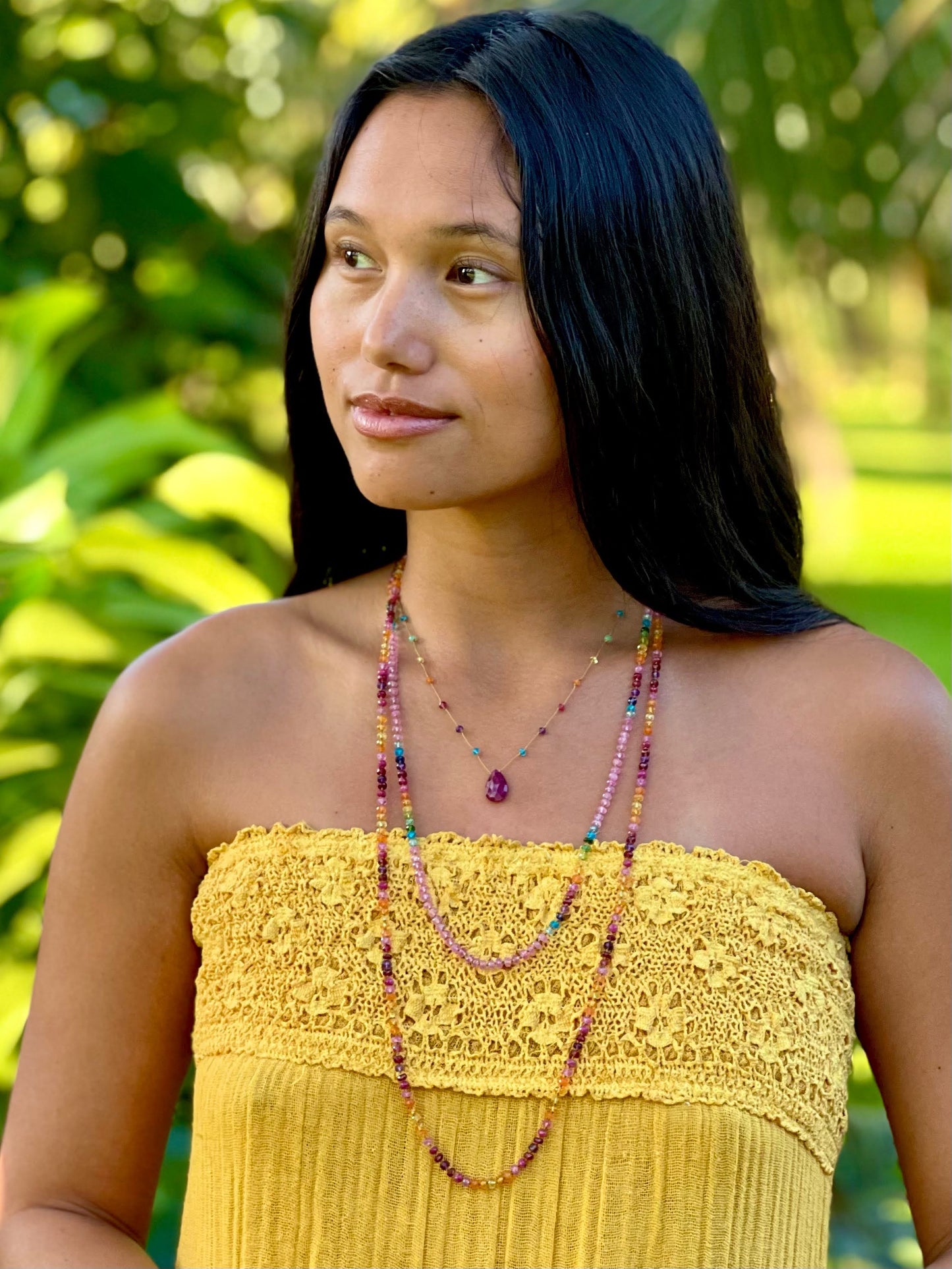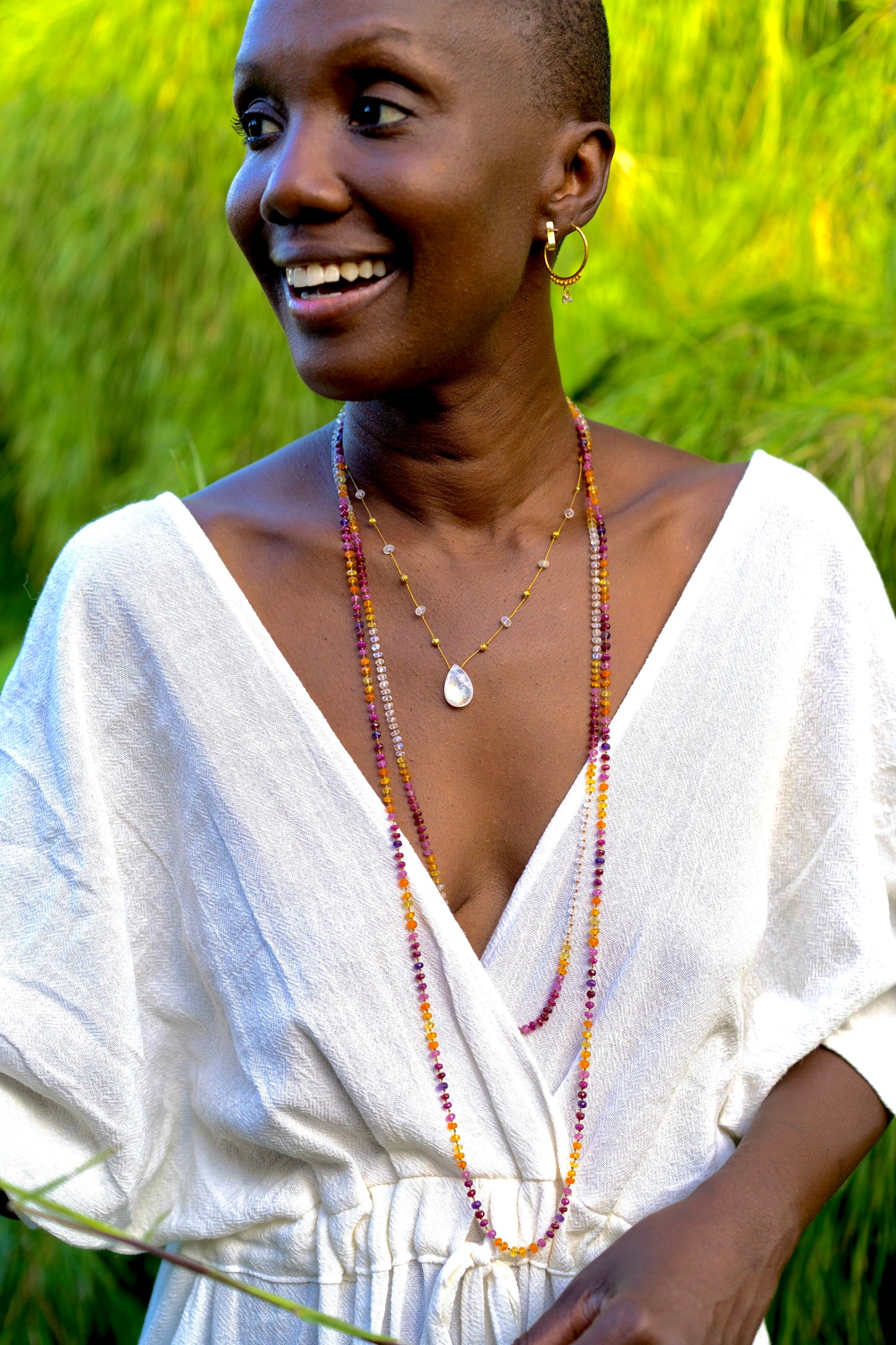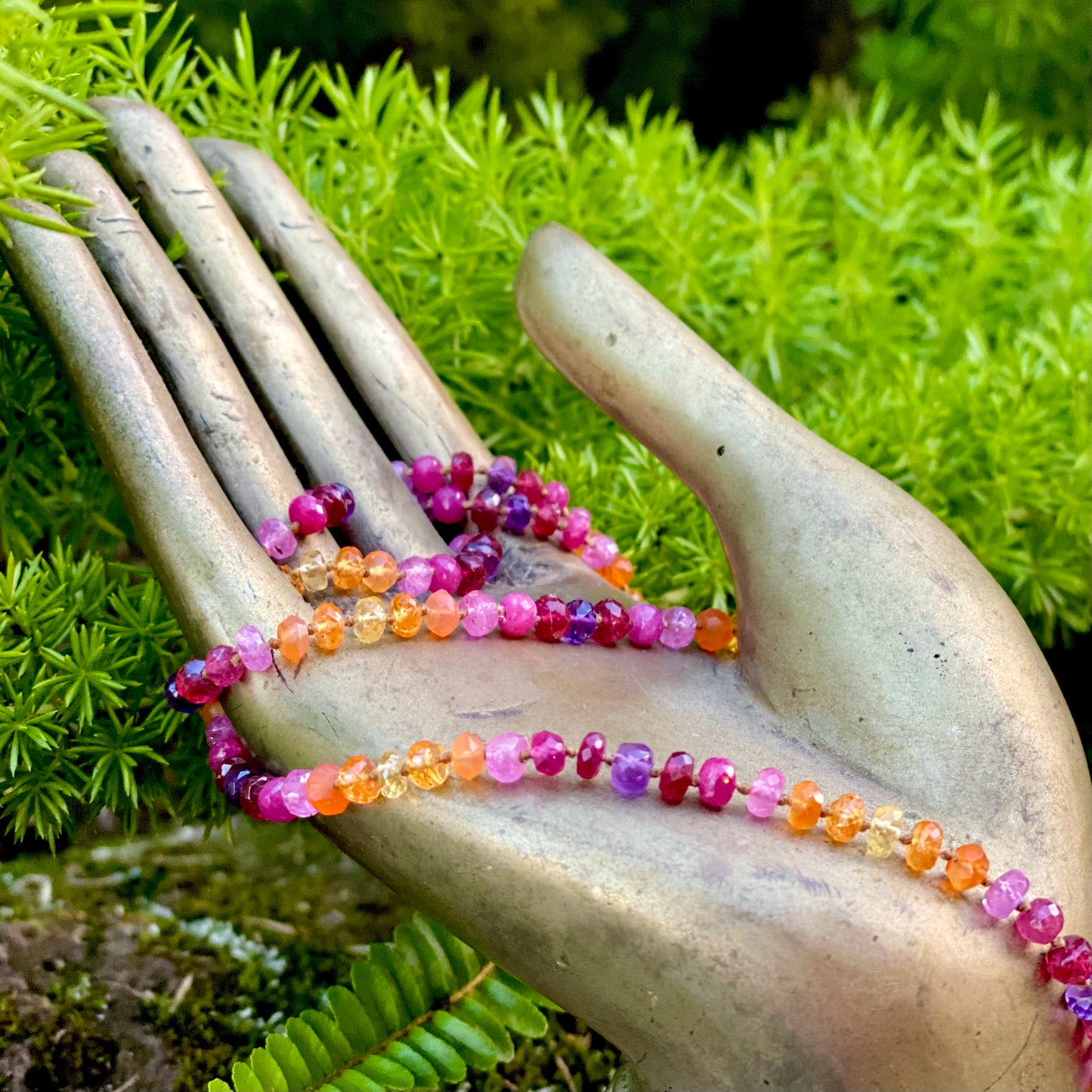 HELIODOR
This lovely golden green beryl originally discovered in Namibia translates from Greek as gift of the sun, and as such embodies joy, optimism, and courage. Associated with both the solar plexus and crown chakra it is thought to inspire work, enhance benevolent leadership, promote confidence and aid in meditation and manifestation.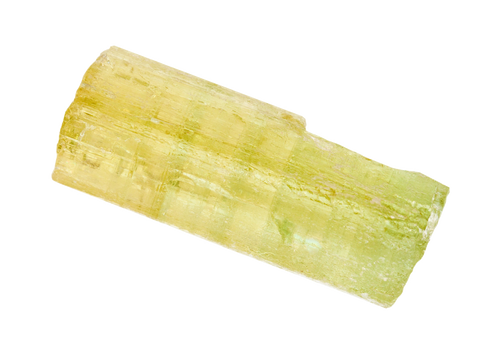 MANDARIN GARNET
Spessartine garnets, otherwise knows as mandarin garnets or "garnets of the sun," exhibit a vibrant orange color due to a high concentration of manganese compared to more traditional red garnets. Hailing from Tanzania, their bright bold energy serves to illuminate, awaken and invigorate, and is associated with the sacral chakra.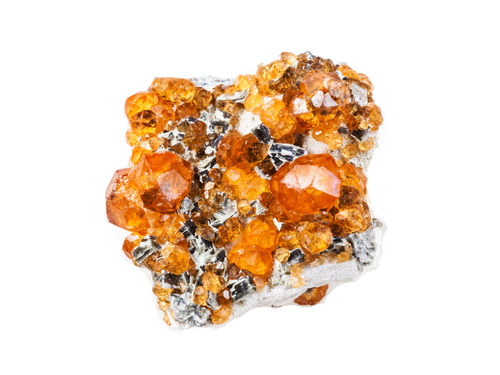 CARNELIAN
This warm, grounding stone is a variety of chalcedony associated with the fire element and the sacral chakra. It is simultaneously soothing and invigorating, kindling creativity, social connections, sensuality, and a sense of adventure. It is thought to foster positive life choices and aid in manifesting goals and desires. Our carnelian comes from India.
PINK SAPPHIRE
Fostering faith in love, pink sapphire encourages the wearer to release past hurts and open to the wisdom of the heart. Akin to Ruby, pink sapphire derives its color as a result of chromium in the corundum. All sapphires are considered precious stones and are a powerful amulet for those on a spiritual path seeking to connect with the energy of purpose and prayer. Stones of calm authority and decisive action rooted in truth, wisdom, and integrity, sapphires uplift and protect the noble-hearted.
RUBY
One of the four precious stones, radiant ruby rules the root and heart with warmth and nobility. A traditional talisman of protection, passion, and fortune, ruby bolsters chi and confidence, supports those of a sensitive nature, and is a stone of leadership. Touted for its aphrodisiac qualities, ruby may also aid the physical heart and muscles and bring grounded vitality to the recipient. Our ruby hails from Mozambique.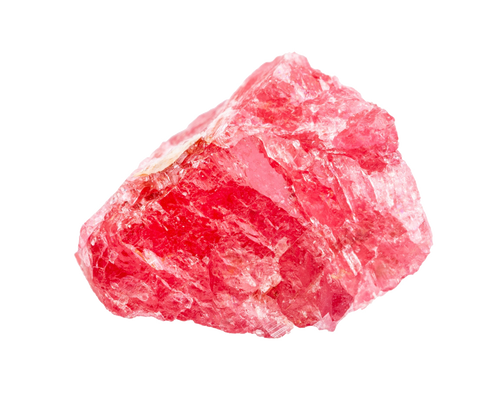 AMETHYST
This serene spiritually oriented quartz is renowned for bridging the material and mystical dimensions, lending a grounding presence while nourishing the third eye and crown chakras. It is said to support meditation, be of benefit to the immune system, and aid in decision making and contemplative living. Our amethyst hails from Brazil and Zambia.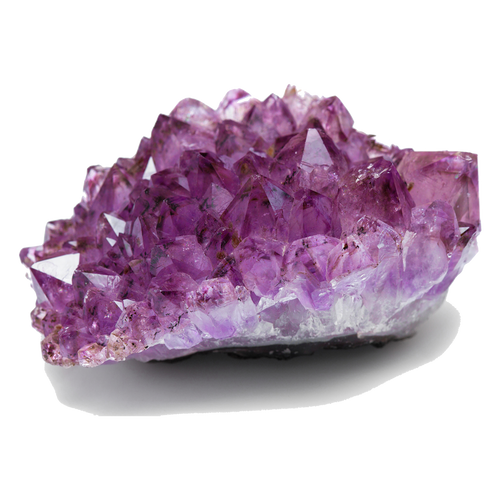 Please read our disclaimer regarding our mineral information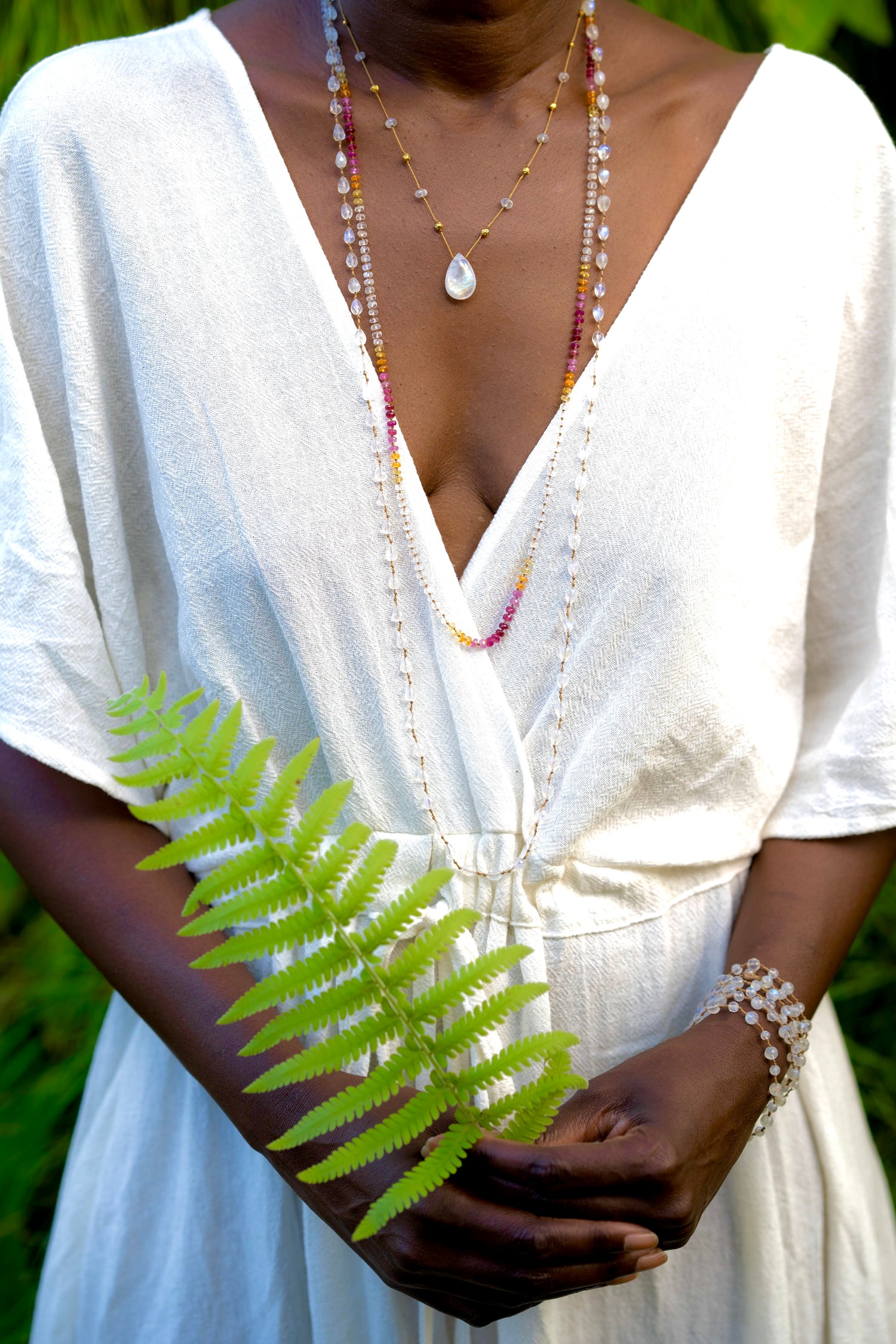 Leis are a quintessential Hawaiian tradition formed in the stringing of aromatic flower blossoms and local foliage bestowing the spirit of aloha upon the recipient.While these gemstone garlands are visually similar to our mala collection, the number of beads vary as benefits the particular gemstone design and are meant to be worn as a stringed embrace of love, friendship, welcome, appreciation and honor.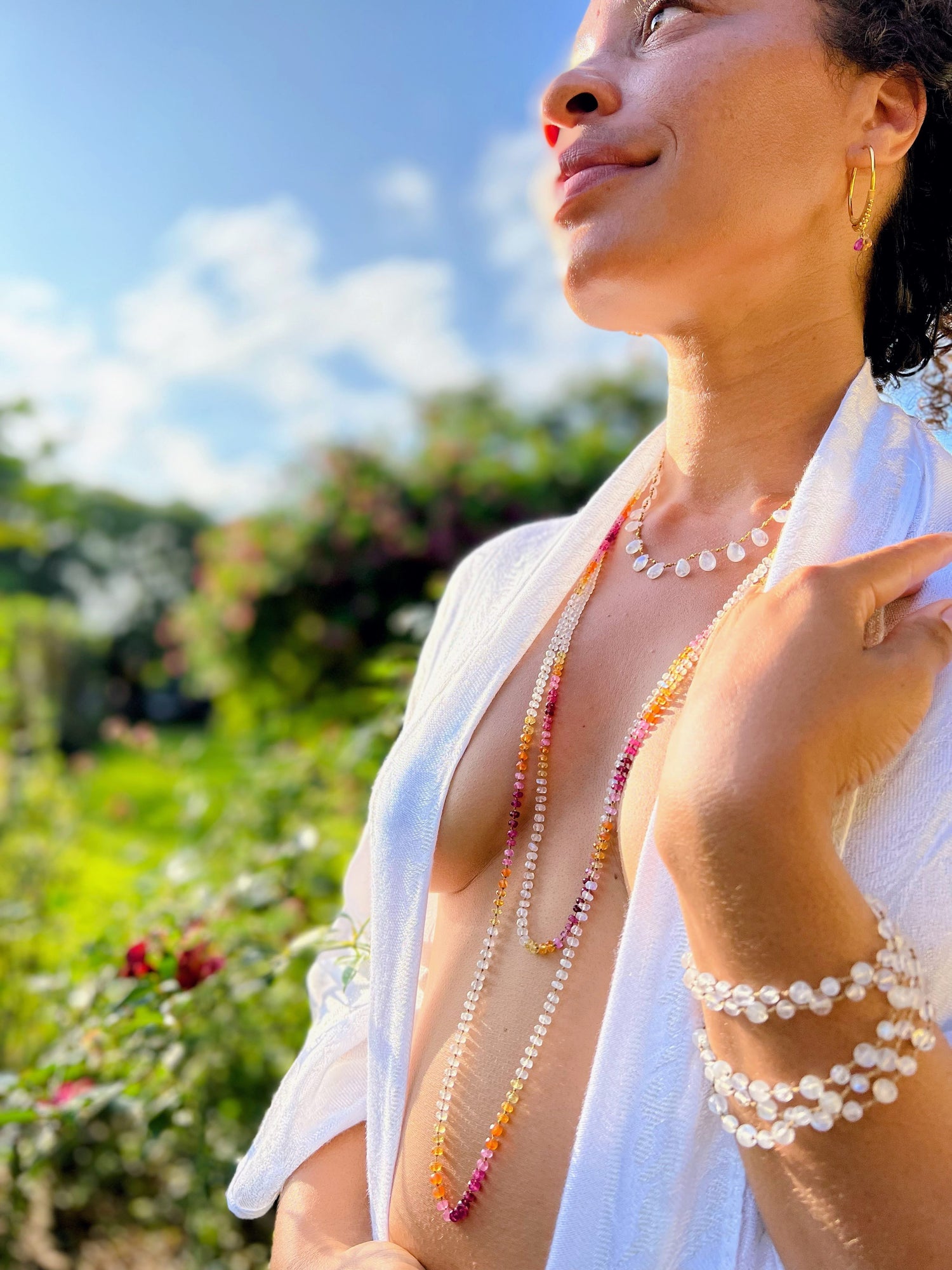 Layering:
You can layer Leis with alohi drops, rainbow leis or any of our other collections